If possible can the one in the archives be replaced with this one? Photobucket went through an update few months back, now that it's all settled out I've update the tutorial so it's current with the photobucket layout now.
This seems to be a topic that comes up frequently so I thought I'd offer some advice on how to get your photos onto this forum quickly and easily... and how to avoid those superfluous [IMG] tags around your pics too. This is a long post but don't be intimidated, it's not that hard once you understand the basic concept.
Disclaimer: I have nothing to do with Photobucket it's just the pic hosting site I've been using forever so this tutorial only applies directly to photobucket, though I suspect the concepts would apply to other pic hosting sites too.
Because of all the illustrations I used red font... so when you see red that means it's information and the picture following the red text is related to that bit of info. Sorry for the colored text but without it the whole thing is very confusing.
--- First things first:
On paneristi.com there is no way for users to "just upload pictures". You have to find a hosting service that will hold your pictures and provide you with URL's that you can copy/paste into your message text. I recommend Photobucket. Here's how.
--- Step 1:
Go to photobucket.com and sign up for an account or sign in if you already have one.
--- Step 2:
Once you have an account click the green "Upload" button...
NOTE: This is a good time to spend a minute thinking about albums and creating one or some if you want to. Once you make a post you can never move that picture in your photobucket account or it will break the link, so if you care about that kind of thing now is the time to think about organizing.
Now click Select photos and videos.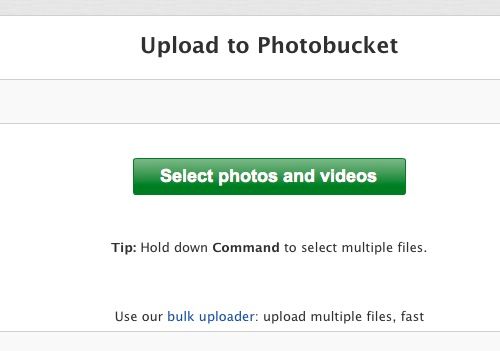 After clicking Select photos and videos navigate to the picture(s) you want to upload. This is a basic tutorial so I won't go into how to size your pics, but I find it best to do it prior to uploading. Sizes between 800 and 1200px are usually the norm.
Once the upload is complete cick View album or Save and continue to my album.
--- Step 3:
Under each picture you should now see many link options, if you don't see them mouse over the picture and they should pop up. You can make the links always visible in Account Settings > Album settings > Always display link options if you want, as well as deselecting types of links you never use.
Copy either "Direct Link" or "HTML Code"
do not use "IMG Code" or "HTML Thumb"
(explained later)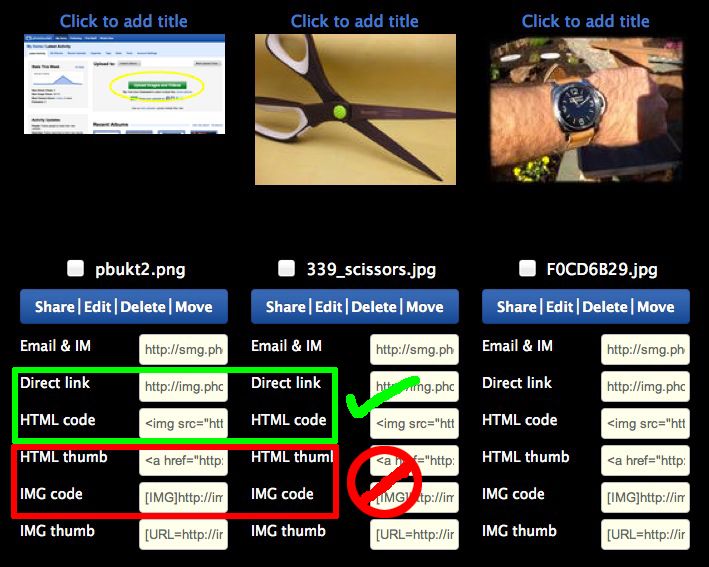 --- Step 4:
Now it's time to post.
Go to the paneristi.com forum you want to post on and click the "Post new thread" link. Remember to enter a NAME in "Your Name" or your post will show up as "anonymous"... not cool. Also remember to enter your email in the Your Email field... it says optional but if you don't include an email your post will be subject to deletion as per paneristi.com rules.
Drop your smoking hot wisdom in the "Message Text" field and then paste the Direct Link or HTML Code that you copied from photobucket into your post. Wherever you paste this code is where your image will show up. Post is looking good, you said some pithy stuff, everyone will be impressed right?
Don't click "Post" yet!
Instead do everyone a favor and hit that "Preview" button... this is your only chance to review, edit and correct... there is NO edit function on p.com...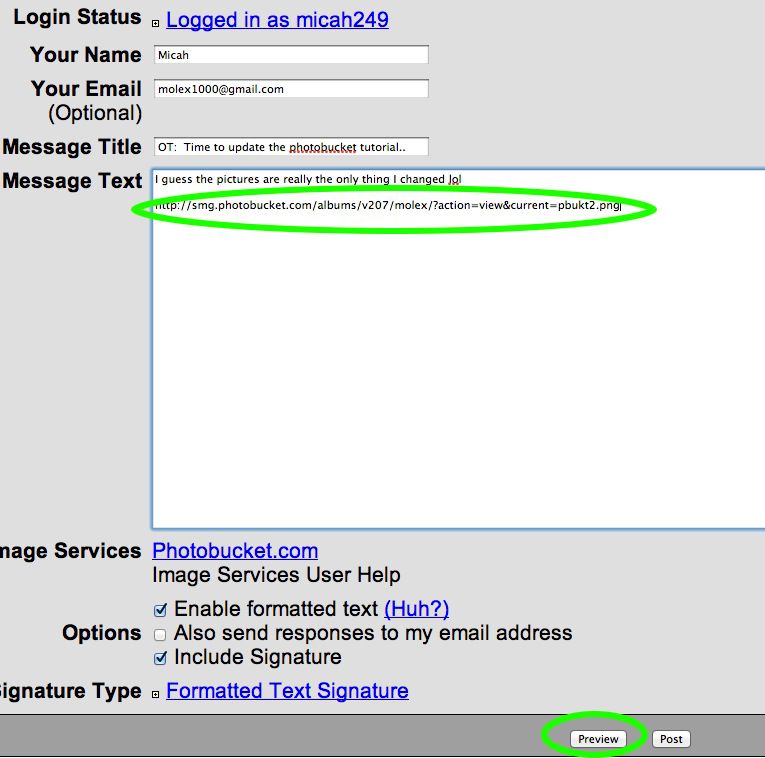 --- Step 5:
Review review review! You're taking the time to post on the preeminent Panerai information website... you know... the one that is so well respected that Panerai themselves dedicated a watch to it's 10th anniversary? Come on, make that post sparkle m'kay?
Your text should be short and sweet (unlike most of mine) and your images should be a clean, viewer-friendly size and layout....
--- BUT...
If you see these nasty, distracting [IMG] tags... you did something wrong...
You copied the wrong link from photobucket... you copied this one....
(Many forums use the [IMG] protocol, here at p.com it's not necessary)

You should have copied this one, note that it starts with 'img src' instead of 'IMG'

If your picture shows up very small that means you copied the HTML Thumb code, making your pic a small clickable thumbnail... thumbnails belong on thumbs, not in posts
--- One more thing to check before you click "Post"...
If you click on your picture does it take you back to your photobucket account? Do you really want everyone to be able to check out your entire photobucket account? I didn't think so...
On any page of your photobucket account click on your user name, then "Account Settings" then "Album settings"... be sure the "Link back to albums" is NOT selected...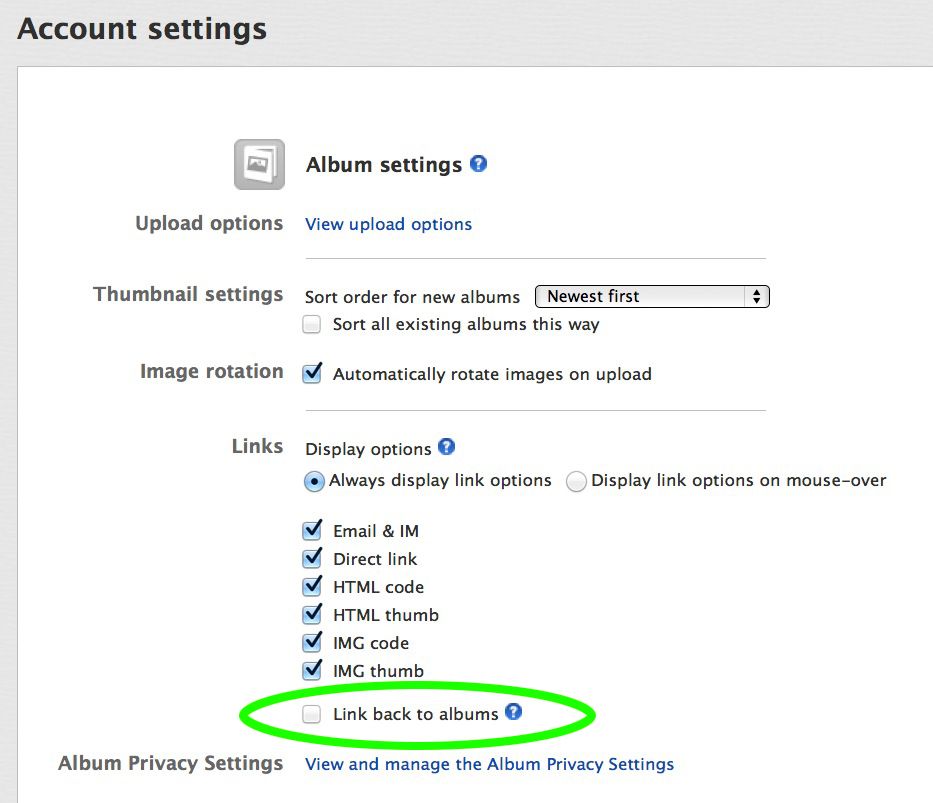 While you're at it click on Privacy next to Album settings and be sure things are how you want them.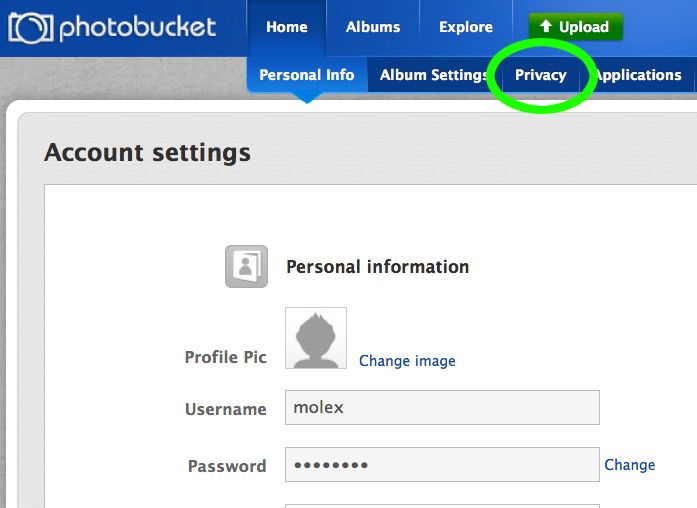 Now reload your preview and your pic should no longer do anything when you click it. At worst it goes to the photobucket homepage, so what.
NOW you're ready to hit Post... and with a little luck... you're in business! Thanks for reading (especially the parts about NOT using the IMG code... sorry, pet peeve!)
________________
Micah