My .02 cents:
Had a Pam 104, cool watch, just too busy of a dial for me.
299, Although I'm not a small guy, 6'1" 225 lbs, the 299's case felt uncomfortable on my wrist.
Pam 111, I just think that the Pam 111 is an all around great watch, looks great with an ammo strap, black strap, croc strap, lizard strap, etc. Works with jeans and t-shirt or a suit.
Like I've read a hundred times before on this forum, buy whatever you like. I did a lot of research on here before I bought anything. The 111 works for me in so many ways: my wallet, my occupation, it's a great watch from a great brand.
Spend some time and read some of the posts on here from guy's that have been involved with this site for a long time.(Way longer than most of us).
Read some of the things that guy's like Hammer, Eddie Sanchez, Paddy, Nacho, Nad, Eng, Stephen Dumperth, the mods etc. These guy's know what they're talking about and although I don't know them other than what they post here, they seem like great people with a passion for this brand. But more than the watch, they seem like guy's that if you were in a jam, they would help you out, and what connects everybody here is the watches.
Good luck in your search and post a picture when you finally get your piece.
Kevin Schmieder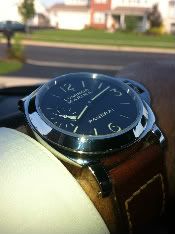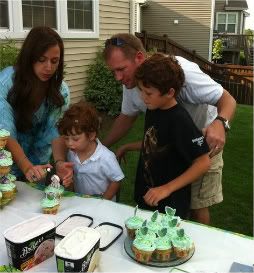 My Grails.
Avi: "Should I call you Bullet? Tooth?"
Bullet Tooth Tony: "You can call me Susan if it makes you happy." Snatch
Kevin Schmieder
Pam 111 N Series
Pam 005 N Series
Rolex Submariner Ceramic 116610
G Shock G2300 LOL!