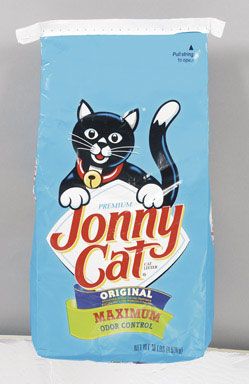 Imagine carrying this 10 pound bag of Johnny Cat around with you all day.
Now imagine carrying two and a half of these suckers around with you all day.
Now let me take you back to late December, 2011 - just before New Year's Eve. This was when my friend and regular p.com contributor Kevin Haugh texted me encouraging me to join him for a 60 day weight loss challenge to begin on January 1st. Well, I've tried making New Year's resolutions to lose weight pretty much every year for as long as I can remember. But this felt different. Here I had a good friend encouraging me to join him in losing weight, keeping each other honest with weekly weigh-ins. So I agreed.
Here is my weigh-in photo from January 1st (please excuse the bare feet)...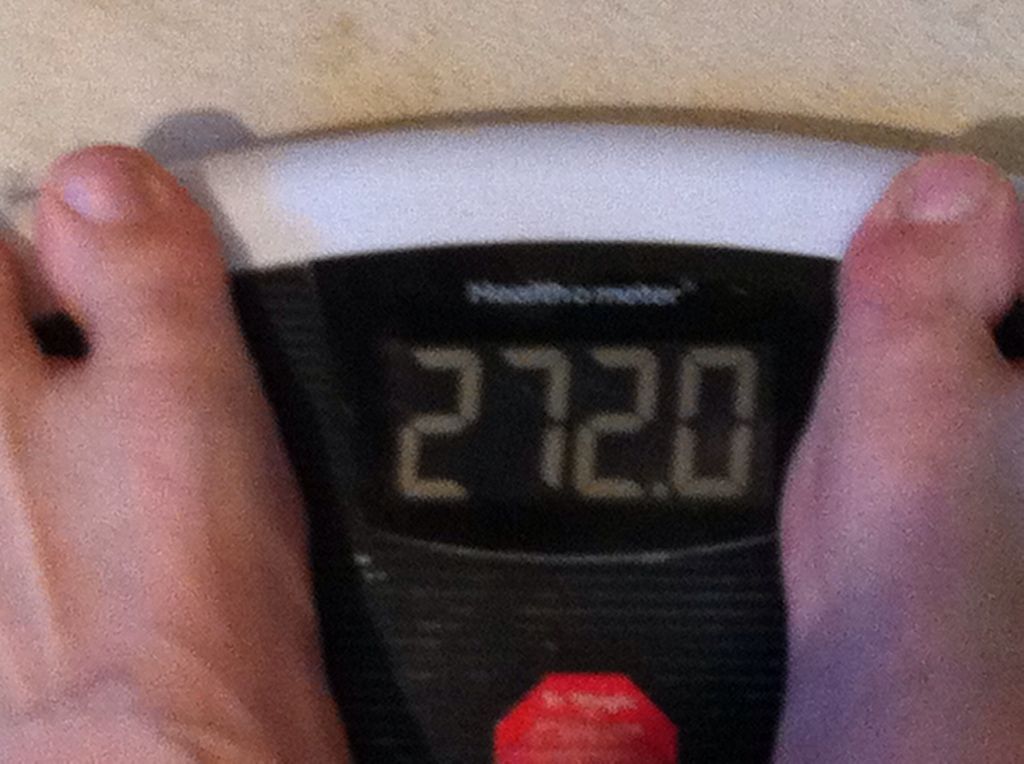 While I had good intentions at the start of our challenge, I pretty much blew it the first week, and had to send this weigh-in pic to Kevin at the end of week 1...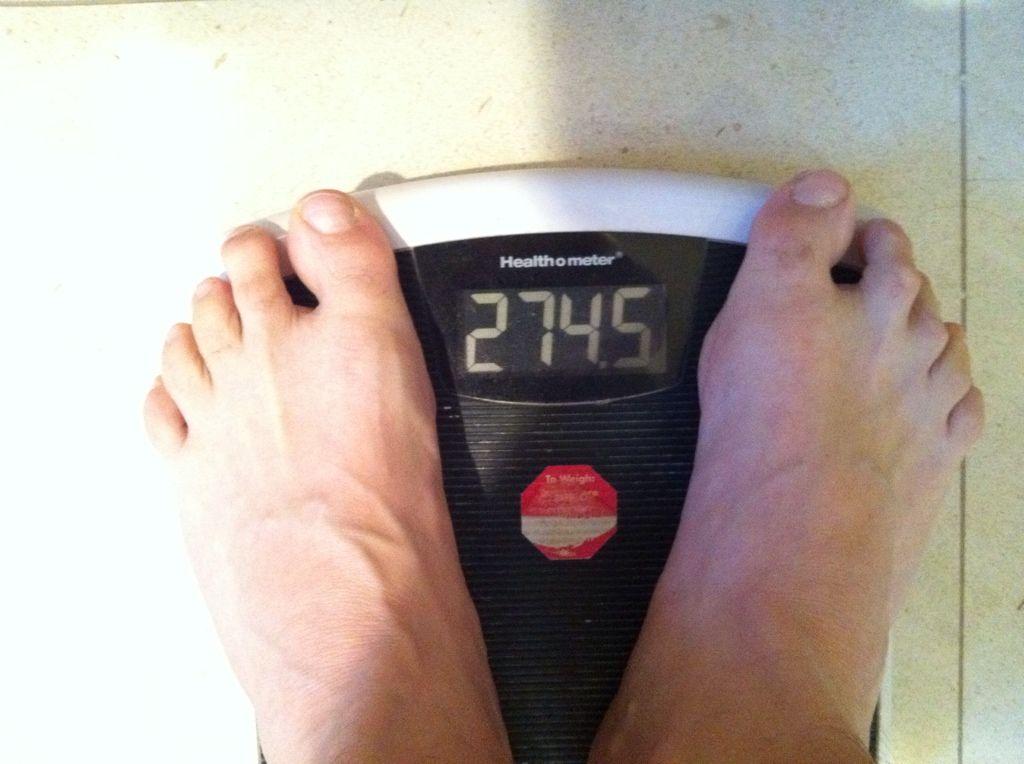 I HAD GAINED 2.5 POUNDS! Well, that didn't go so well.
But with some really great texting support from Kevin, I quickly got on track. Here are the weekly weigh-in pics over the next three weeks...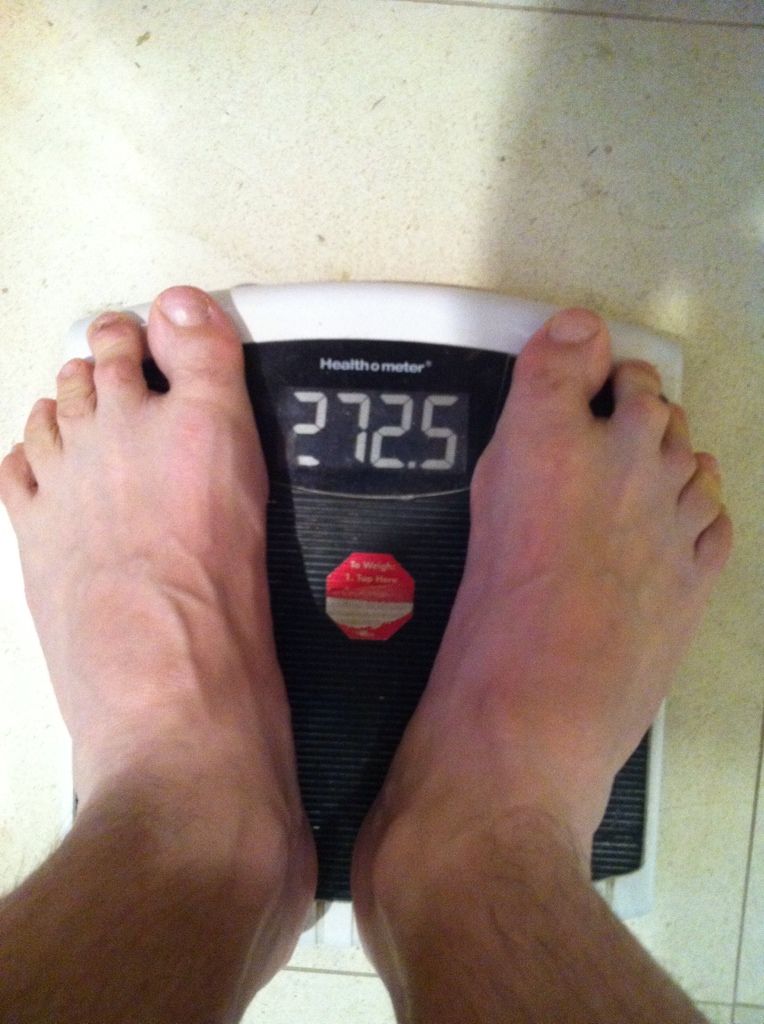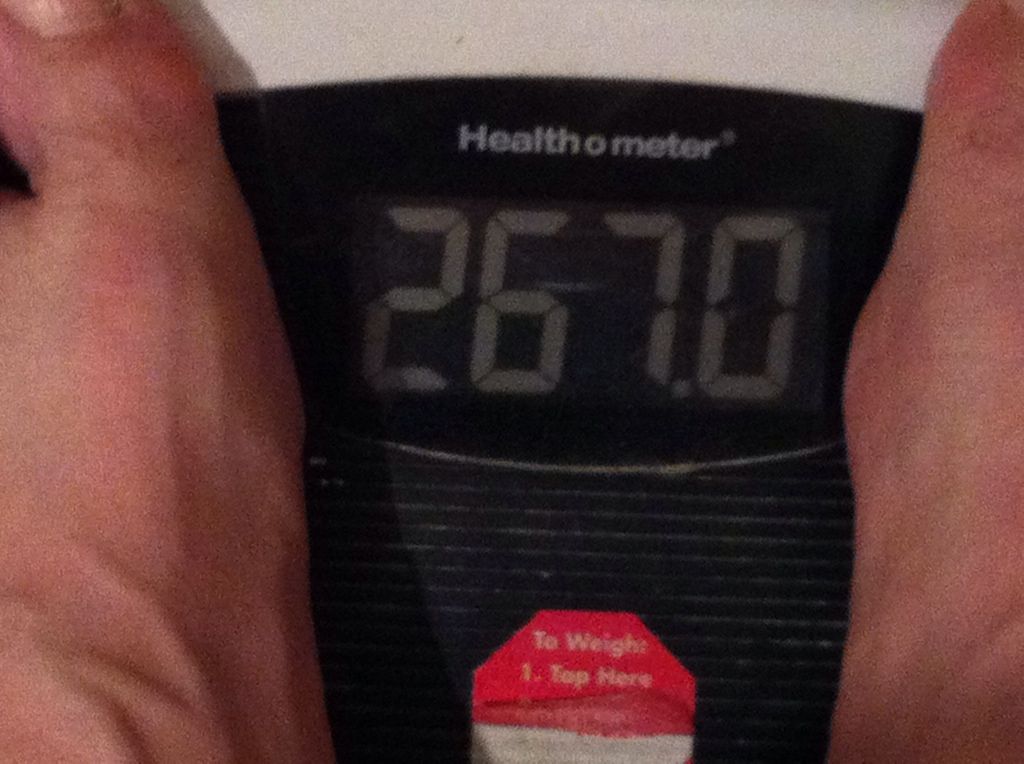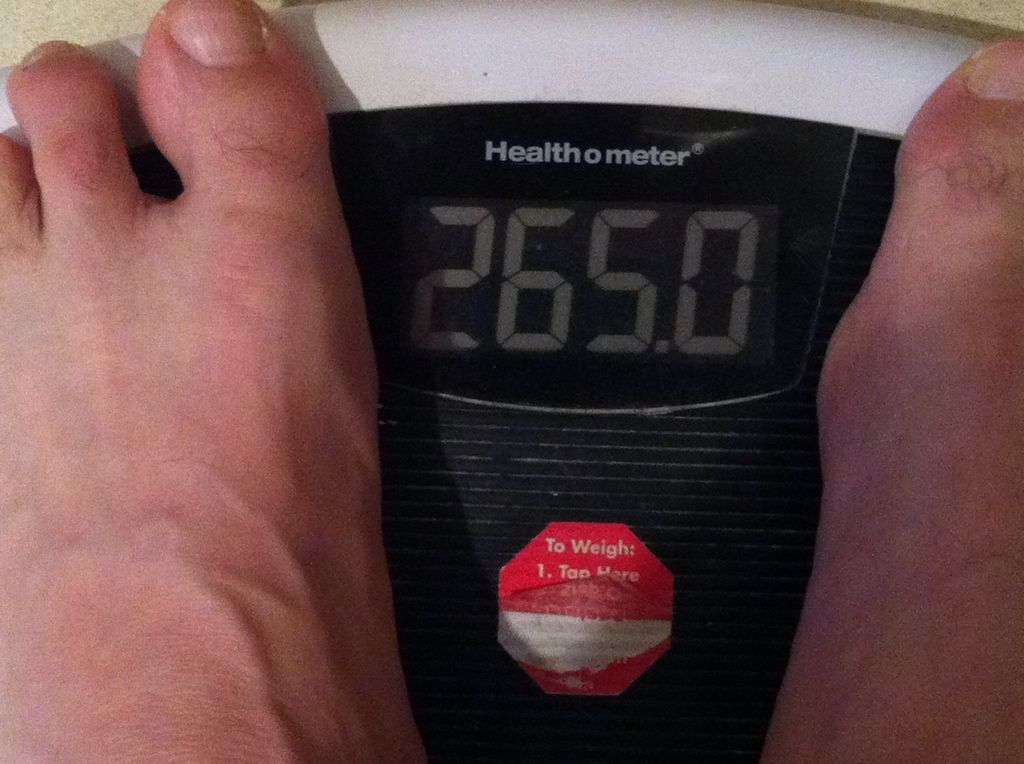 Then I sent this pic to Kevin...
Followed by more weekly weigh-in pics...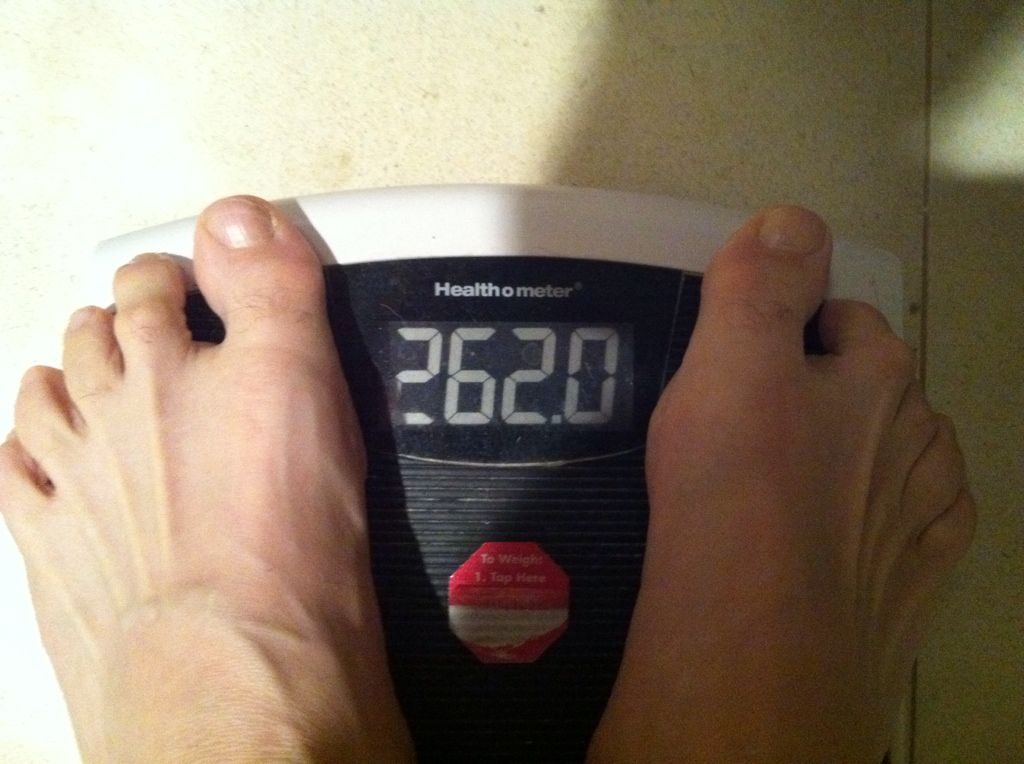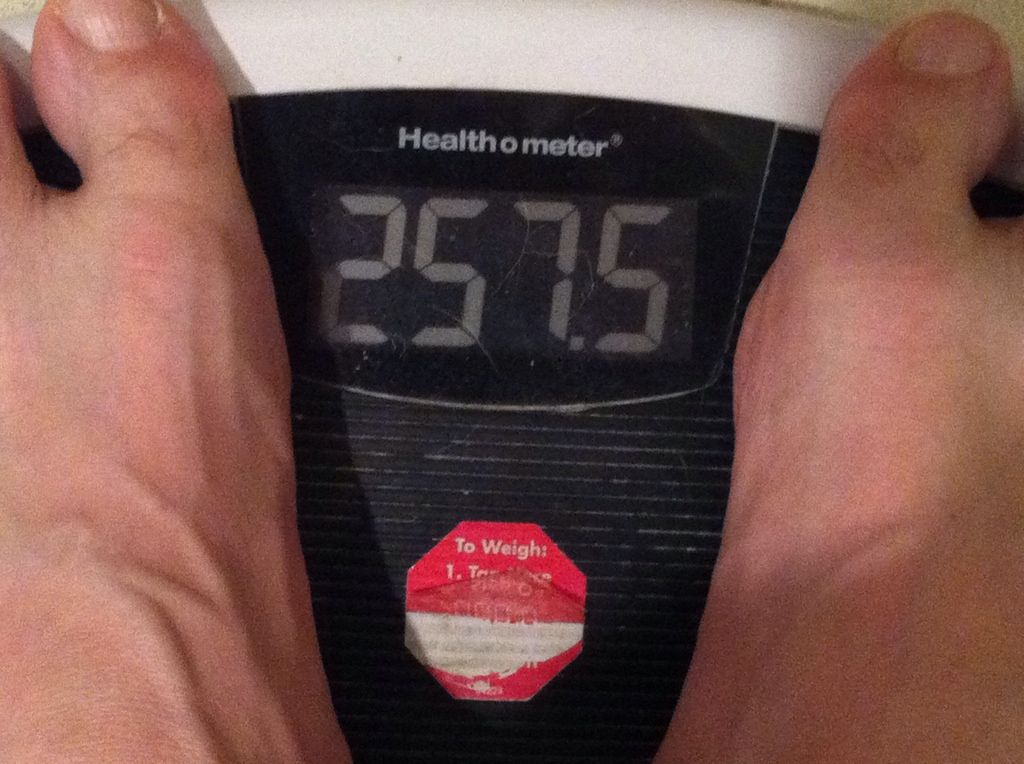 And another notch in my belt...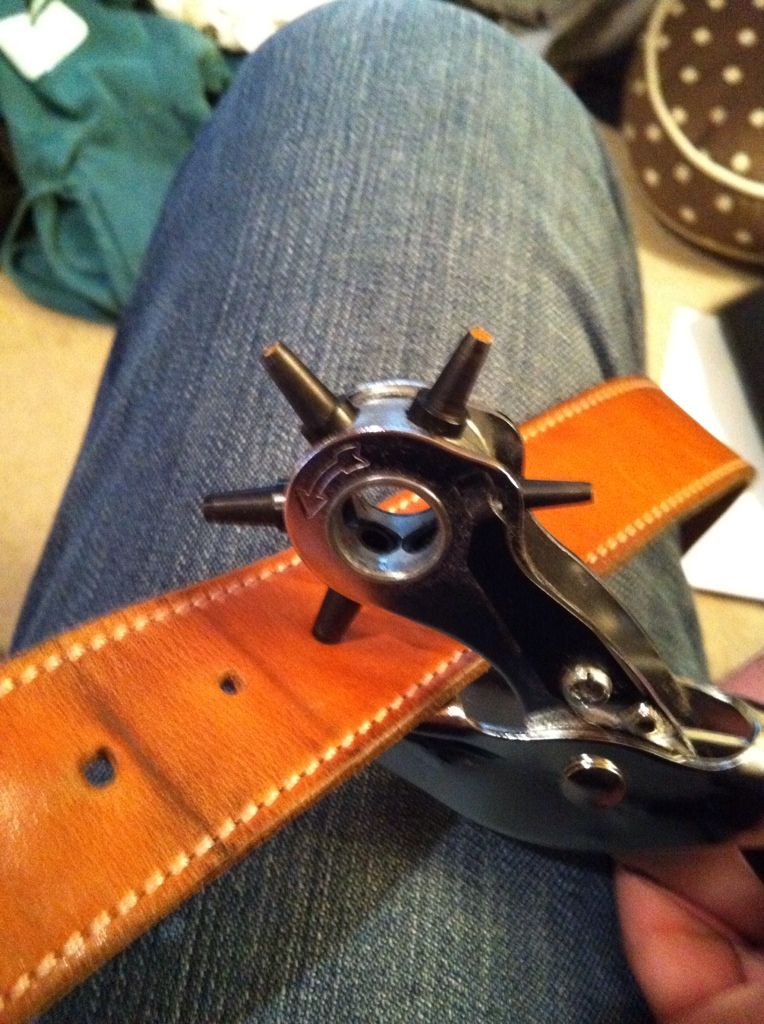 And then the final weigh-in from the 60 day weight loss challenge...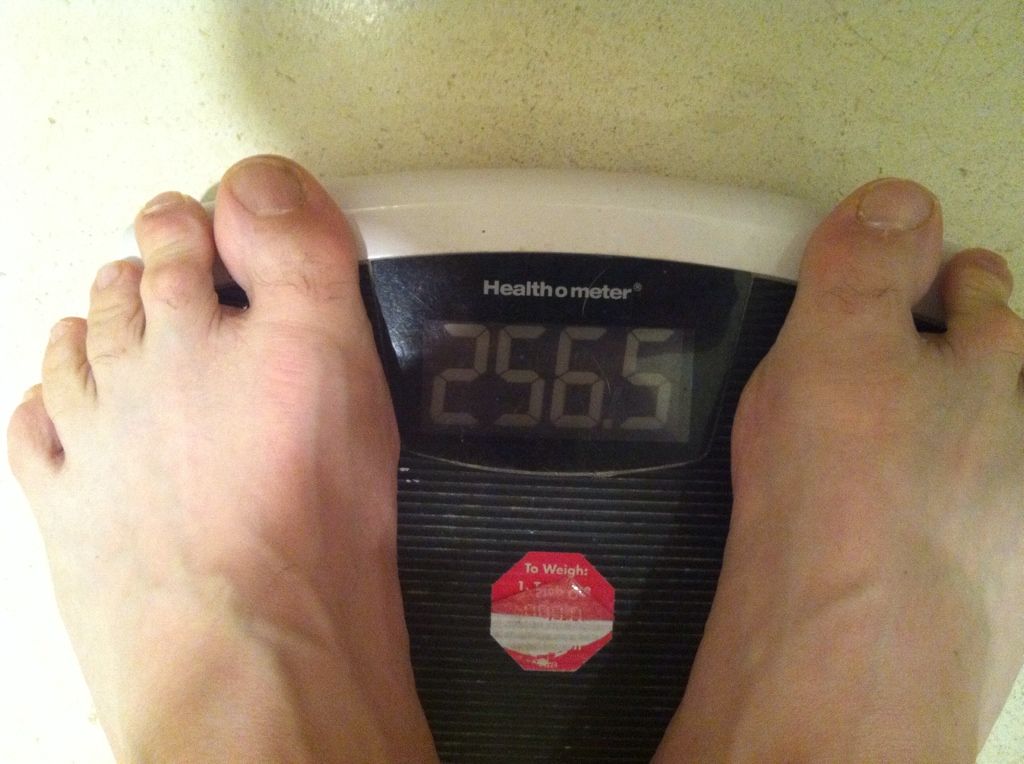 I'm not sure why we called it a "challenge", as there were no prizes up for grabs, other than the prize of both of us feeling really good about losing some weight. But it didn't stop there - we both decided to just keep on going into March with the healthy eating and excercising.
In early March I met Kevin for lunch in San Francisco, and he had a present for me... a really cool new wifi scale that keeps all of my weight and BMI data logged online so I can access it from my iPhone. So, as the weight loss continued, so did the weekly weigh-ins...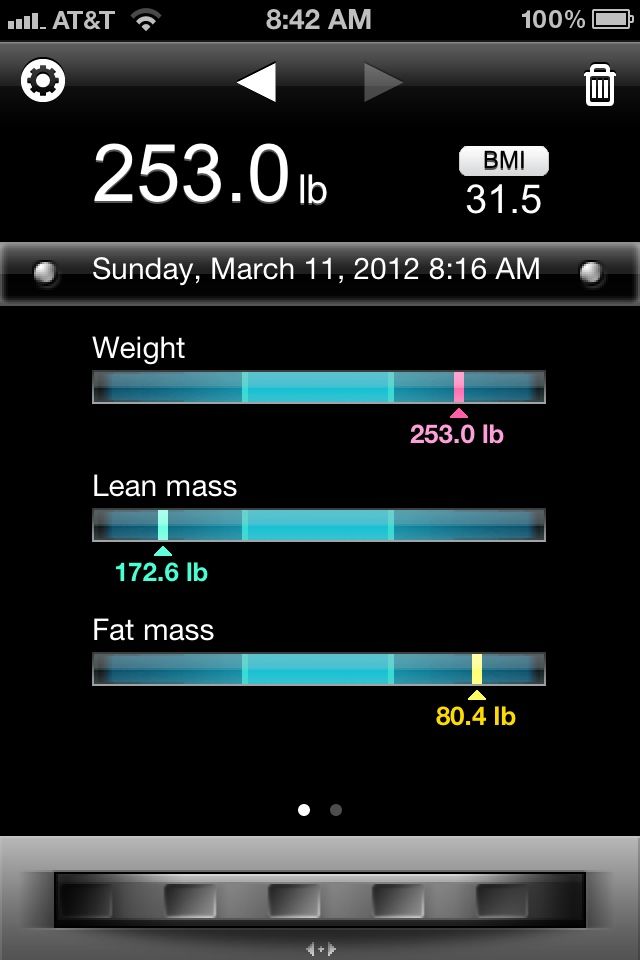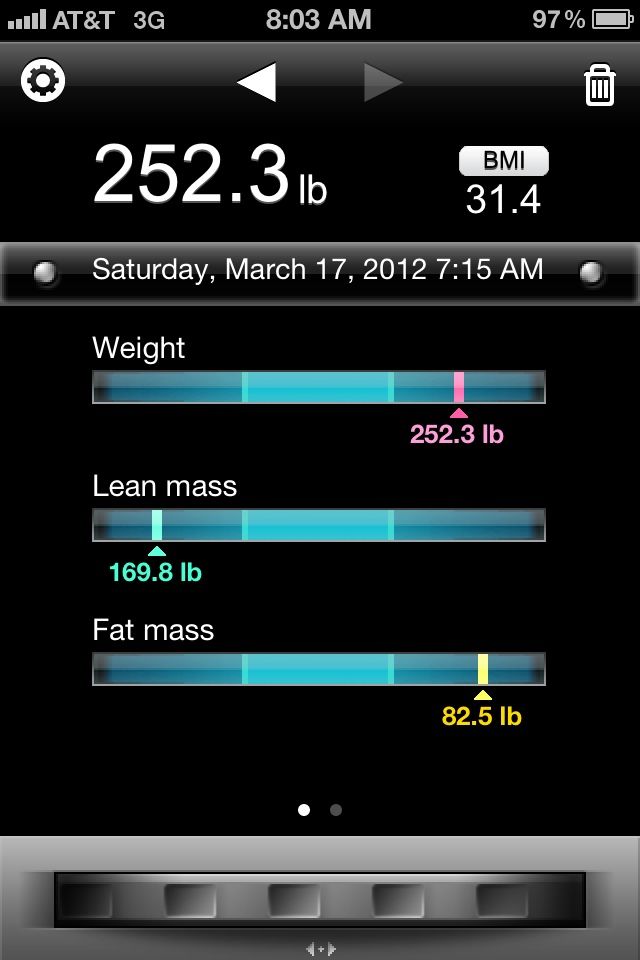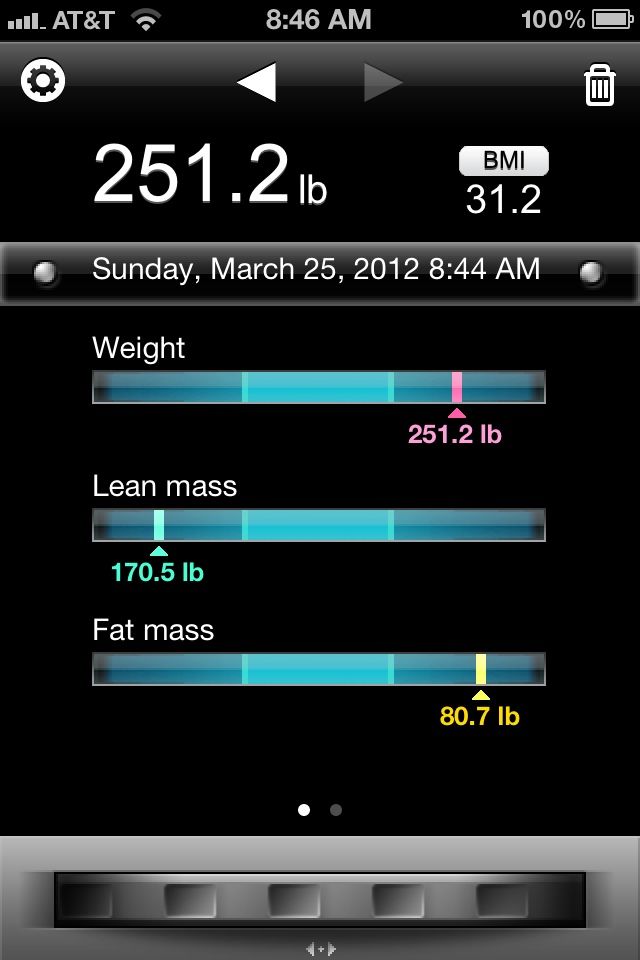 And the leather adjustments - this time to my SoCal GTG strap...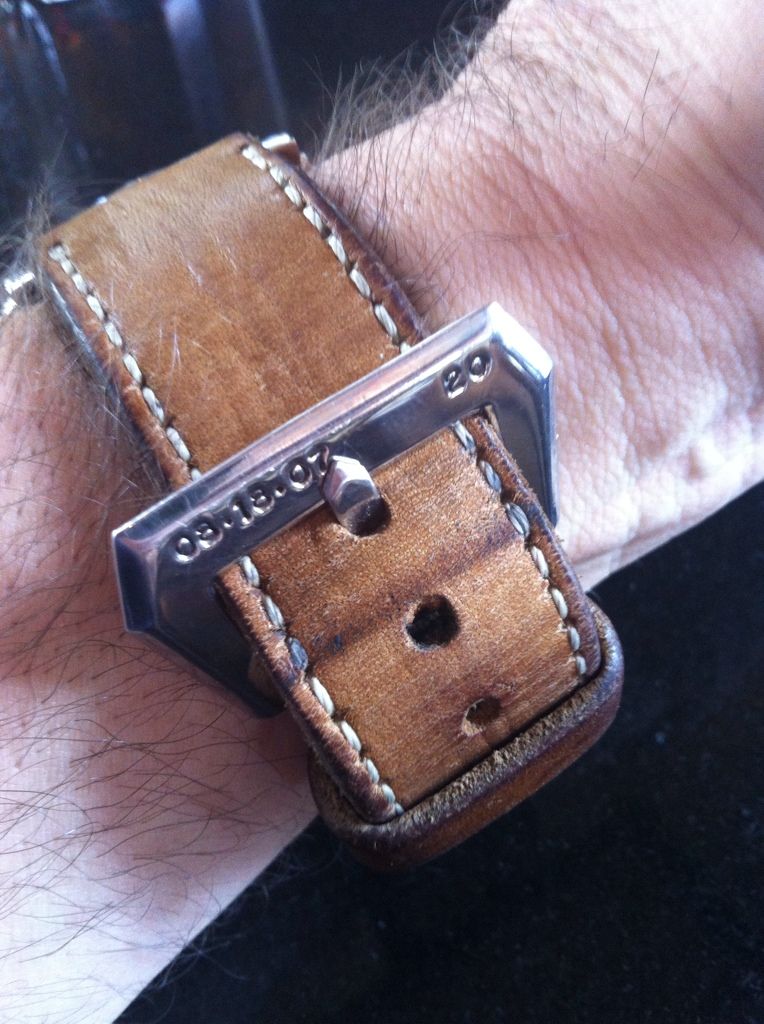 And this brings us to the end of March...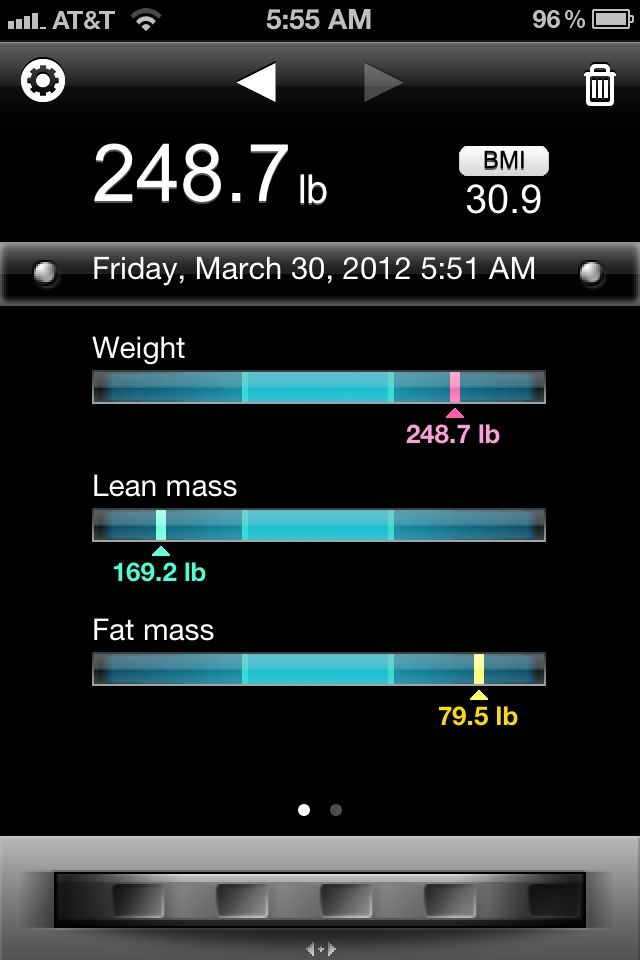 And another belt notch...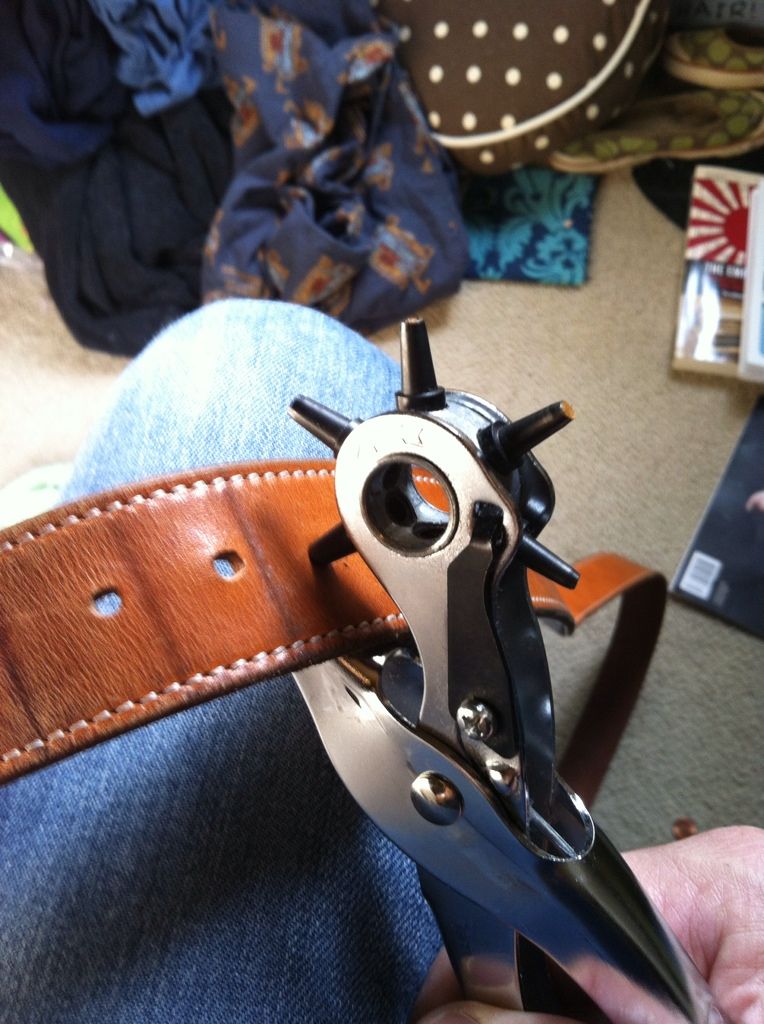 And this is where the Johnny Cat reference comes into play - 2.5 bags of Johnny Cat, or 25 pounds, is what I no longer have to carry around all day every day!
Well, if you stayed with me through this 3 month journey, thank you! I know that most of you come here primarily for the watch content, not my ugly bare feet. But, if it weren't for the Panerai brand, I never would have met Kevin many years ago, and I'd probably still be wallowing around in the mid to high 270's.
I'll end with a pic of Kevin and I in San Francisco where we met with our wives on March 30 for a celebration dinner...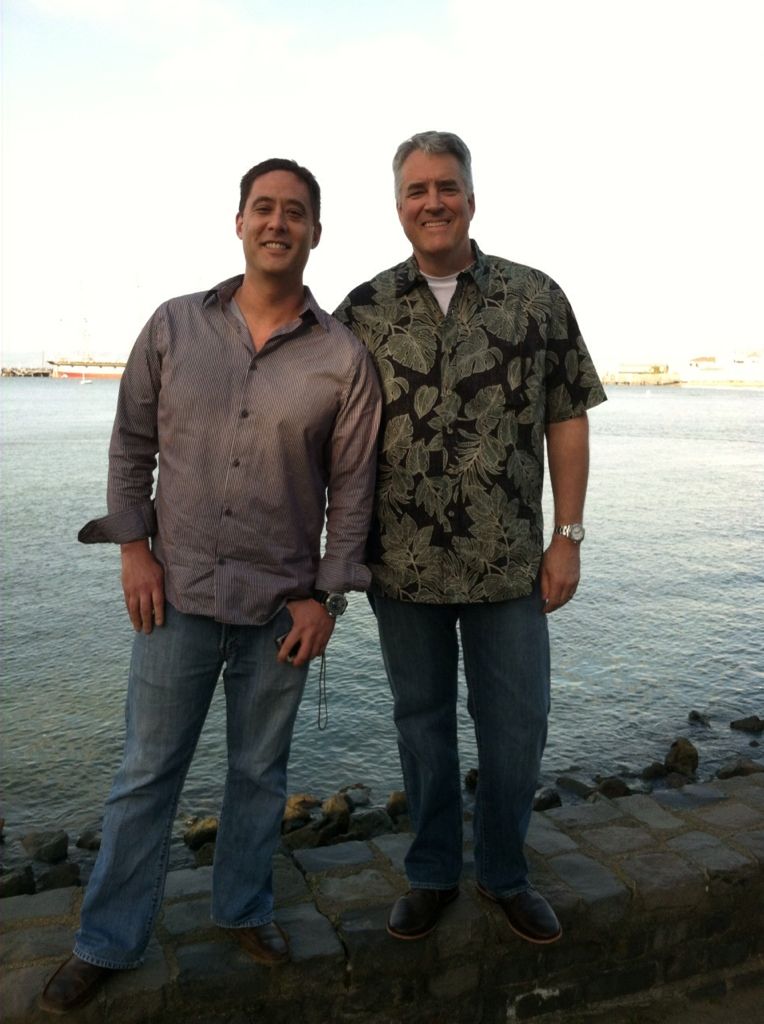 ps. we're still going strong into April and beyond!
Jim (time4me)
"It is not so much how you manage the successes but how you withstand the crisis."