Before I was really into Panerai, I had both a white and black dial Rolex movement Daytona, and loved them - wore them all the time. Then I got a Big Pilot, and a PAM 217, and it was all over. Sold both Daytonas as I figured I'd never wear that size watch again. But then I picked up a 50th Anniv. Sub, and really got used to a smaller watch again, and started to miss my Daytonas.
Fast forward to last fall... I ended up taking an A-series Zenith movement Daytona as part of a cash + trade deal, and am really happy to have a Daytona back in the rotation.
Here's the Daytona, the sub, and my new love, the new ExpII...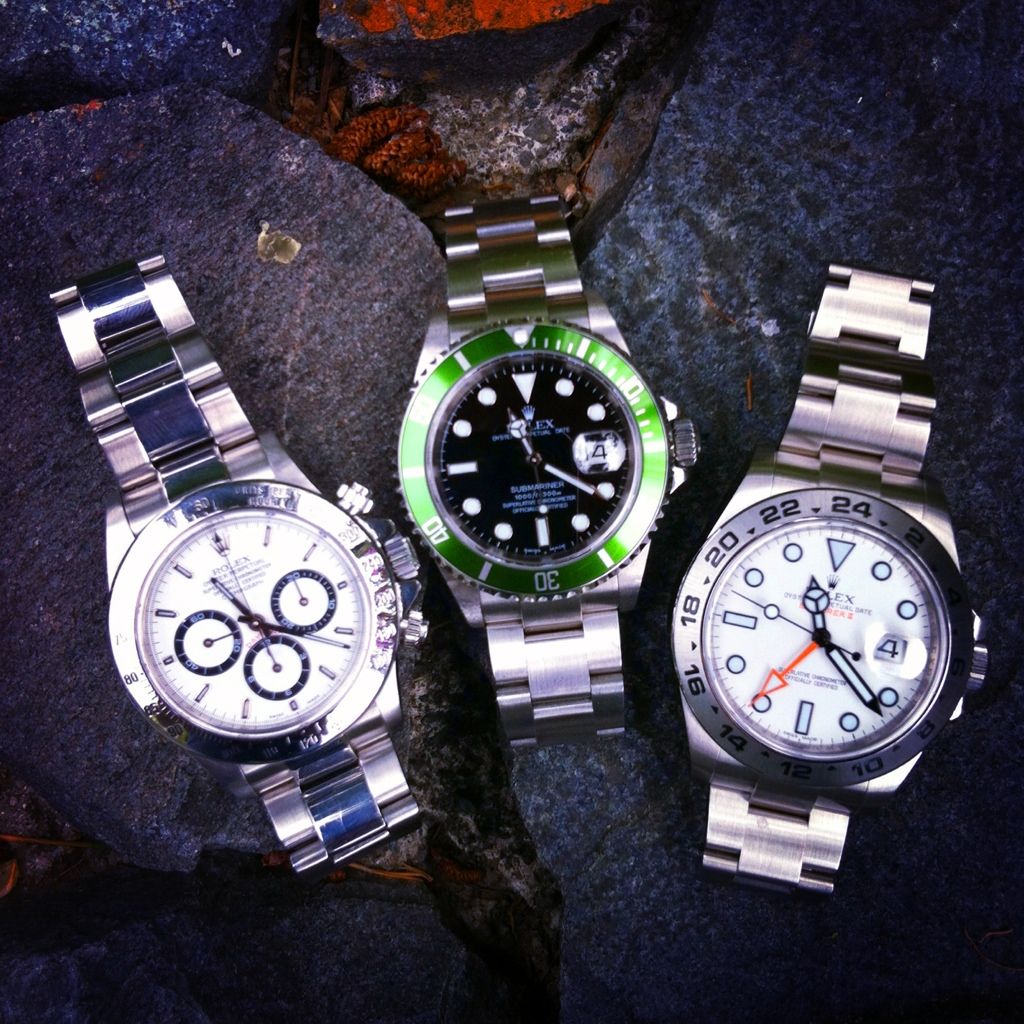 Jim (time4me)
"It is not so much how you manage the successes but how you withstand the crisis."