This weekend, my wife and I went to Las Vegas on a short but fun trip... was made even better when the wife got me the JV strap from the Panerai boutique for my birthday! The JV strap is something that I've always wanted but have a hard time justifying its cost and can't seem to ever find it in stock anyways when I'm at the different Panerai boutiques. The downside is that my birthday is not until December so I'll have to wait patiently lol...
I also wanted to inform anyone who is looking for XL JV in 24mm, that the Las Vegas boutique actually has 2 in stock!!! So call them ASAP!!!
For our trip I decided to go with my trusty 305... my wife took her beautiful J12.
Here we are at the Bellagio gardens.
[IMG]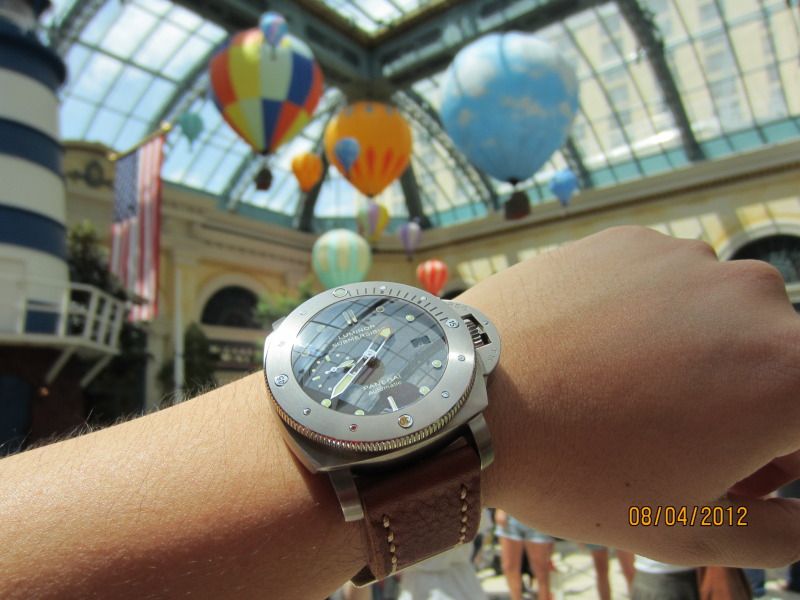 [/IMG]
[IMG]
[/IMG]
Tried the buffet called Wicked Spoon at the Cosmopolitan and it was great!
[IMG]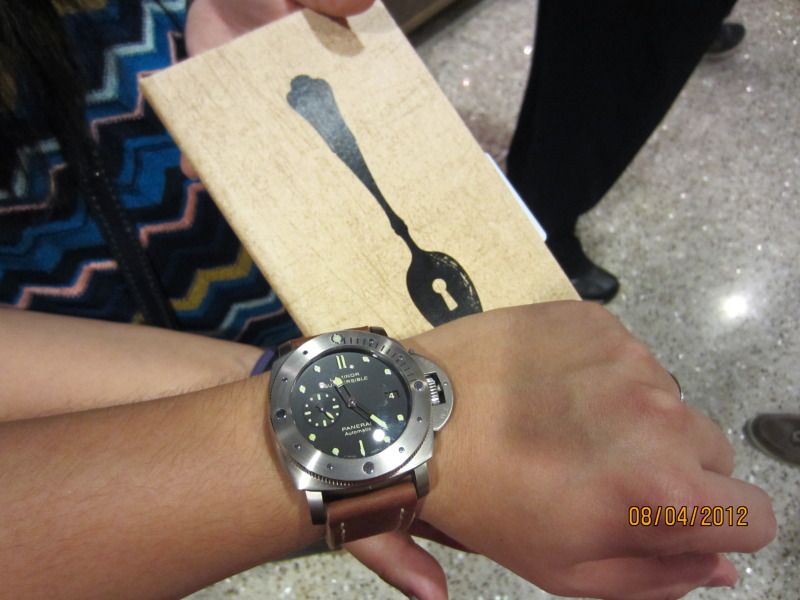 [/IMG]
[IMG]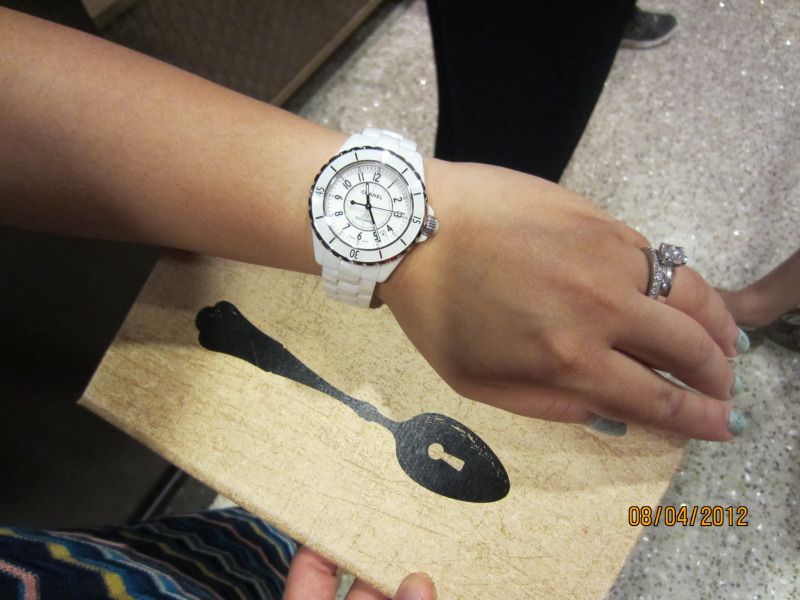 [/IMG]
After all that eating we went for a walk to the Forum Shops to check out watches! Haven't been in Vegas for over two years so I was very excited to check out the Panerai and Hublot boutiques.
[IMG]
[/IMG]
[IMG]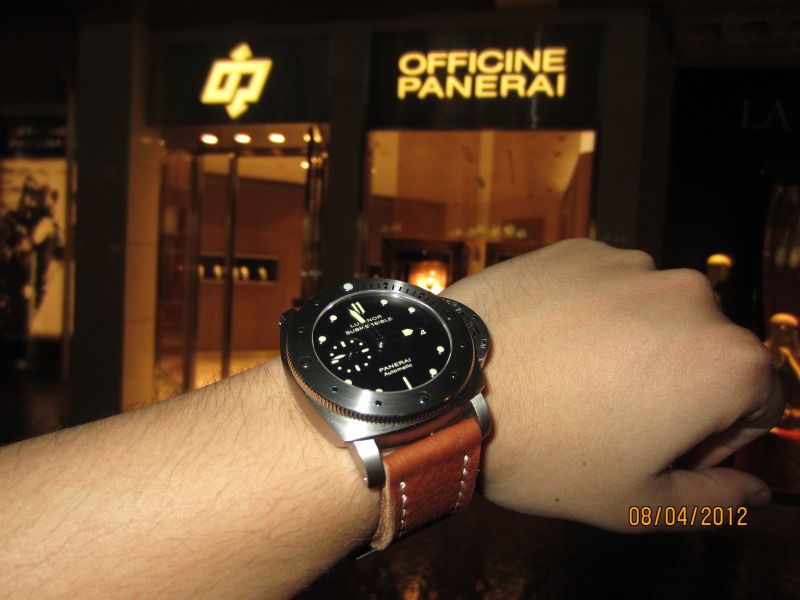 [/IMG]
Here's my JV on my 416 for a test fitting before I promptly returned it to my wife for safe keeping until my birthday in December lol...
[IMG]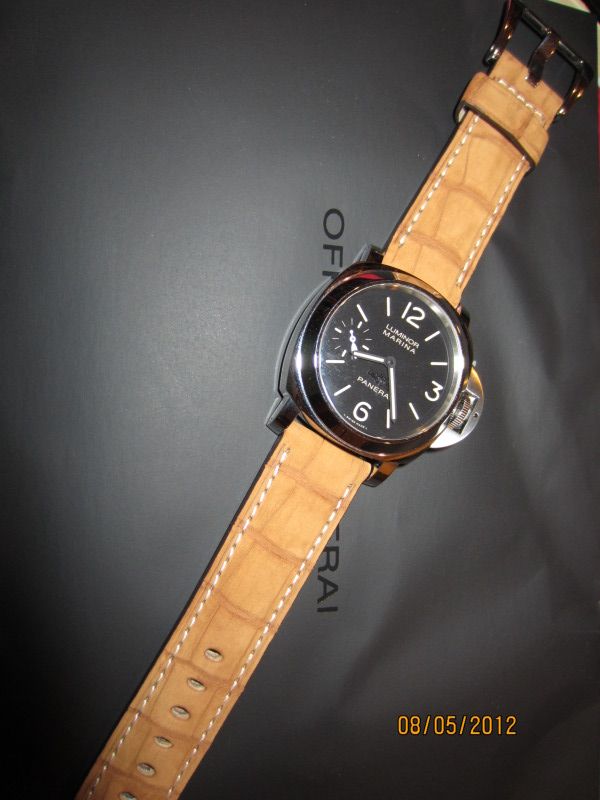 [/IMG]
[IMG]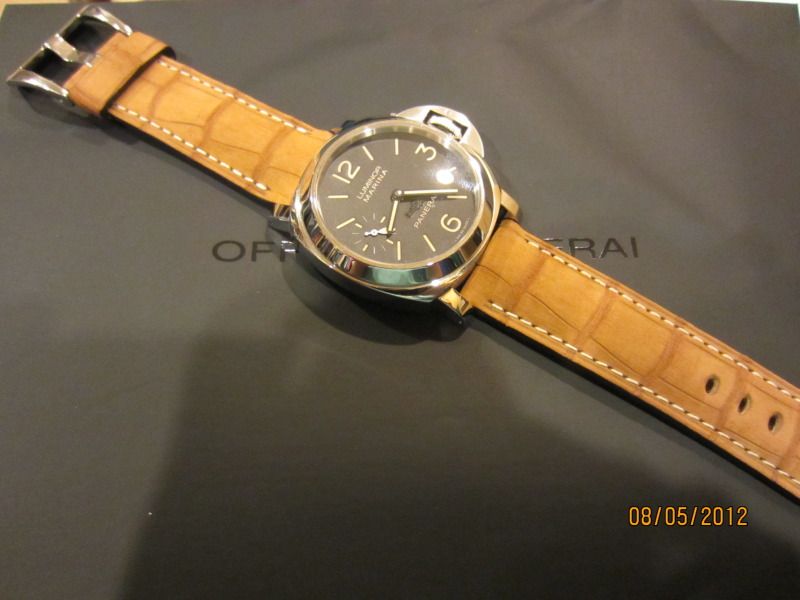 [/IMG]
Can't wait to start wearing it! Looks amazing on the 416 I think...