I was interested in buying a Panerai around 2007/2008, but I stopped buying watches because of the economy. A couple of months ago I decided to resume collecting and decided that the one watch that was a must was a Panerai.
After doing a lot of reading here, I visited the Panerai boutique in Beverly Hills and looked at the 111, 312 and 233. The 233 was my favorite but was a little out of my budget, the 111 had a clean balanced dial but I wanted an in house movement and a more elegant look. The 312 was the obvious choice, but I did not like that the seconds were next to the 9 or the look of the movement. After looking around for some deals I decided to go for the 233, because if I did not I knew I would regret it in the future.
The 233 is amazing as everyone here that has one knows. It is the perfect elegant PAM. There is nothing like having a Panerai on you wrist it is truly a unique watch.
Here are a few pictures that I was able to take a few days ago.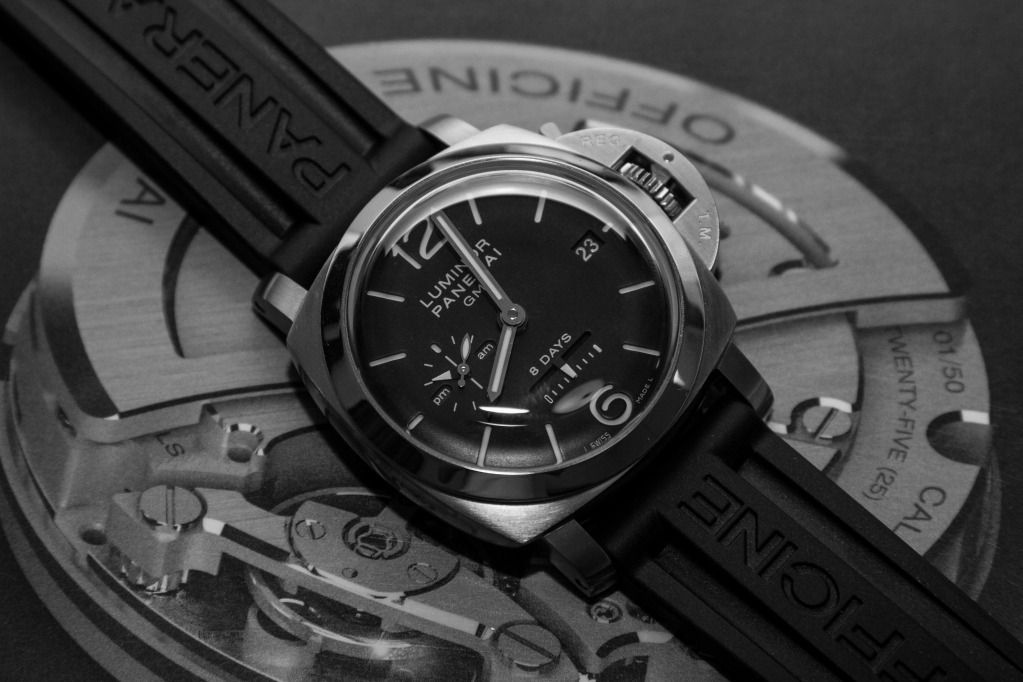 Now I am waiting for some awesome Greg Stevens straps to customize the look of the watch.
Thank you for looking. It is good to finally be a Paneristi.