hanging around brudda
.... I just sat and re read ya whole post and gotta say it m8...I'm bloody knackered!!....again!!!
You've managed to collect all the things the rest of us loons wish we had managed to either hold on to or simply acquire.... its amazing .....and I love every special piece and placement of it Bushy, memories and love embedded from each and every one of us fella, powerful stuff m8, powerful stuff indeed!
Hope ya feelin' a little stronger now m8 and love, light and happiness to ya, D and the tin lids fella!
xx
Cheers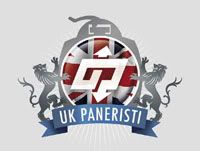 South coast - UK