Week 8
Project PW week 8 with a big shout out to all the Risti from the land upside down 🤷‍♀️🤦🏻‍♂️

Now I had a great M8 help make some GR8 suggestions as to how I could improve this portrayal of this project 💥
So of course I instantly disregarded it - ever since a GPS issue I'm wary 😒 of this bugger 🏊🏊🏃🏃🤷‍♀️🤷‍♀️
But I do hope that as we get into it the format (or lack of) I'm using will be easier to follow and towards the end (200+) images 🤦🏻‍♂️ I'll take a few images from each weeks post and combine in one all consuming post from start to finish - well that's the plan as time is tough now I'm finally up it's not emails I need to catch up on - well ok 👌 them too ♿️💥😜👋🏻

Now here we go :

Week 1 : Forming 2 facets on the only 2 flat topsides of the case to better direct 👀 to week 2 post >>>

http://www.network54.com/Forum/353391/message/1495811432/Project+images+-+Wonder+IF+-+doing+one+a+day+will+work+or+should+%26gt%3B%26gt%3B%26gt%3B

Week 2 : Completing the design and engraving for some black inlay - again the facets lead both ways >>>

http://www.network54.com/Forum/353391/message/1496283266/Ok+part+2+of+project+uno+-+%26gt%3B%26gt%3B%26gt%3B

Week 3 : Enter the Movement >>>

http://www.network54.com/Forum/353391/thread/1496886368/last-1497523472/View+entire+thread

Week 4 : Tear Down >>>

http://www.network54.com/Forum/353391/thread/1498005992/last-1498471670/View+entire+thread

Week 5 Clean and resemble check fit and function before the RM60 final Clean >>>

http://www.network54.com/Forum/353391/thread/1498963568/last-1499139540/View+entire+thread

Week 6 reassembling >>>

http://www.network54.com/Forum/353391/message/1500086059/Week+6+Project+Pocket+Watch+%26amp%3B+the+art+of+Black+Polish+%26gt%3B%26gt%3B%26gt%3

Week 7
Rebuild PW week 7 the MARRIAGE ❤️🤗😍

http://www.network54.com/Forum/353391/thread/1501119372/last-1501306741/View+entire+thread


TODA
Week 8 Pocket watch select DIAL & Hands need your HELP 🤷‍♀️

As we close in on the final finish we've reached the point of final dial selection and hands and soon the mass of parts will become the dream I could see perhaps happening one day 🙏🏻

The DIAL ?

First thoughts were to try to fit a Cortebert PW dial so the dial feet would fit and the dial orientation would fit with the 12 at top under the crown - but sadly all Cortebert Dials I have are much bigger as far as pocket watches go this ROLEX one is very much on the small size where the normal C PW's are much bigger in diameter and thickness - the real BEAUTY of this version of mvt is that whilst still 16L it's very slim (must have been on the Jenny craig diet) so the end result will be ever so slim and WILL just slide into and out of a holder or as on a fob - thinking 💭 corona could be the ONLY one to give justice to such a project when it comes to creating a slip cover old skool ZZ Top style 🏁🏁

(Other options I did try to buy a bunch of generic dials but all we're let's say ? YUCK 🤢)

Original Vintage Panerai Dials as they are the same diameter and a perfect fit albeit the dial feet on all but 1 would need to but removed to see a crown with a 12 under - those are all with a crown at 3 o'clock but I have a "Serious" Caveat about using a real vintage dial ?

Heres my BIGGEST and hardest brain strain entering the last stages - and that's where I want all my brothers and sisters risti to help - the original plan when I started collecting vintage dials back in the early 2000's was to get the entire variants from all the VP watches save the 2/56 - then create a frame and put them on the wall with all my risti memories but bugger me dead ten ways from Sunday I couldn't get a real nice RP dial - and as such some of the dials like the 3646 flat ones have sat in a box inside a box inside a cupboard inside a cabinet inside the room in the dead black - some for 15 years - but the PURIST in me says reusing them is just plain WRONG ?

I'd NEVER put on a watch - NEVER - more than this koala can bear - but a Pocket Watch ?

It will NEVER be sold - and I would get to enjoy to see the beauty of the dial most everyday as would all I meet ?

I'm just so lost on what's the right and TRUE thing to do ??

So please - HELP ME 🇦🇺🙏🏻🙏🏻🙏🏻🙏🏻🙏🏻🇦🇺 speak OUT honestly ??

Post under this and say which dial of all you see should be on the PW and I reckon that's what you would see next week when this project has finally ended - lord knows it's taken a LONG time as I say week 1 or 2 that's which week I've done the post - I've prolly had 75% of it for a year maybe - waiting on that missing escape wheel and all the other small things needed to make function has just held me up - anyway - YOU CHOOSE ?

I know what I love by FAR but I struggle with it - with most all - save making a dial from the black cardboard template that came with from my mate you will see below in black !

Let's here it ???

M8's which is the Perrrrfect Fit ????



So I started with a Cortebert PW dial turned it down on the lathe a bit here was the prep >>>




Then with immersion dipping tech I Carbon coated it - by why the Holes ?? >>>




Here my mate made a simple Cardboard dial idea >>>




Sadly a bit too small to fill the entire but good enough to get an idea >>>




The high Tech does Show well with sunlight >>>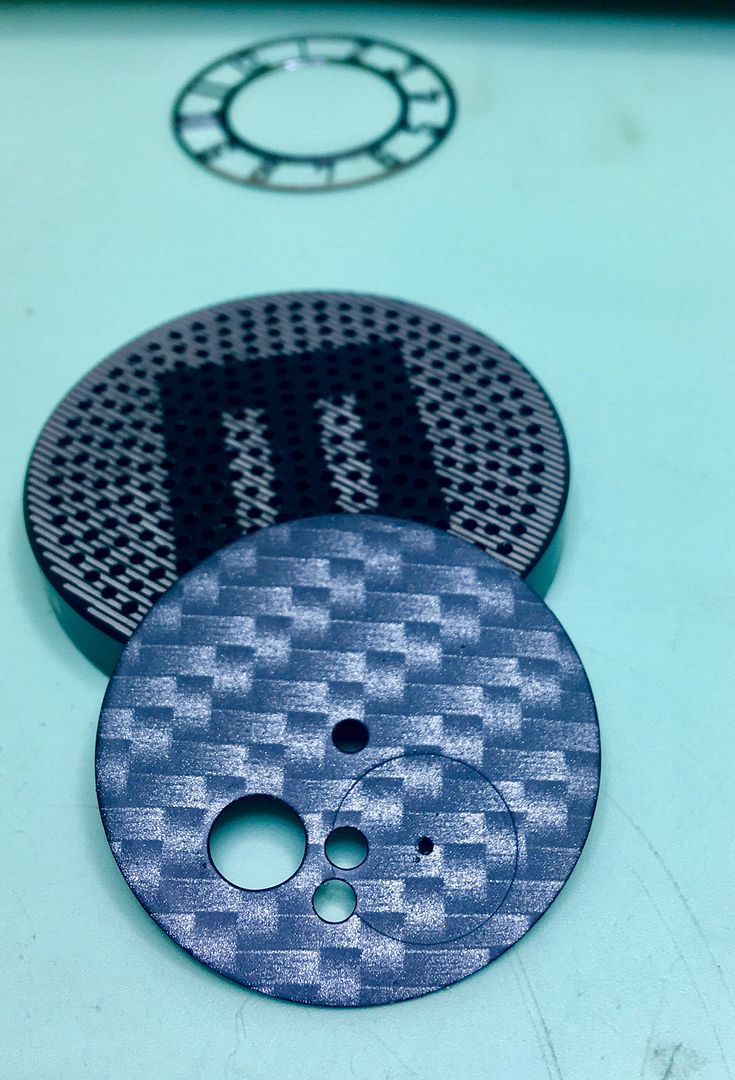 Cort & VP options I have at hand - but orientation for PW won't work on most >>>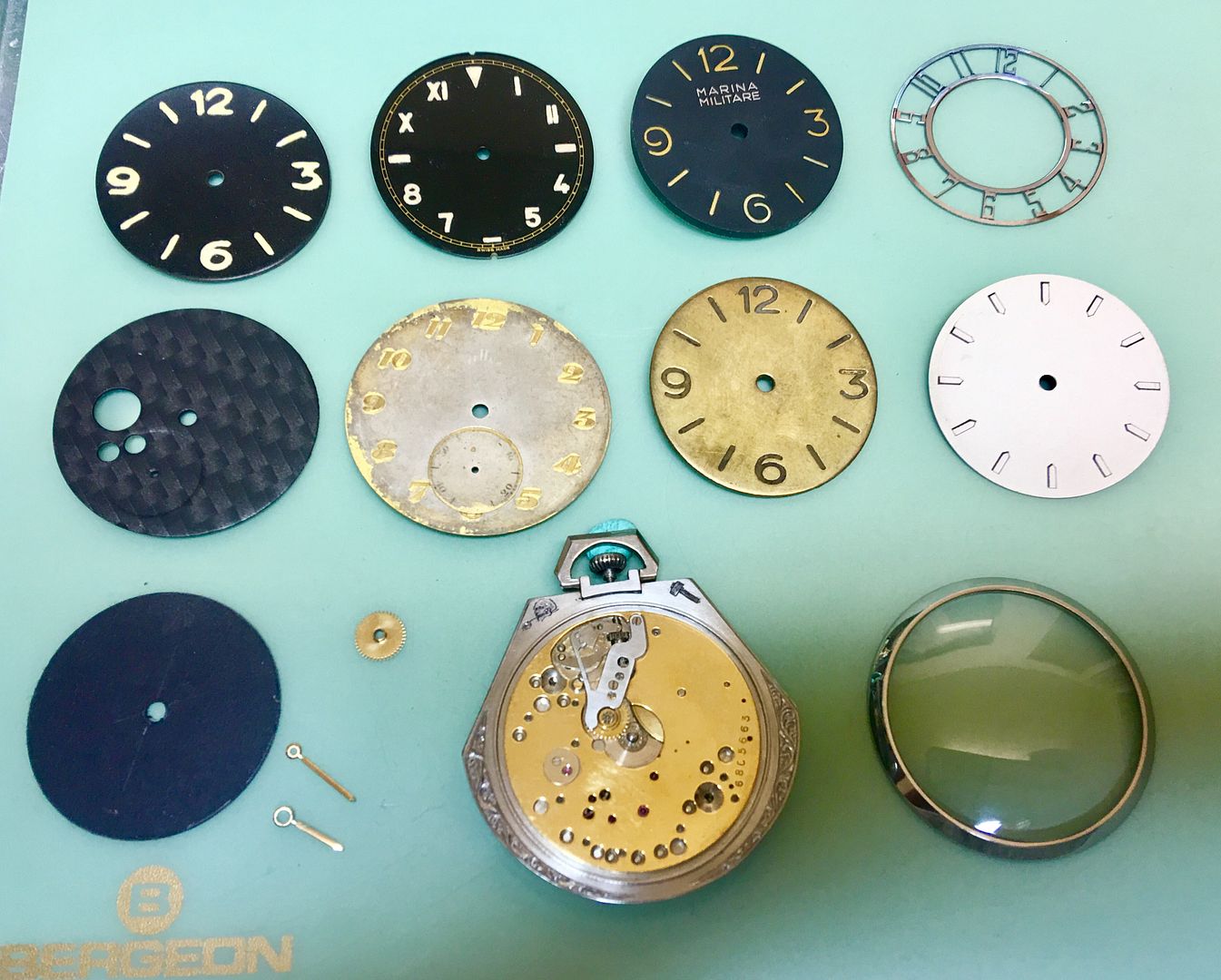 Decided original hands BEST and hour wheel & spacer ready >>>




Anything GRAB you right off ?? >>>




So we look at an OEM ORIGINAL real deal base plate brass VP dial and the original dial for the Tellus mvt albeit too big for the case but might do something with it and turn down on the lathe albeit to NOT loose the numbers it would never fit in this case >>>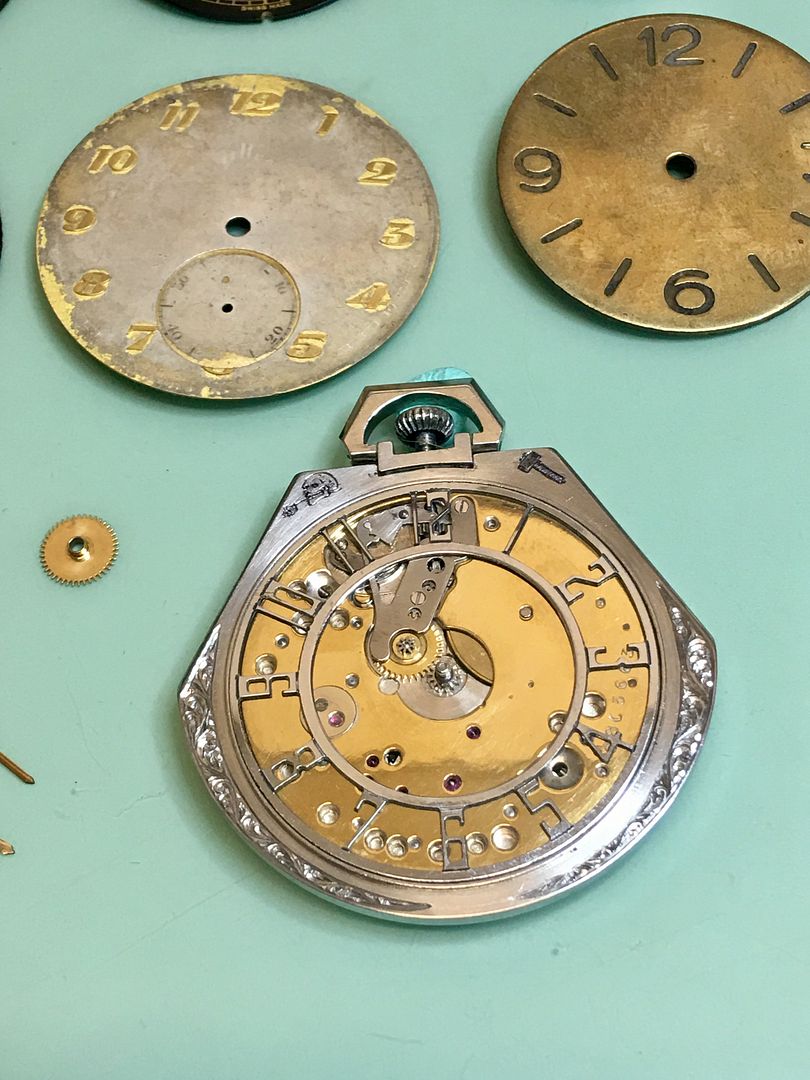 Whilst in some cases the dial feet will fit the 622 mvt but the orientation will be way OFF as made for a 3 o'clock crown not crown at 12 and I just can't see cutting the dial feet off a @70'year old original VPmdial just to rotate can you ??? >>>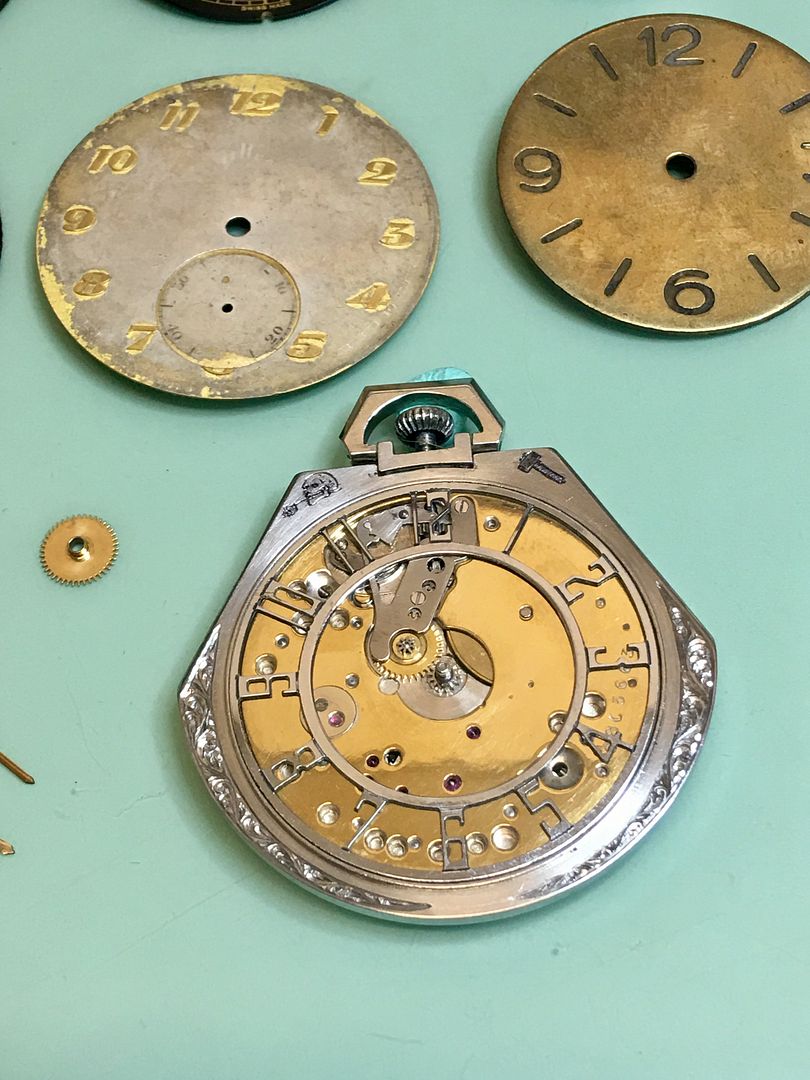 Also if I left her totally open with NO Dial and use the silver hour ring which was original to the orphaned case but with the brass hands it's not a perfect fit and not so easy to read the time still a KOOL Look my 2nd fav option fwiw >>>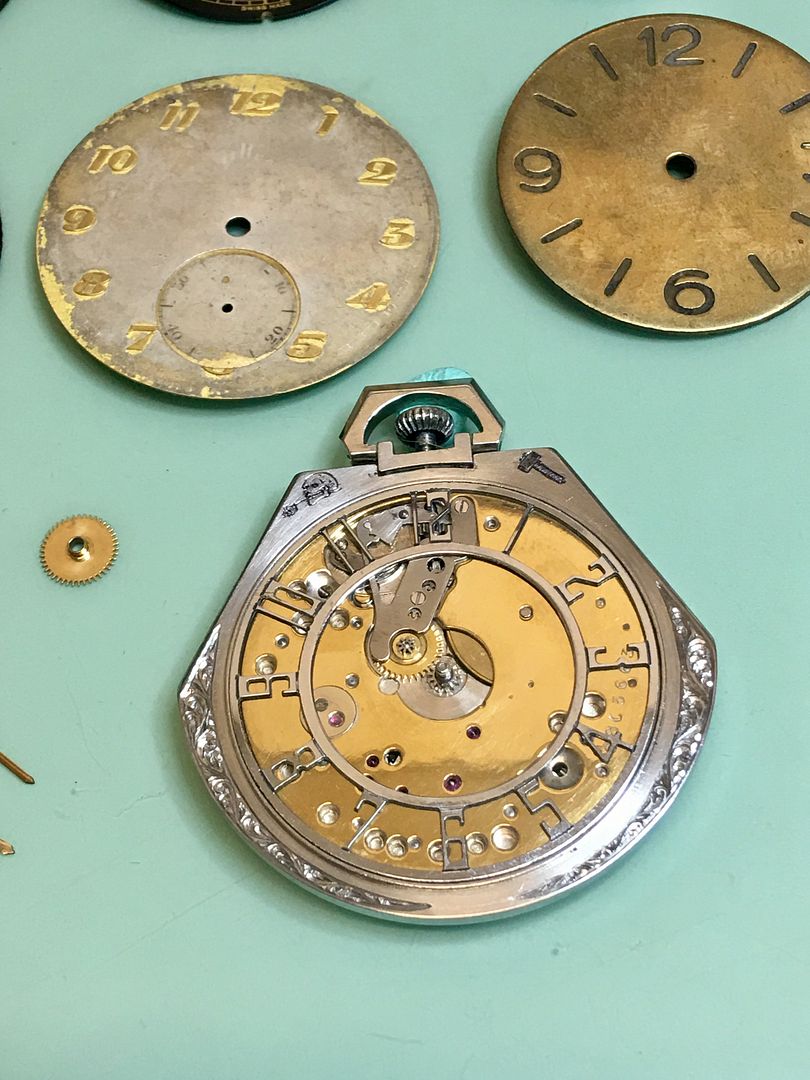 The original owner and M8 who sold me the package had cut this cardboard dial just too see and must admit with the silver hour ring and gold hands quite a smart look >>>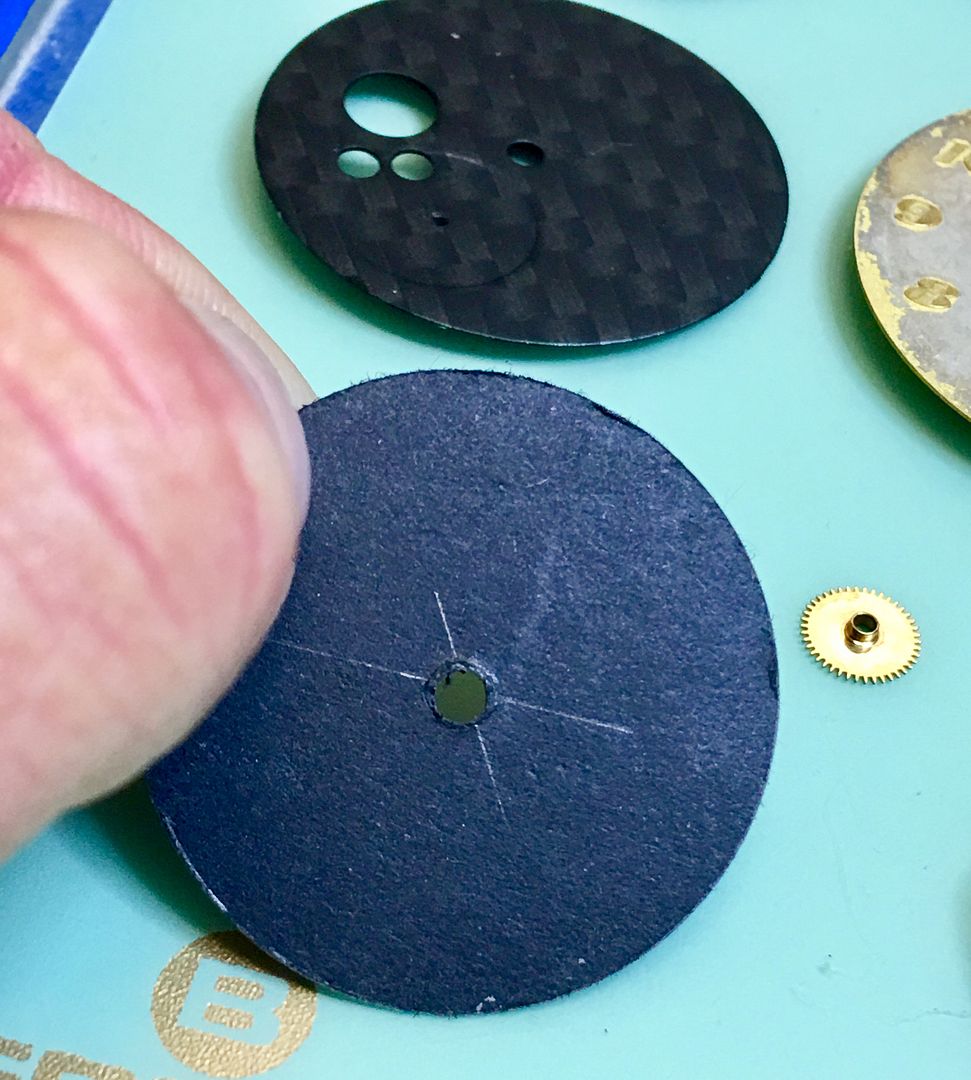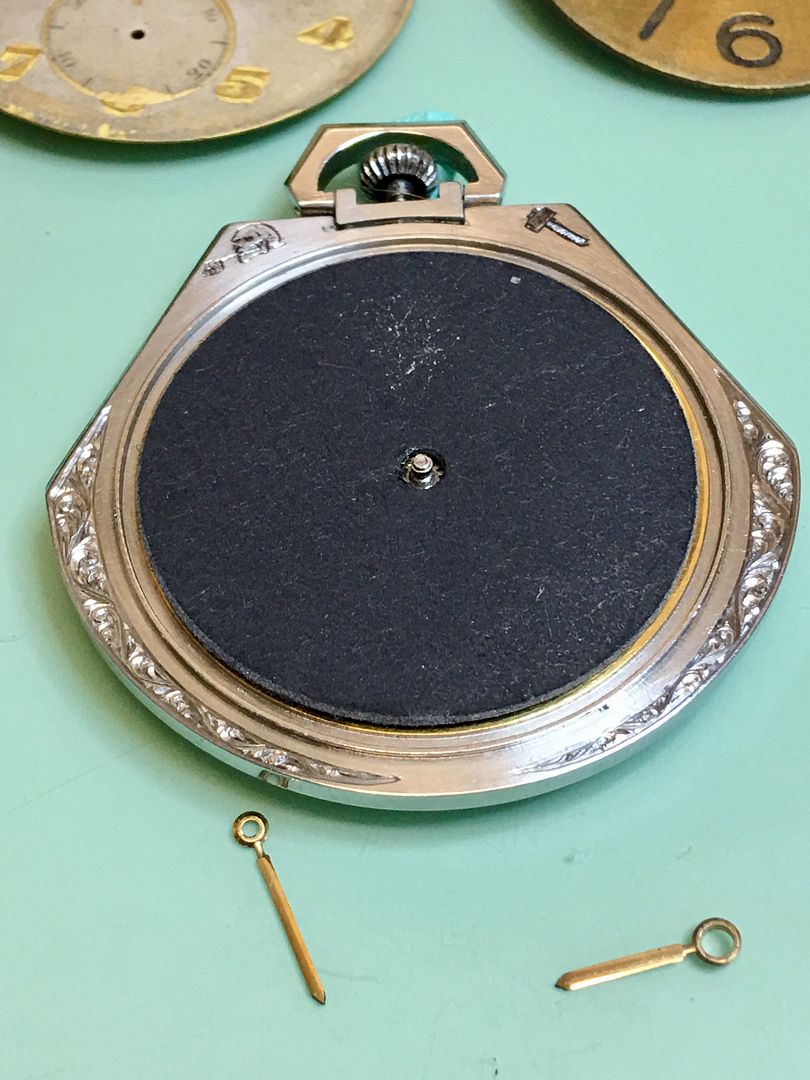 I'd need to make a new dial a bit bigger and coat in black and then could be a great simple outcome >>>

OF COURSE ONCE THE BEZEL AND PLEXI IS ON THE LOOK 👀 IS AMAZING 😉 VERY FINISHED BUT HAVE TO MAKE A CHOICE THEN REMOVE MVT FOR THE VERY LAST TIME AND AFTER SO LONG CLOSE AND 🏁🏁 >>>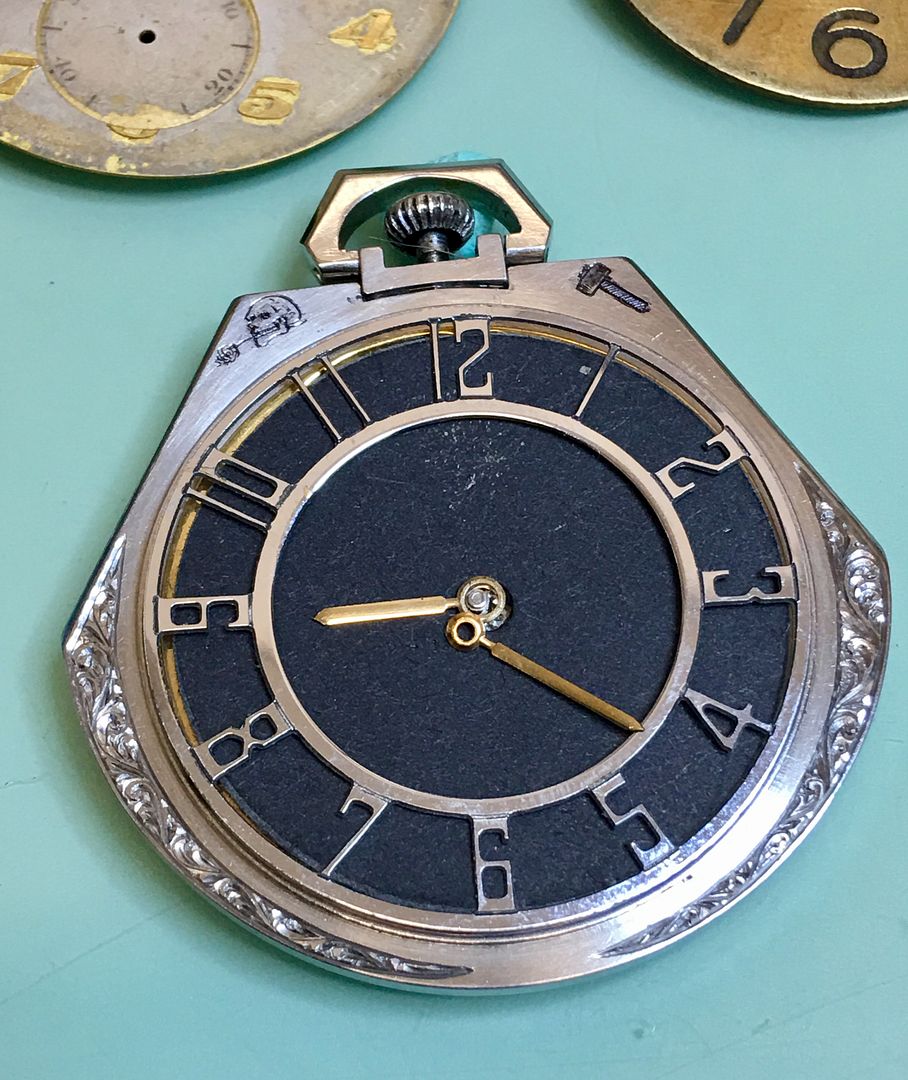 You could almost get away with it as is hey >>>




The carbon dial with openings to lube to the top balance pinion under the end stone and also lube the pallet forks from the front >>>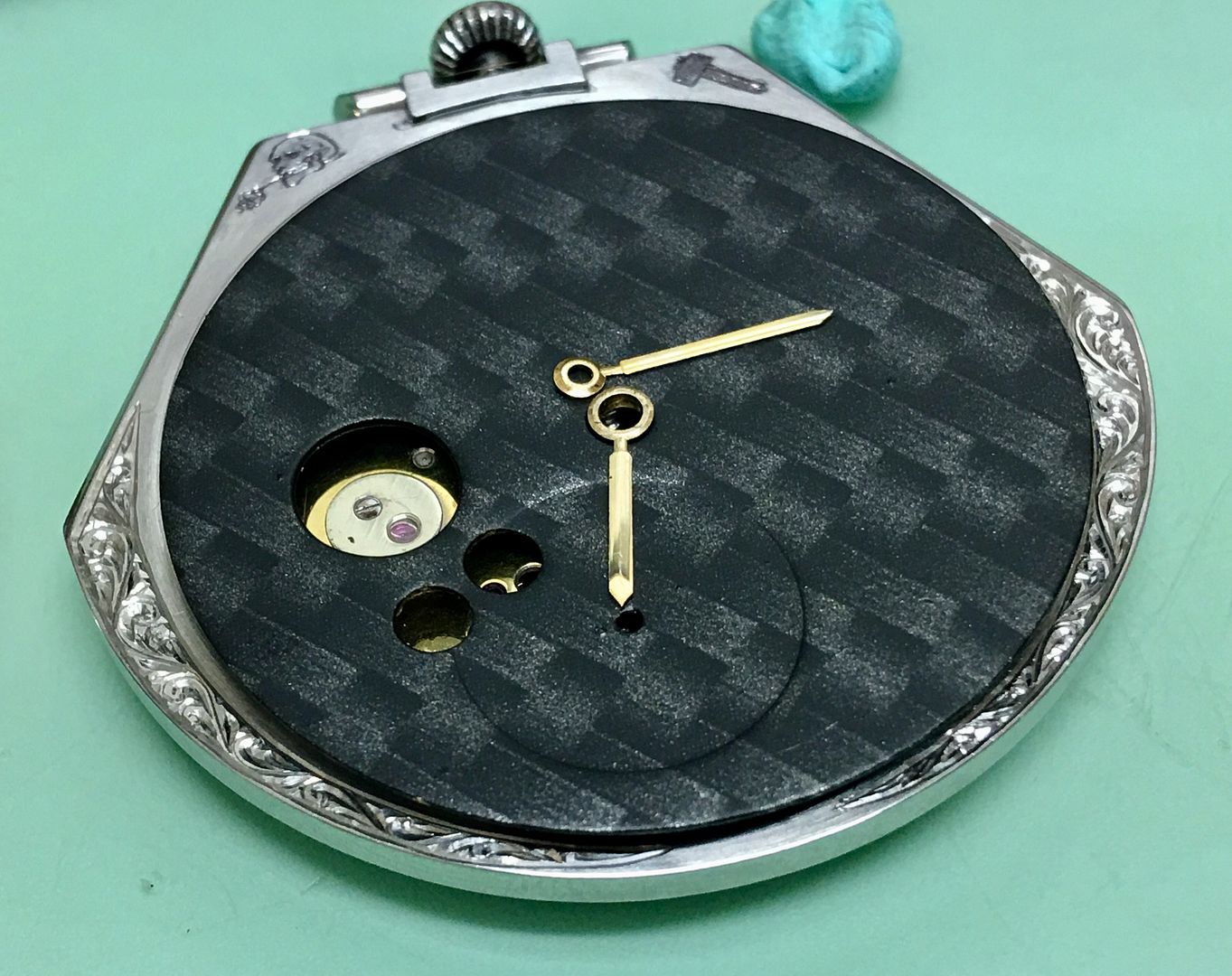 Bit of work to use as again need to turn down the diameter on lathe to reduce size to fit open aperture >>>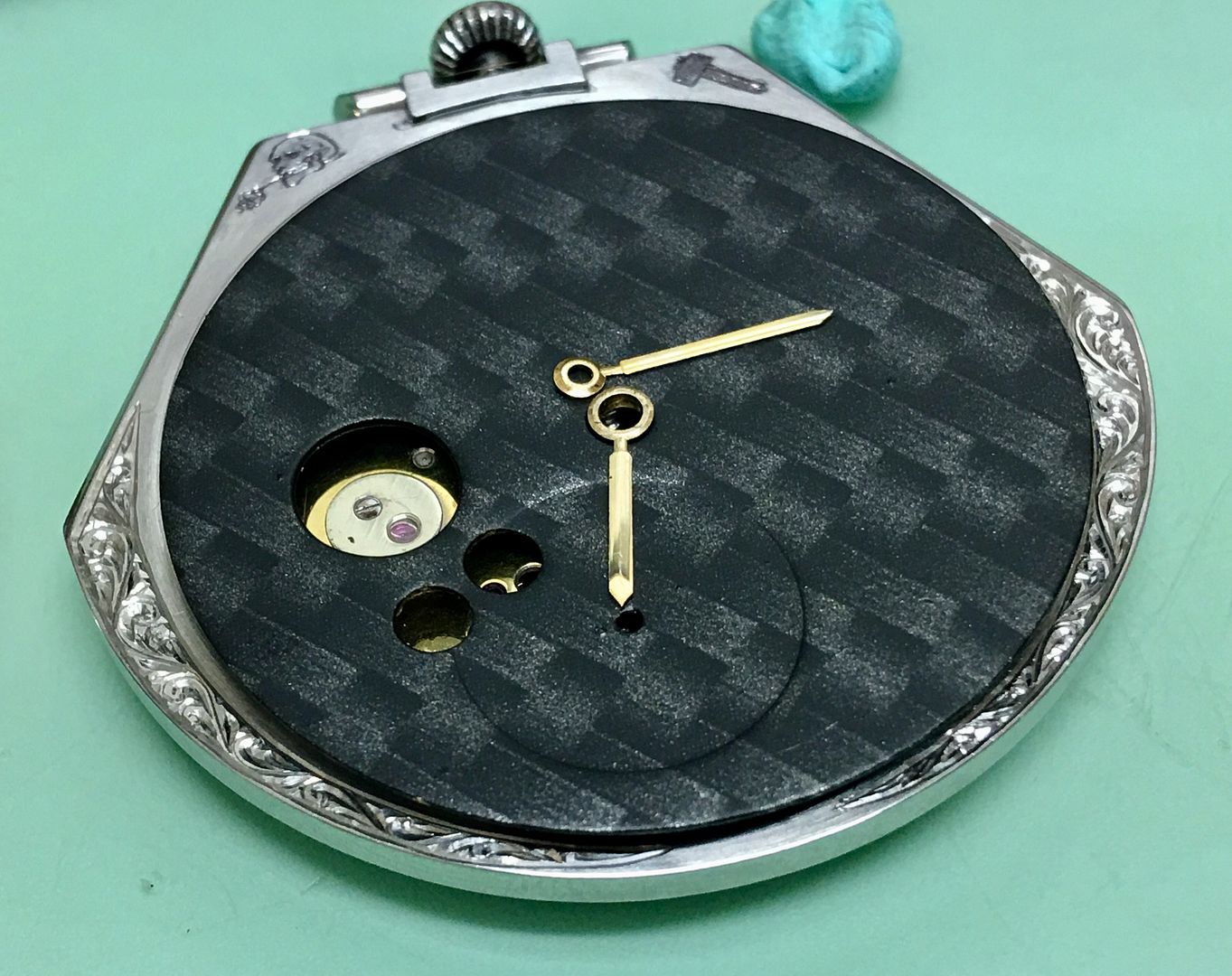 ??????? ^-^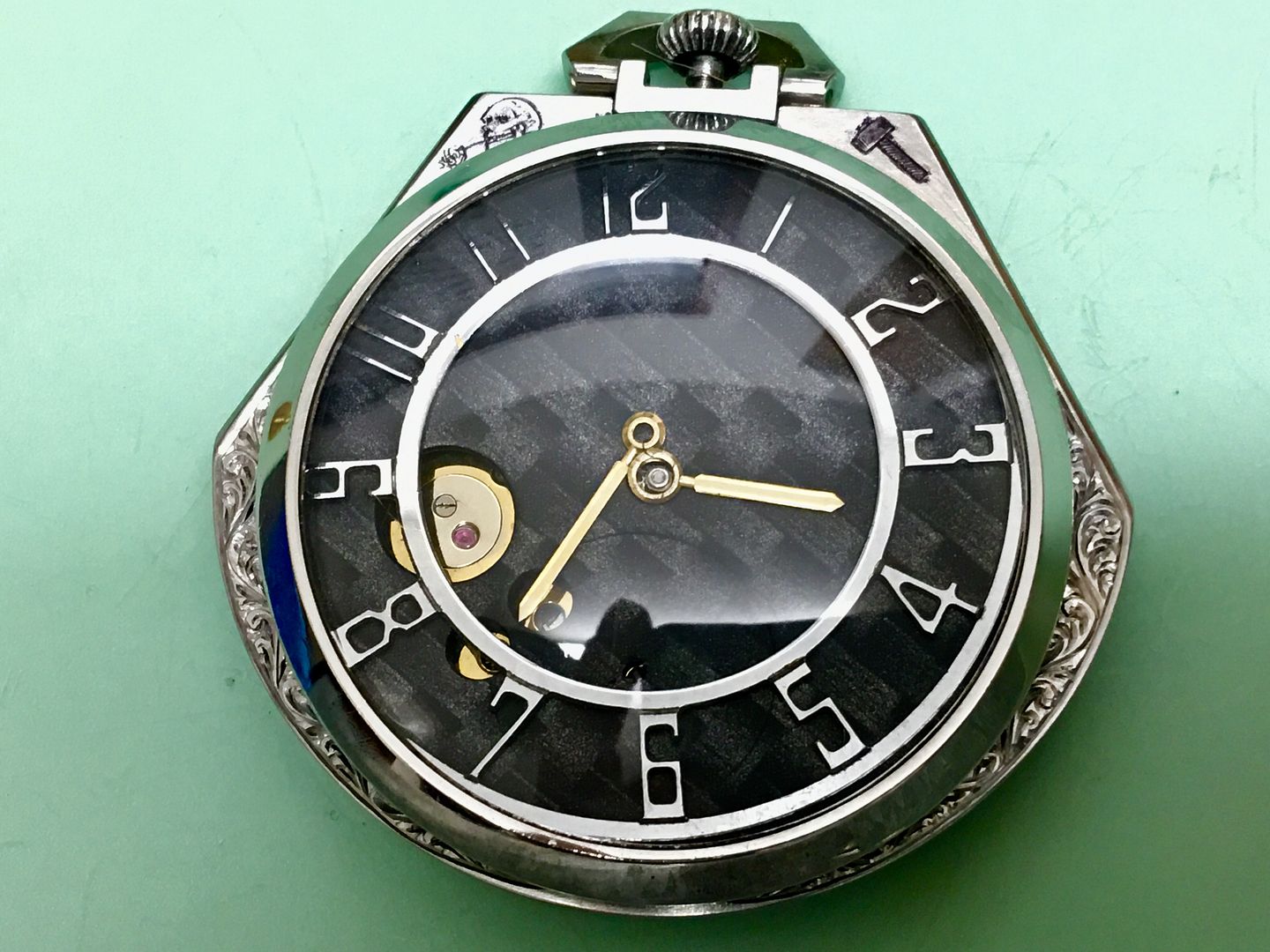 Not much thou >>>




Next we see an ORIGINAL and RARE as delivery Vintage Panerai Dial from Rolex - how the 3646 was delivered at one time with this dial which enabled final timing tests ect pretty KOOL & Not bad hey ? But again the dial feet would need to be removed 😪 >>>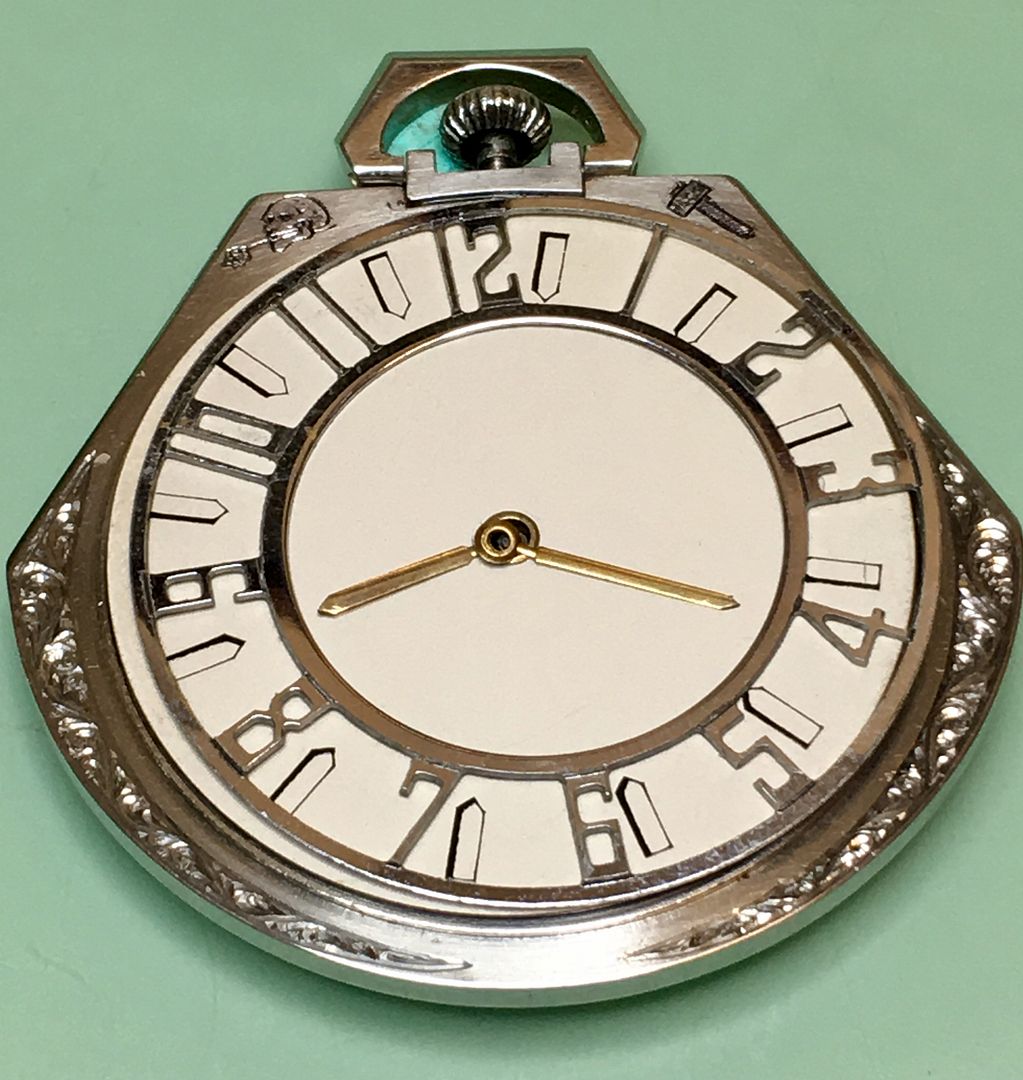 Bugger - Again the real problem is the dial feet orientation >>>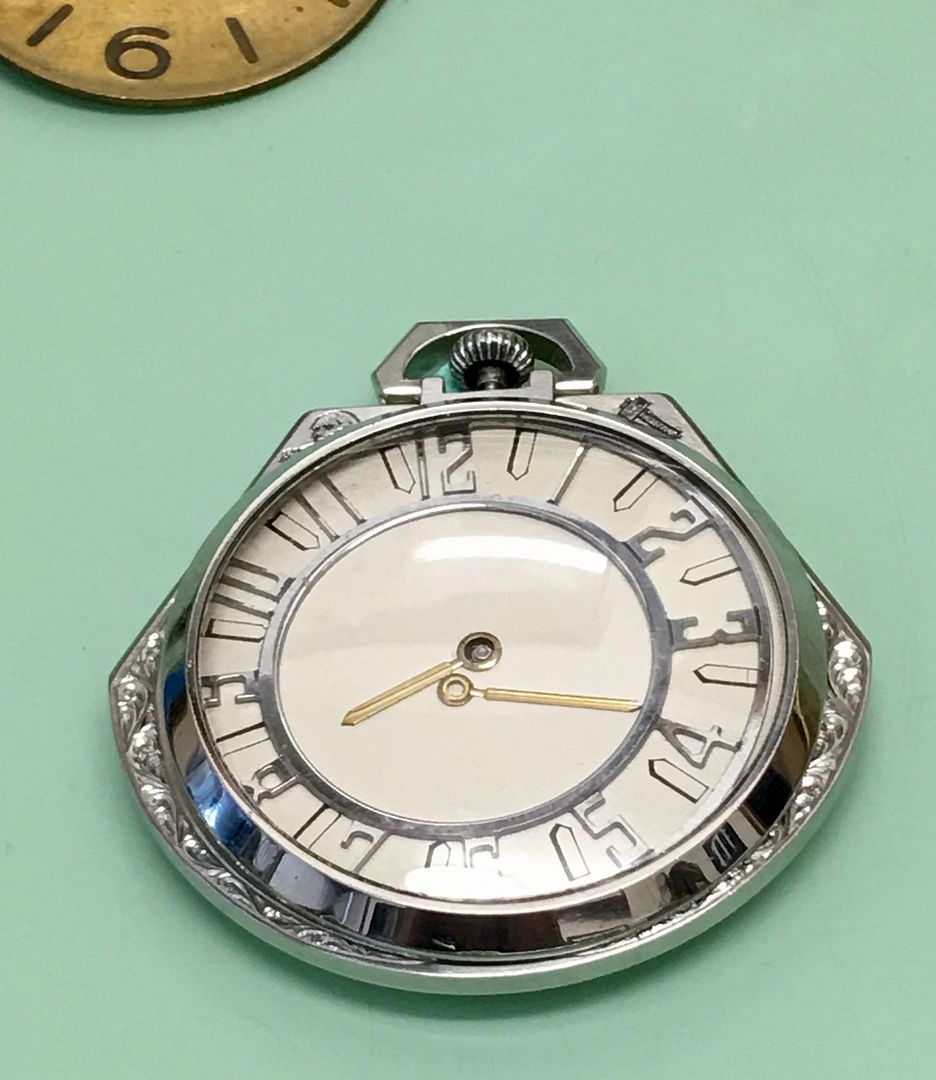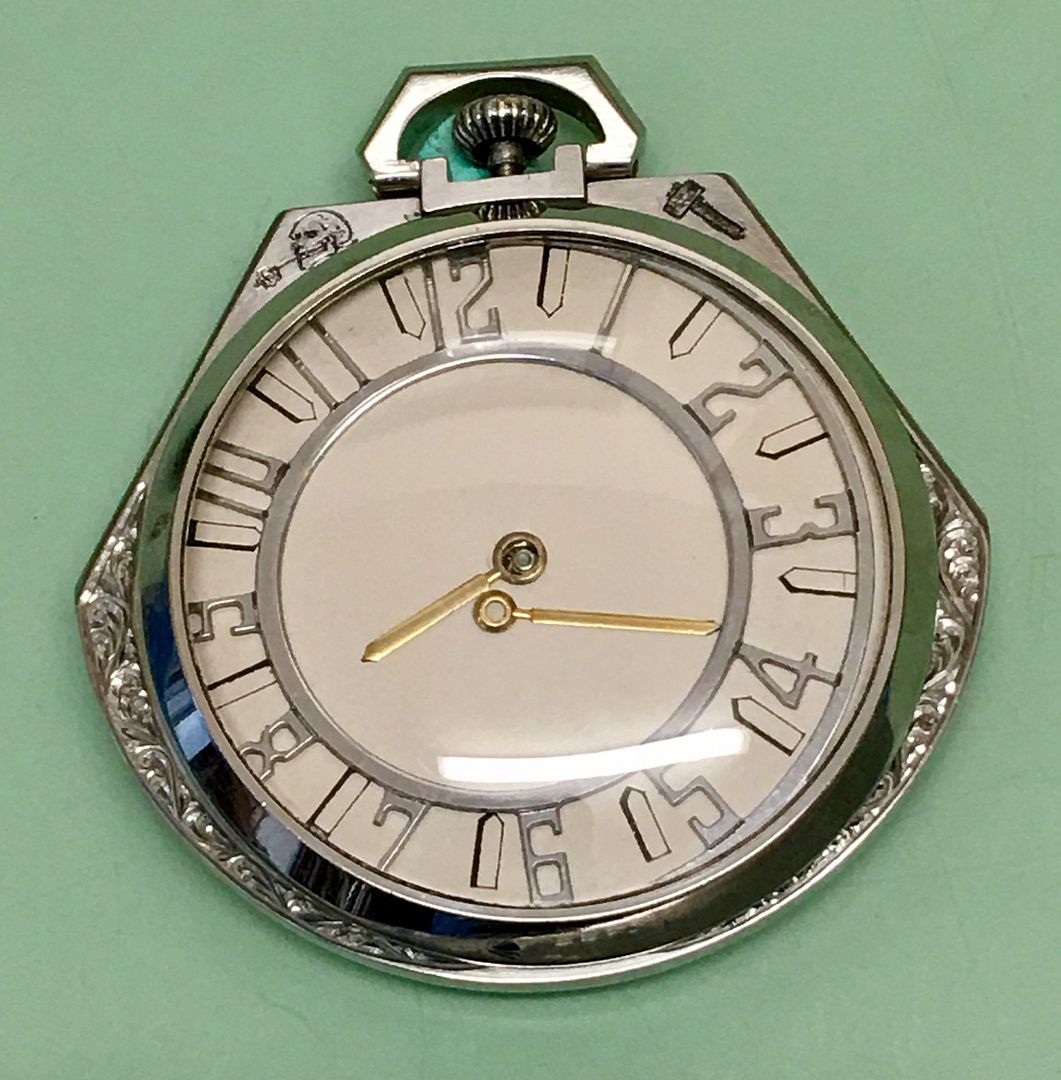 Hour hand is a bit tight but would work >>>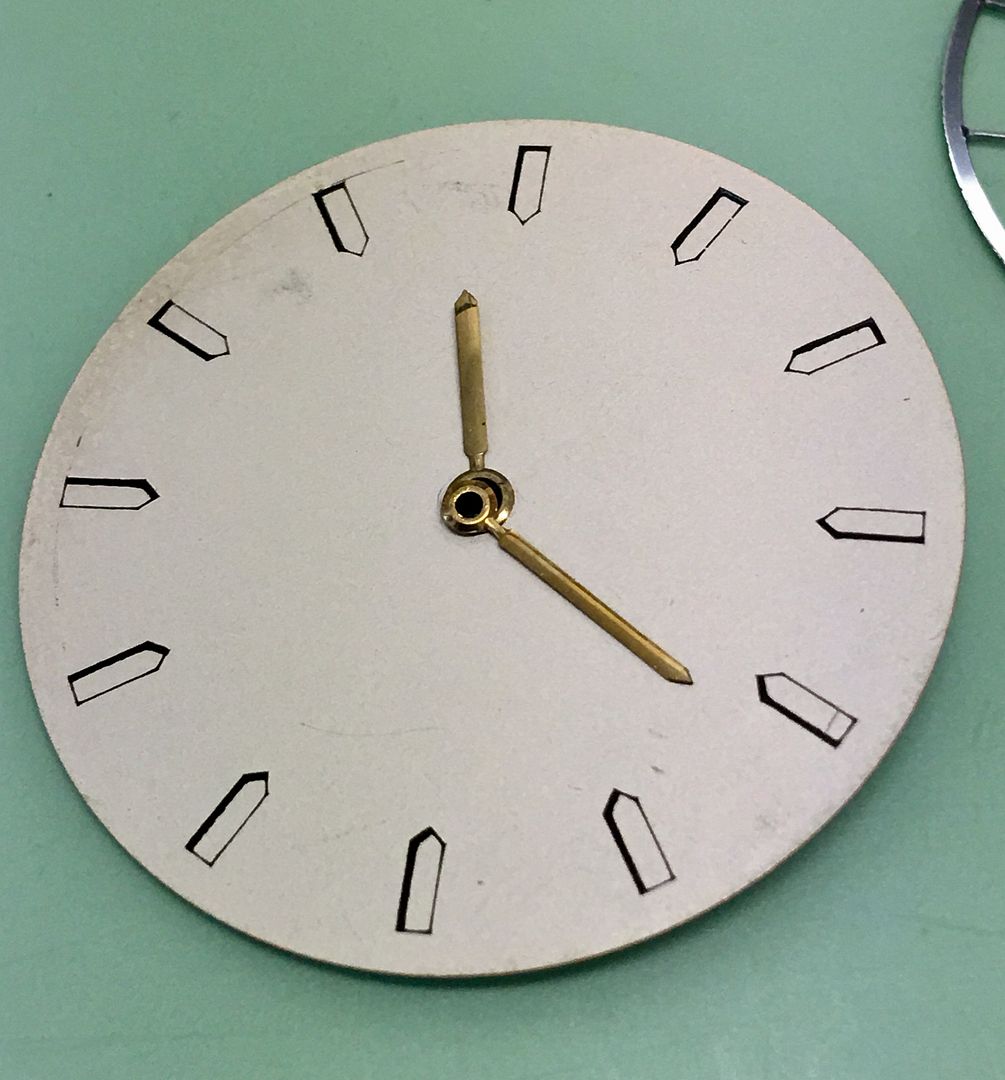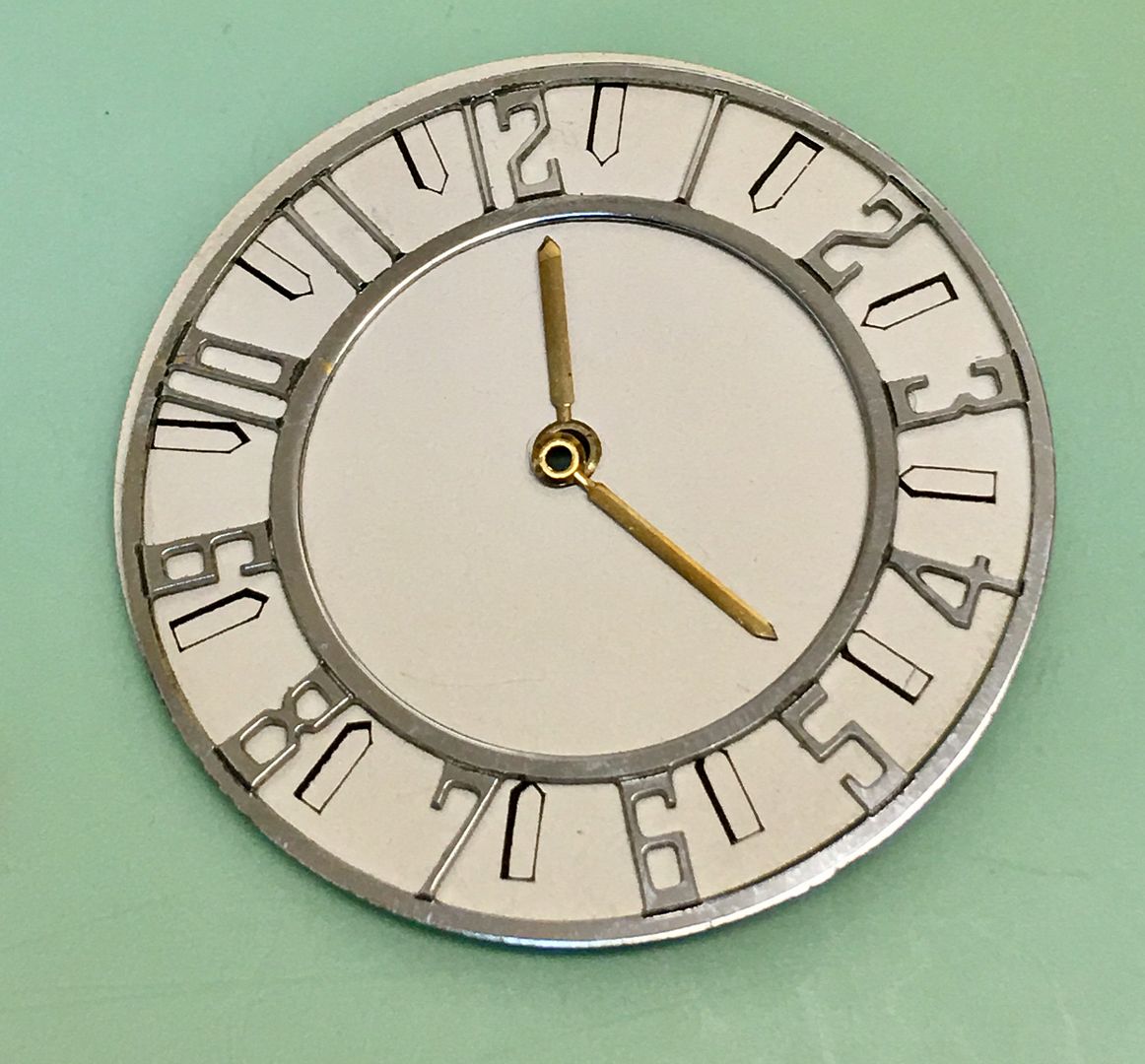 The original dial of the movement if I have it right - I'll use it for sure but not a good fit and will prolly have it refinished for the NEXT PW Project >>>




The OEM Vintage dial won't work with the short cannon pinion and feet won't allow a nice orientation but still KOOL as for what its worth >>>




The HOLLY GRAIL - "Marina Militare" Vintage Dial - couldn't bear the thought of cutting off the dial feet and again too thick to work >>>




Next we try the Vintage FUZZY 3646 - which being like the Cali is a flat thin low bezel dial that would allow the cannon pinion the height it needs to have the hands work and clear - the MM & Brass Vintage dials are way to THICK - this dial was the only variant 3646 watch I could never Aquire 😪 sadly the dial is as close as I could get >>>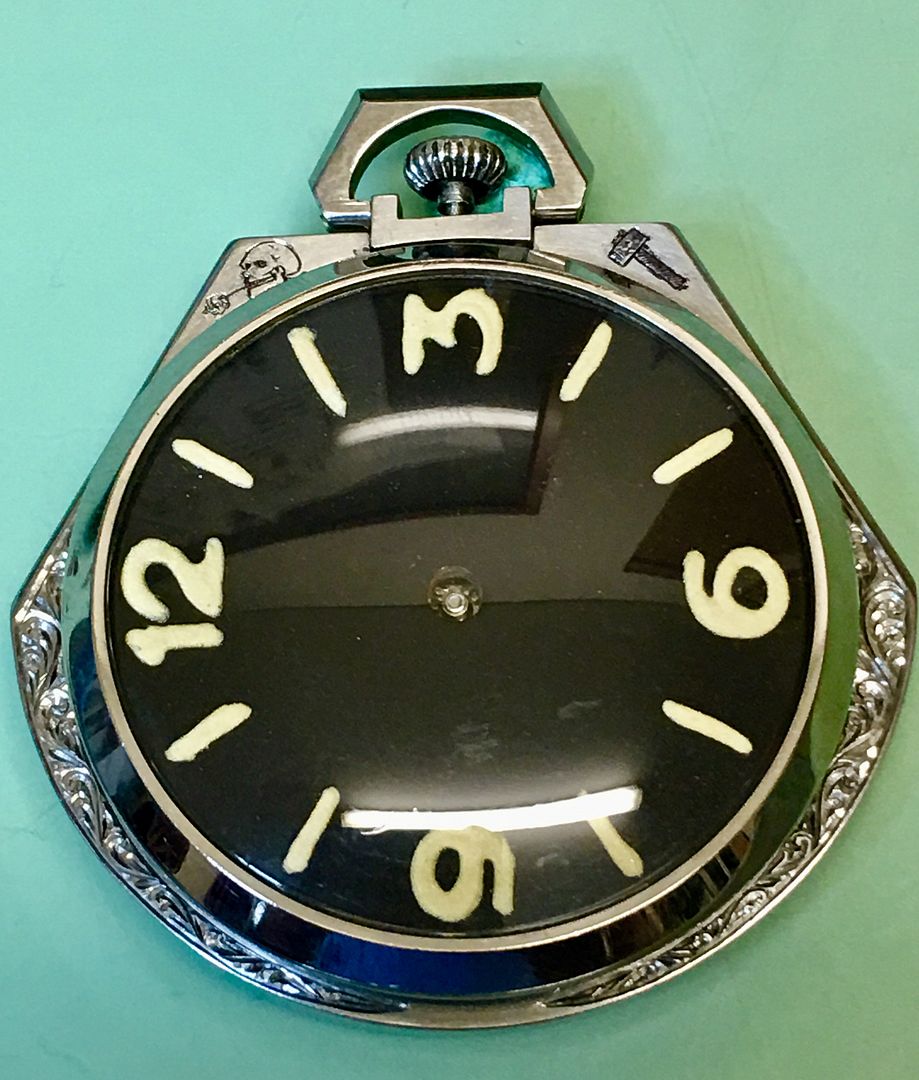 BOOM ME BABY WOWOWOWOW AND THIS VERSION OF THE VINTAGE OEM CALI WAS THE ONE WHERE THE FEET WERE REMOVED 🤦🏻‍♂️ from the rolex factory - various version of the flat dials can be found with dial feet and some not - this would allow me to fit the dial perfectly with perfect orientation and perfect alignment and ? Perfect height and match to the hands with its gold railroad tracks - slap me silly and call me Susan but the second this one dropped in part of me dropped OUT 🤷‍♀️😲🤦🏻‍♂️🤡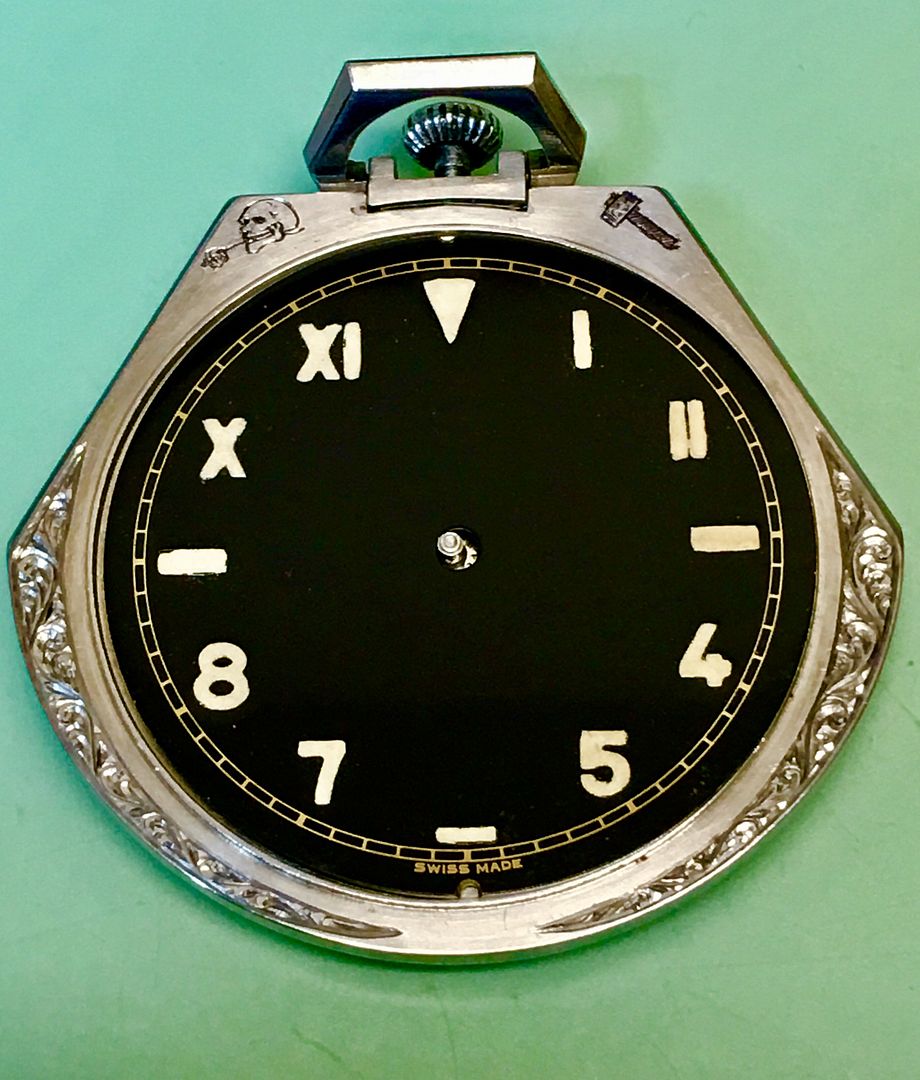 Brother she is drop dead sexy and a perfect fit for the Hands >>>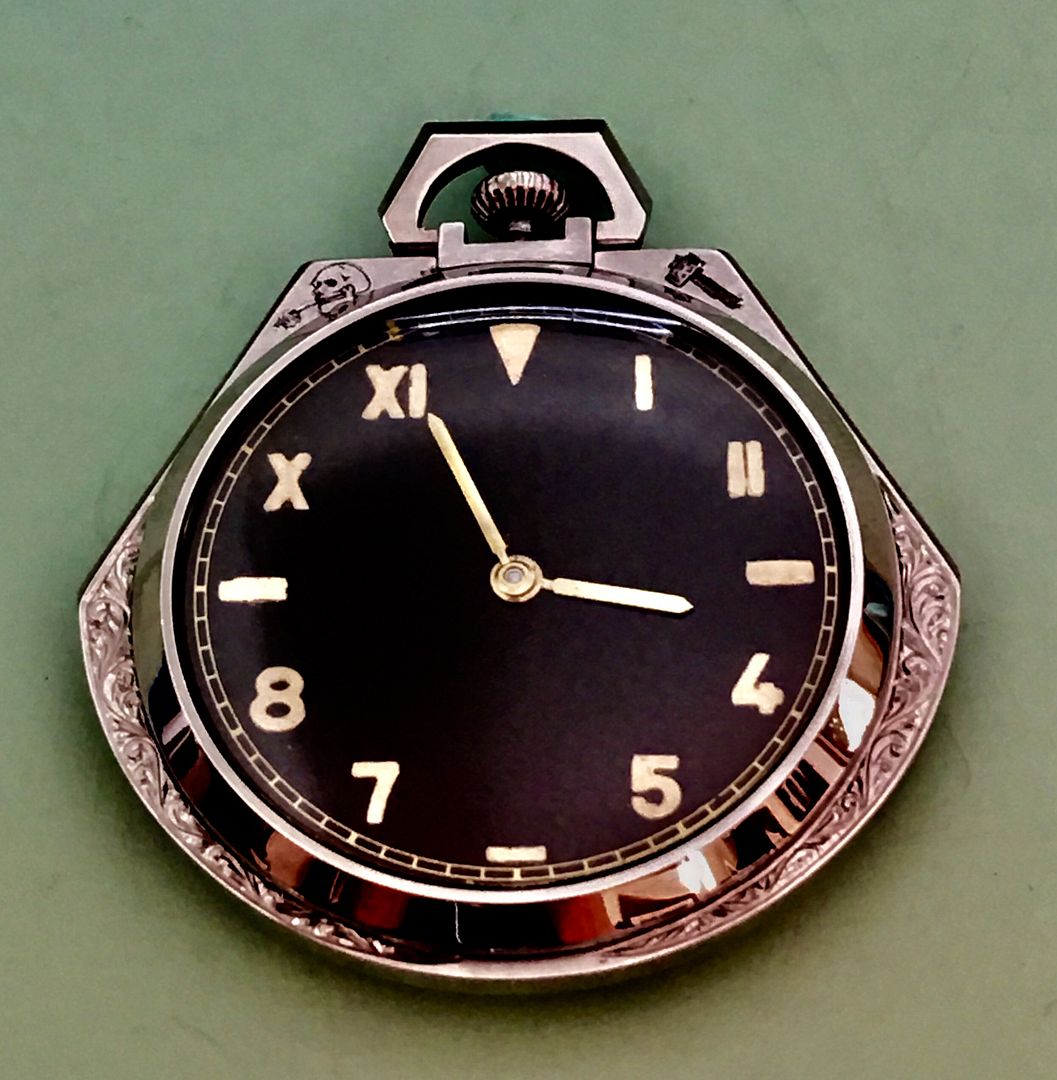 Wow - that dial after all the years - still most beautiful hey ? >>>




What's left ?

Open it all up and movement OUT

The final timing tests and regulation -
Fit dial pending which way we go -
Install hour hand wheel , dial spacer and secure how ? If no dial easy -
Secure dial selected -
Select final Crown (so lost on this one hey) -
Cut down stem to fit crown & case install into crown -
(Maybe I'll remove the structure from the crown guard and make a V to allow the original crown to be used)
Final polish and clean of all finger prints -

PLUS ? >> EVERYTHING else I forgot 🤷‍♀️🤦🏻‍♂️♿️

OK M8's which way do we go ??

Your call ???





.




.


From my "Heart of Hearts", for any Help, Support or Simply "Spreading" the WORD ..........

!!!!!!!! Thank You So MUCH !!!!!!!!

http://hammer.swda.org.au/


PLEASE PLEASE PLEASE LEND A HAND ANYWAY YOU CAN


"If I can encourage one person with a disability to be active and live well, and if I can tell them about a product or service that will help them achieve that, then thats a great day for me".


So much MORE than just a Watch


What Watch ,, it's the M8TES behind my brand that I LOVE ,, the Watch is just the GPS


A decade on ,, I COPY it now ,, More than EVER b4 >> it's a PANERAI behind every Panerai is a PANERISTI


And dat , SIMPLY blows me away ,, U Bet....................... BBQ Drew RIP

Feel the Passion ,, Respect the DNA ,, Cheers Beers ,,, Hoo Roo Hammer