With Mary Anne and Ginger. That damned Gilligan.
Two Watches:
My Patek 5980
My Panerai PAM217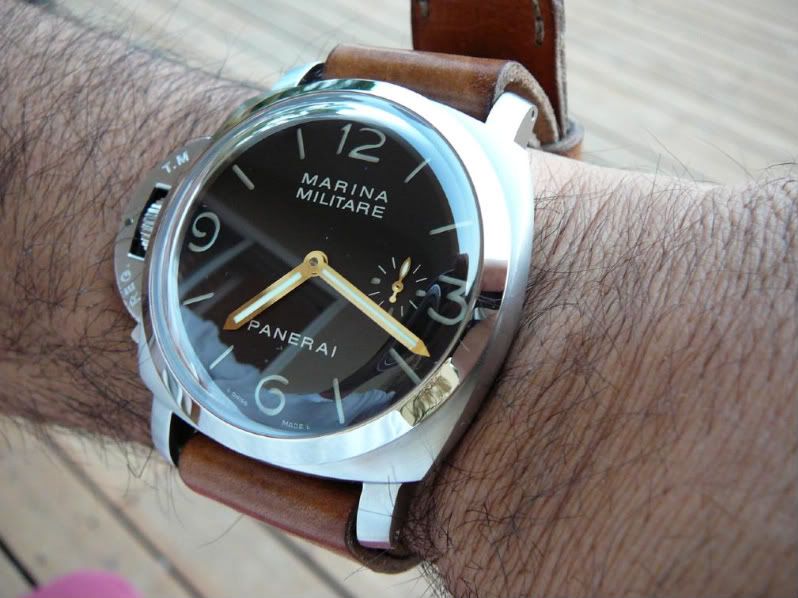 Two Songs:
Creep by RadioHead
Fisherman's Blue from one of my favorites albums by The Waterboys
One Movie: anything touched or directed by Martin Scorsese -
The Last Temptation of Christ would be my choice.
Its a faithful adaptation, a great cast and score,
of one my favorite novels by Nikos Kazantzakis
One Book:
"When a true genius appears in the world,
you may know him by this sign, that the dunces are
all in confederacy against him."
With out a doubt John Kennedy Toole's A Confederacy of Dunces.
I can pick up this book at any chapter and start reading.
Ignatius J. Reilly is one of my favorite fictional literary characters
next to John Irving's Owen Meany.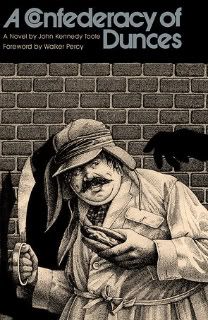 One Photo:
I had been carrying Aneta's engagement ring in my pocket
for about three months waiting for the right moment to pop
the question. Every time the moment came close Aneta would
invariably do or say something to irk me. Finally in Śnieżka,
which is the highest mountain range, (1602m above the sea level)
at the Polish-Czech border, I popped the question. I knew she'd be
too tired from the trek up to blow it. I had decided about 15 minutes
before this photo was taken and I forntunate enough to have Aneta's
friend capture the "right" moment.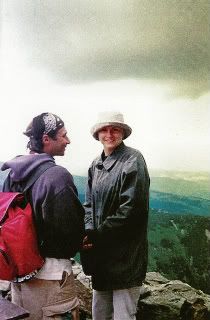 One Meal:
An asado of skirt steak grilled on the parajilla,
a tomato salad, papas fritas well done and a bottle of
Malbec (Catena, Punto Final or La Posta) followed up with
an espresso and a chocolate dessert or fruit tart with
homemade vanilla ice-cream.
One Memory:
Our last summer vacation spent with our mother.
The whole family spent eight weeks in Europe, two weeks of
it in at the villa Le Capanne di Sopra in Montefollonico (Montepulciano),
Italy. My aunts came in from Argentina. It was truly a beautiful holiday
and experience. My mother passed six months later on New Year's eve 1999 at
the early age of 54 but left us with a lifetime of memories packed in
that last year.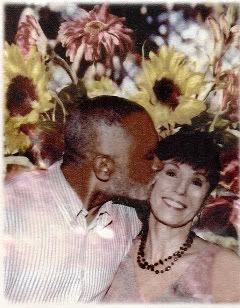 Christina 1998
One Person:
My Wife Aneta ( uh-net-tah ) formerly Aneta Zarcharczuk.
When I met Aneta thirteen years ago she had just emigrated
from Poland. She was ten years less my thirty and could barely
speak English. It has not always been an easy journey but one
I have been blessed to take. Unknowingly, She has been a great teacher.
She is my "best friend with privileges"
Ship sinking: washed ashore, 10 items;
2 watches
2 songs
1 book
1 movies
1 photograph
1 memory
1 meal
1 person
Rules: Just post your name underneath. Prepare your script. Do not post it. I will randomly pick someone.
Sunday evening at 9pm Chicago time I will announce the person. You post your script on Monday with all the blanks filled in. From any replies, you then pick out of personal choice who you would like to read about. Your choice. Then, keep the ball rolling . The recipient picks. One a week, every Monday. Lets see whats in your mind.
Thanks for playing guys
Previous weeks....
1. Paddy
2. MuRph
3. covac
4. RIDE
5. Lars
6. Issing-San (Martin)
7. Patrick™@Belgium
8. Marc (Cap)
9. Diego

Cheers,
Diego
Studio City, CA
Refresh, refresh, refresh........