DID : Ship sinking, washed ashore 10 items:

2 watches
2 songs
1 book
1 movie
1 photograph
1 memory
1 meal
1 person<?xml:namespace prefix = o ns = "urn:schemas-microsoft-com:office:office" />
So I got a called to go sailing for the weekend .
and the gang gathered as early as 4am in the morning
from all corners of the city
so off we went...
Going into the 3rd hour, I noticed that my sails were not functioning too well and I have been sailing off tangent to the others...
With the skies were getting darker by the minute and too bad I left the PAM191 and PAM252 at home, I couldnt make way so, always remember, never leave home on an expedition without one..
Thankfully, I bumped into these people who apparently were racing each other for a trophy the Monsoon Cup and then the skies cleared up abit... and all of them were sporting MMs
incidently..
Finally, I was rescued before pitch darkness and made way up north to a nice exotic resort in Thailand, my second home
I docked safely before night fall and had the place all to myself
way too unbelievable... lol!
Some shots the early next morning
ok, with the exception of these beautiful ladies...
2 watches: and this is really a tough decision, honestly! So, from all of these...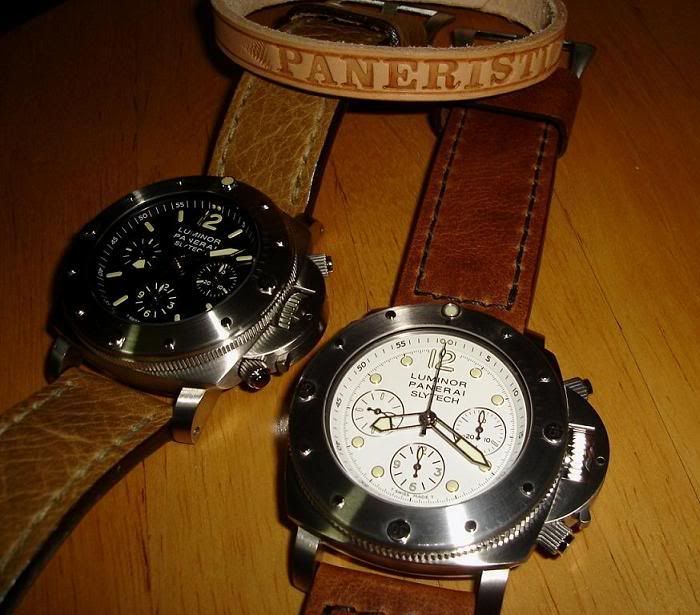 I still would have to go for these + the band from the greatest watch forum community in the world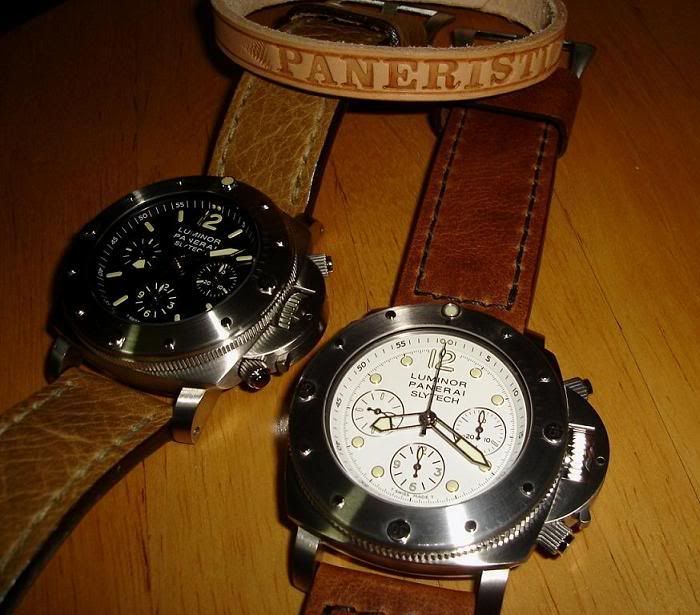 2 songs:
BON JOVI - Thank you for loving me
WESTLIFE - Flying without wings
1 book: the ONE that helps me keep my sanity in check
1 movie: oh yeah baby! This one for sure after watching the cartoons for years, finally optimus prime looks so much better with the steel shiny armor
1 photograph: The first photograph I took from my camera phone while I was at a working event it was love at first sight
2 years later, in 2006, we got married and she became my wife... talk about persistance... lol!
1 memory: Dates back to 1983 when my Dad bought me my first watch, a Casio calculator. And how subsequently, I scored As for many years in maths.
1 meal: Nasi-lemak, my local favourite coconut flavoured rice dish with chicken, beef and many extras that explains the weight! Lol!
1 person: My wife. Thank you, for always being there for me. and yes, OK, no more watches for the year. Lol!
Thank you for making it this far
Now you know a little bit more about me
Hagwe m8s,
ed
=========================================================================================== 
How to be next on the DID?

Just post your name underneath. Prepare your script. Do not post it. I will randomly pick someone.

Sunday I will announce the person. You will post your script on Monday with all the blanks filled in. From any replies, you then pick out of personal choice who you would like to read about. Your choice. Then, keep the ball rolling . The recipient picks. One a week, every Monday. Lets see whats in your mind.

SLYtech Risti