My D.I.D. post. Well guys, my Greek friend from UK Kostas wrote me. Hi Buddy, you have been summon. After years of enjoyment from these D.I.D. posts, its my time to contribute so please hang on!
Rules are simple washed ashore, 10 items:
2 watches
2 songs
1 book
1 Movie
1 photograph
1 Memory
1 Meal
1 Person
Rules for responders: Just post your name underneath. Prepare your script. Do not post it. I will pick someone to post on the following Monday.
Here goes.
Well I was sitting at the office in Copenhagen, Danishland. Keep in mind that Denmark is on the northern hemisphere, hence cold these days. Just as I was getting ready to get my daily dose of Paneristi my phone rang showing this pic in the display with Kristian Haagen written over the top:
The conversation went as follows:
MB: Hi Buddy, you freezing too huh? So much for summertime in Denmark!
KH:Hi dude, No actually Im in Geneva heading down for some classic yacht sailing in Italy. You know sunshine, blue skies, clear water and cold wine
MB: Not bad, seems like any given week these days wanna swap work for a few weeks :D
KH: Why dont you come join. I know you like the boats. I know you like the wine and I know you like the watches.
MB: Thanks Brotha Ill get right on packing my stuff.
This is one of the benefits of the D.I.D. SCHHWUUUUUUPP! And Im in Italy!
With Kristian the boat was waiting. We decided to take a nightcap and it ended like this:
Teenagers.
Another good thing about the D.I.D. is no hangovers! We jumped on board of the boat and set out to sea.
With the sun setting (let me take this moment and remove all homosexual references) it was time for some more wine. This Hofsätter Gewurztraminer was especially good:
Suddently I spotted a tidalwave rising in the horizon.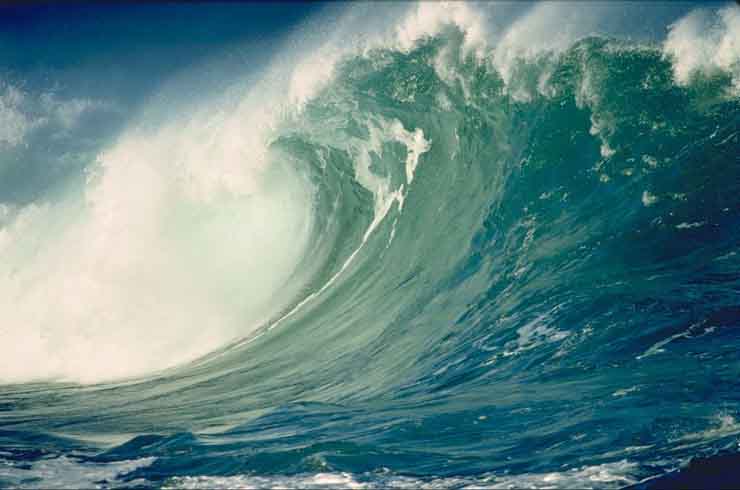 This could be good and bad! As a cup half full kinda guy, I brought my surfboard and figured to get most out of it. Luckily I even had my Tow In board:
SURFS UPPPPP. Aloha and Mahalo Greg & Bernie
and crash:
After a severe punishment I washed ashore here.
Two wrists equals two watchs:
My first memory of watch passion was a kid. Probably about 10 years old. I noticed my uncles watch cool looking. It had a bezel that could turn, two time zones, bracelet in steel. Not long after I noticed the watch James Bond wore in Live and Let Die and not long after that, I found myself pressing my nose flat against the Rolex AD looking of a Submariner and a window display of a diver! I was 10 and had no clue what Rolex was, but I knew that this was a COOL watch. Ten years wiser I got my first real watch, a Rolex! Therefore one of my wrists has a Rolex and one of my favorite ones: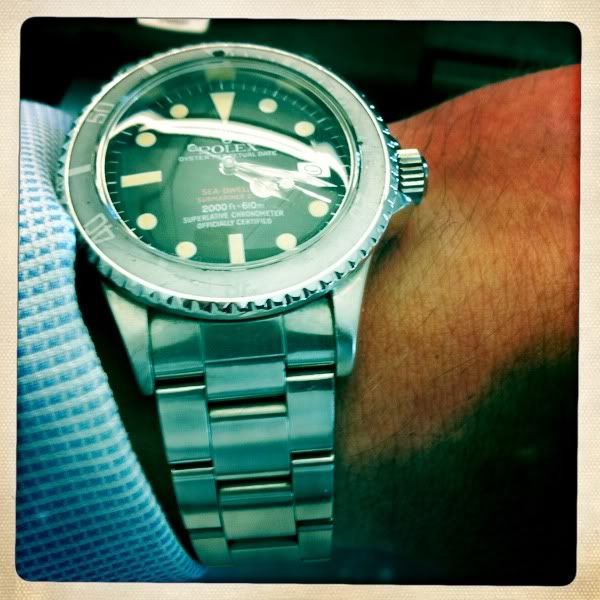 As an avid watch afficinado I soon discovered Panerai a bright star on my watch sky. In 2002 I bought my first Panerai. A Lumi I loved. Really liked the look, the fat numbers, the crown guard, the whole history of the brand, the straps and much more. Over the years my passion has grown both in relation to this forum and to the watches. In this forum, I have seen strangers create bonds across geography, culture, religion, skin color etc. which is just as rare as it is appreciative and beautiful. A personal very proud moment was when I got my grail watch THE logo the fantastic Pre-V 201/A, which just happens to be on my other wrist.
2 songs
I love music and my iPod is full of Jazz, HipHop, Electro, Rock, Dub, Indie, electro clash, Brit pop, UK rock etc. Unfortunately my iPod suffered a bit form the wipe out and only two songs still plays. Luckily its two of my favorite songs.
Another TOP song is Sympathy for the Devil. The Stones ROCK, but so do G N R hence this version of a way cool track:
1 Book
I dont read allot less than I would like too. However, I always bring a good book. Lately over the free mason, crusader and grail theme. With just a few degree change to my trajectory, I could just as easily have ended up as a modern version of Indiana Jones (I wish) I love history and the exploratory nature of this.
1 Movie
I have been to Africa many times and travel to Cape Town about one or two times a year to surf, have fun and enjoy life. I saw this movie the first time in Cape Town and still love it. Africa is very special to me and I have so much to learn from this people that will keep me grounded in the rat race at home. I have had the privilege to visit a refugee camp for children. I still send items to them and visit whenever I can.
1 photograph
Gitte and Alfred chilling he is 3 weeks old.
1 Memory
The first time we were all alone.
1 Meal
Meal, is that more than one course? YES IT IS!! For my D.I.D. meal, even my last meal I would go with the menu from Restaurant Noma in Copenhagen. They were awarded the best restaurant in the world this year. Nordic food is delicate and light. Venicin, beef, seafood lots of greens and tricks of the molecular gastronomy.
Hey, since this is as D.I.D. I could do with diving for a lobster and cooking it over the fire
1 Person
Non other that my GF, my Gitte and the mother of my son Alfred
Thanks for watching. Following the rules I will pick next in line end of this week.
Your friend from Danishland
Mads
Kindly
Copen'Risti
SoMmaZzatori