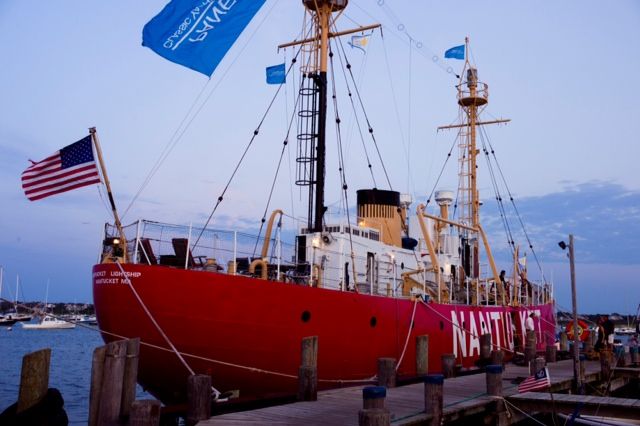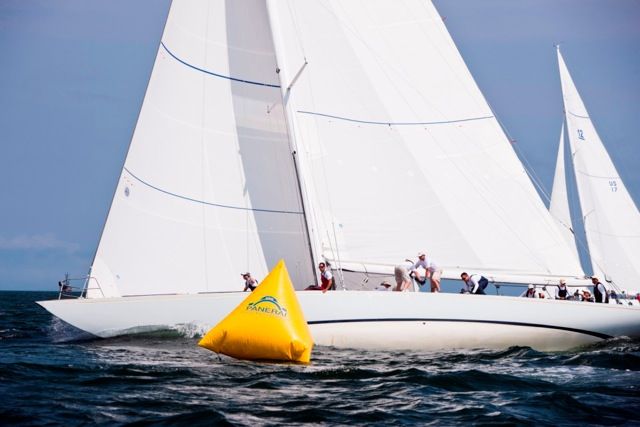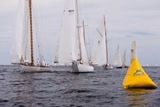 NORTH AMERICAN PANERAI CLASSIC YACHTS CHALLENGE
TO CELEBRATE THE 40TH ANNIVERSARY OF THE NANTUCKET OPERA HOUSE CUP
Panerai charters Nantucket Lightship to shine a spotlight on classic boats and welcome participants to the Opera House Cup
Sailing Heals continues its partnership with Nantucket Cottage Hospital, Offering Patient and Caregiver Sails
New York, NY Officine Panerai is thrilled to announce the eighth consecutive Panerai Classic Yachts Challenge Opera House Cup regatta taking place in Nantucket, MA, August 17th-20th, 2012. Celebrating its 40th anniversary this year, the Opera House Cup is an integral regatta in the renowned circuit. For this monumental year, along with the races, many events and activities will be taking place to commemorate the 40 years of sailing excellence in Nantucket.
Nantuckets Opera House Cup, the pinnacle of American classic wooden boat regattas, is the second leg of the North American Circuit of the Panerai Classic Yachts Challenge, following the Corinthian Classic Yacht Regatta (August 10th 12th, Marblehead, MA) and preceding the Museum of Yachting Classic Yacht Regatta (August 31st -September 2nd, Newport, RI). The legendary Opera House Cup is coordinated by Nantucket Community Sailing, a non-profit group dedicated to engaging people of all ages in the joys of sailing. The regatta takes its name from the eponymous restaurant and bar whose patrons and owner had the idea 40 years ago of organizing a regatta dedicated specifically for wooden sail boats. Every year, the regatta attracts some of the finest classic sailboats in the country, and some from afar, and this year will be even more exceptional with sailors and non-sailors alike coming from near and far to celebrate this significant milestone. The overall winner of the Opera House Cup will be awarded a coveted Panerai timepiece at the OHC awards ceremony on Sunday afternoon, with the overall North American circuit winner taking home the Panerai Classic Yachts Challenge North American Circuit trophy an elegant sculpture of a classic sailboat at the culminating awards ceremony in Newport, RI.
EILEAN Exhibition
As every sailor knows, behind the scenes of every regatta are tried-and-true stories of the passionate restoration of classic boats. To celebrate the art of classic boat restoration, for each regatta in the circuit, Panerai has planned a photo exhibition and video featuring Panerais restoration of the 1936 Fife ketch, EILEAN, which will be on display near the Panerai Hospitality Lounge at the Nantucket Yacht Club. EILEAN, found in disrepair in 2006 by Panerai CEO Angelo Bonati, was restored by Officine Panerai in Italy to her previous glory and, as a testament to her strength and provenance, successfully raced in this years Antigua Classic Yacht Regatta. Community sailing enthusiasts will have opportunities to view this photo exhibition at certain times during the regatta weekend.
Nantucket Lightship
Again this year during Nantucket Race Week, the Nantucket Lightship will return to her dedicated mooring off Brant Point under the patronage of Officine Panerai, hoisting PCYC flags and banners and lighting up the evening activities with her masted lanterns. The newly restored rescue vessel was built in 1950 as part of the U.S. Coastguard Lightship fleet. The Nantucket Lightship has always stood offshore resolute regardless of the peril it endured to guide all passing ships to safe haven. It is in this spirit that Nantucket Lightship, bearing Panerai Classic Yachts Challenge battle flags, will greet visitors and participants in the classic yacht regatta to the island.
Sailing Heals
In support of Panerais founding sponsorship of the non-profit organization Sailing Heals as well as the local community hospital, Panerai will sponsor patient and caregiver sails on classic yachts, hosted by both Panerai executives and dedicated Host Captains. A special evening cocktail reception in support of Nantucket Cottage Hospital will be held on the Tall Ship, Pride of Baltimore II, Thursday, August 16th to celebrate the islands dedicated caregivers and to call attention to the healing power of the sea. Sailing Heals mission, as per the vision of Panerai, is to provide unique sailing and boating experiences to individuals, families, caregivers and staff who may benefit from a congenial, relaxing day on the water.
Cappuccino with the Captains
Again this year, Panerai will host morning meet and greets for local sailing aficionados, affectionately named Cappuccino with the Captains, allowing community residents in a chance to mingle with the captains and crew of the participating classic yachts before each of the PCYC races. These intimate morning coffee sessions held on Saturday and Sunday mornings will offer yachting enthusiasts the opportunity to speak to the captains and crew about their dedication to vintage/classic yachts before they board their vessels and focus on winning the cherished Panerai Classic Yachts Challenge North American Circuit trophy.
Conceived as a supplier of military diving instruments for the Italian Navy, Officine Panerai has been immersed in the sailing world since its beginning, and the brands inherent connection with the sea is celebrated each year with its annual and worldwide sponsorship of the PCYC. The common values of craftsmanship, passion, rarity and ingenuity between the hand-crafted timepiece and the often-painstakingly restored classic yacht only strengthen the natural partnership between Panerai and classic yachting.
For more information, visit www.panerai.com or call 1-877-PANERAI.
For more information about the Panerai Classic Yachts Challenge, visit www.paneraiclassicyachtschallenge.com.
About Officine Panerai
Founded in Florence in 1860 as a workshop, shop and school of watch-making, for many decades Officine Panerai supplied the Italian Navy in general, and its specialist diving corps in particular, with precision instruments. The designs developed by Panerai in that time, including the Luminor and Radiomir, were covered by the Military Secrets Act for many years and were launched on the international market only after the brand was acquired by the Richemont Group in 1997. Today Officine Panerai develops and crafts its movements and watches at its Neuchâtel manufacture. The latter are a seamless melding of Italian design flair and history with Swiss horological expertise. Panerai watches are sold across the world through an exclusive network of distributors and Panerai boutiques.
For more information, visit www.panerai.com or call 1-877-PANERAI.
About the Panerai Classic Yachts Challenge
In honor of its historic links to the sea, Officine Panerai has promoted classic sailing culture for many years through its sponsorship of the Panerai Classic Yachts Challenge, the leading international circuit for these vintage craft. In 2007, the company also acquired and restored the Bermudan ketch Eilean. Built in 1936 by the legendary Fife yard at Fairlie in Scotland, she is now the brands ambassador at vintage and classic boat rallies and regattas.
For more information about the Panerai Classic Yachts Challenge, visit www.paneraiclassicyachtschallenge.com. For more information on Eilean, visit www.eilean.it.
About Sailing Heals
Sailing Heals is a newly founded, Massachusetts-based 501(c)(3) organization which offers enjoyable sailing experiences to VIP patient guests, their caregivers and staff who would benefit most from a highly memorable and healing day on the water. With the support of sponsors and volunteer Host Captains, Sailing Heals' number one mission is to provide people in need with an "escape for a spirit-lifting day at sea." For more information, please visit www.sailingheals.org.
About Nantucket Community Sailing
Nantucket Community Sailings mission is to engage people of all ages in the joys of sailing, offering access to Nantuckets youth and teacing every participant enduring life and leadership skills, with a deep respect for the environment. Now in its 16th year, NCS provides sailing opportunities for approximately 2,000 children and adults each year with a fleet of 150 boats. The non-profit organization was recently recognized as the 2010 Outstanding Community Sailing Program in the US, by the US Sailing National Sailing Program earlier this year.
For more information visit www.nantucketsailing.com.