STRAP #1: KEV AMMO WITH SEWN IN AWESOME BUCKLE - 150/87mm in length and 24mm at the lugs (no shrinkage)
...TONS OF GREAT PATINA and coloring....SUPER SOFT YET THICK....also, this strap isn't as light as the sunlight makes it look...nice dark tan with tones of darker shades in there...amazing!
PRICED AT $280 OBO SHIPPED IN CONUS SINCE THIS IS SUCH A FINE SPECIMEN!
[IMG]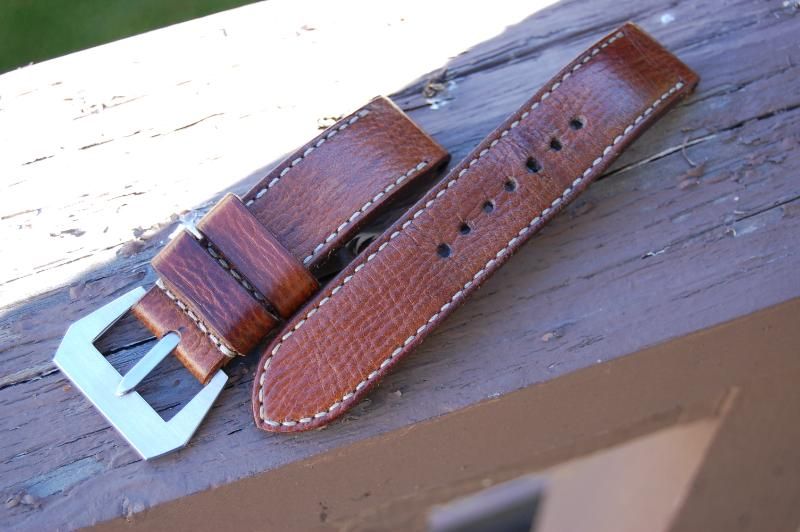 [/IMG]
[IMG]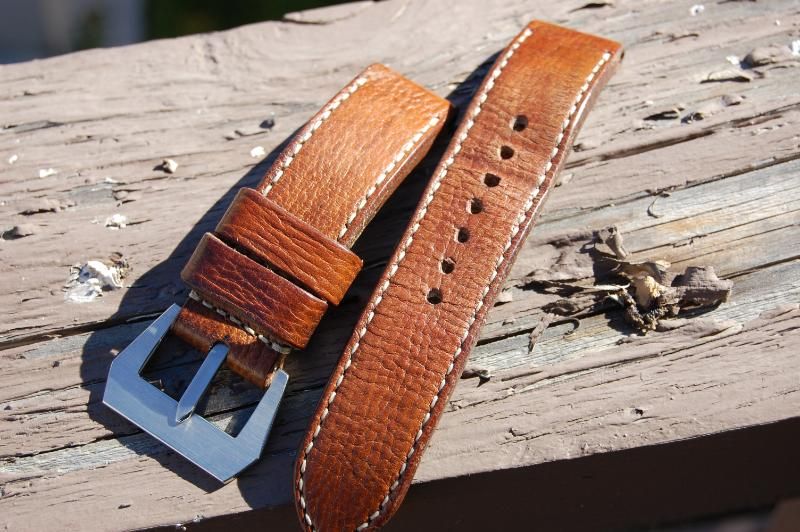 [/IMG]
[IMG]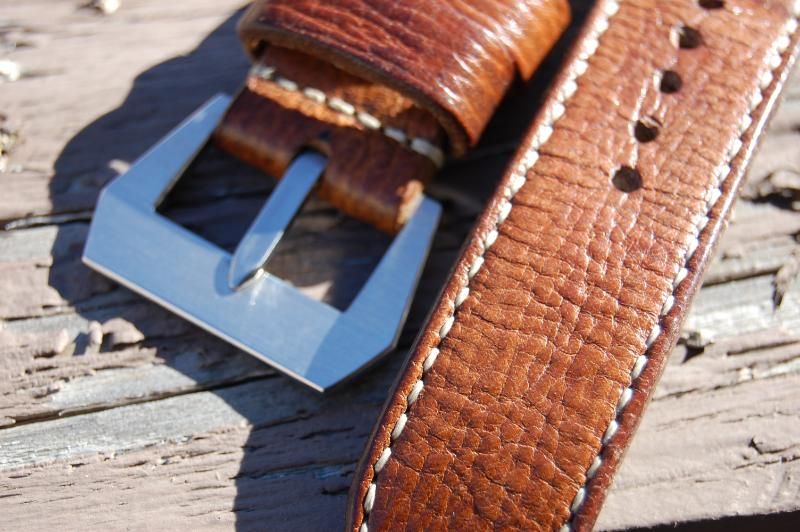 [/IMG]
[IMG]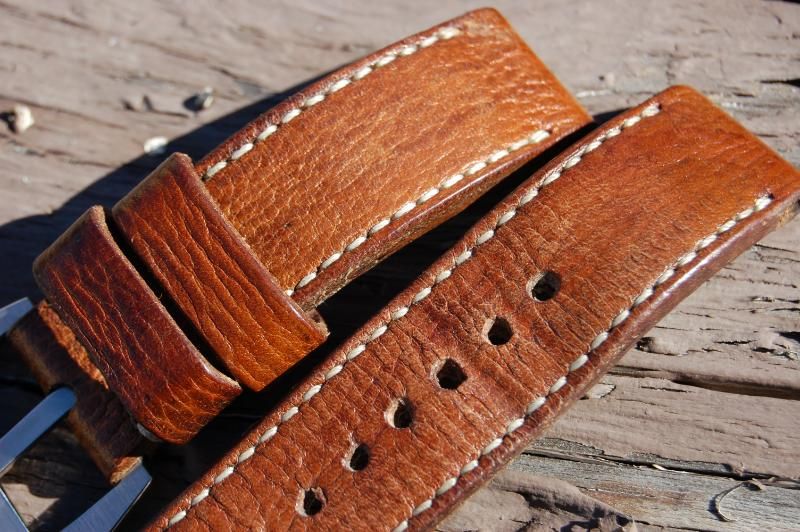 [/IMG]
[IMG]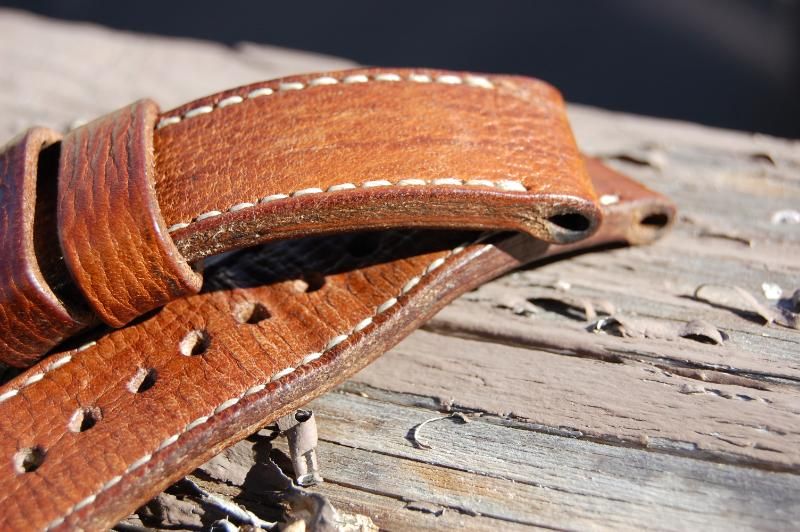 [/IMG]
STRAP #2: MAD DOG SWISS STAMPED CUSTOM MADE AMMO - 145/95mm and 24mm - No buckle included but it looks sick with the damascus buckle! - $90 SHIPPED IN CONUS!
[IMG]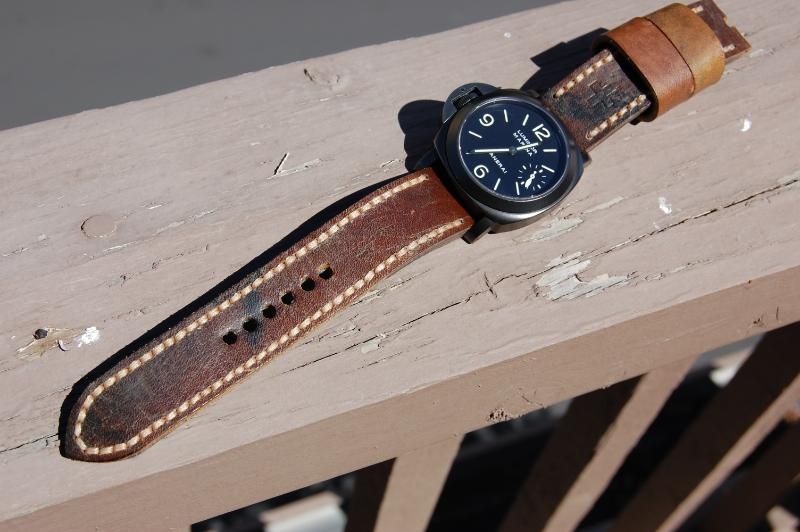 [/IMG]
STRAP #3: CUSTOM MADE SANDAVE BASEBALL STRAP - 145/85mm and 25m/24mm width for a snug fit - STRAP ONLY - BUCKLE SHOWN IS NOT INCLUDED IN PRICE BUT IS AVAILABLE FOR SALE BELOW -
PRICE: $100 SHIPPED IN CONUS OBO
I had David make this strap custom for me - he made me two straps so I'm selling one off....strap is awesome! Nice and thick at 5m but BUTTERY soft and TONS of character since I picked out an amazing glove...this strap looks great on a DLC/PVD watch!
[IMG]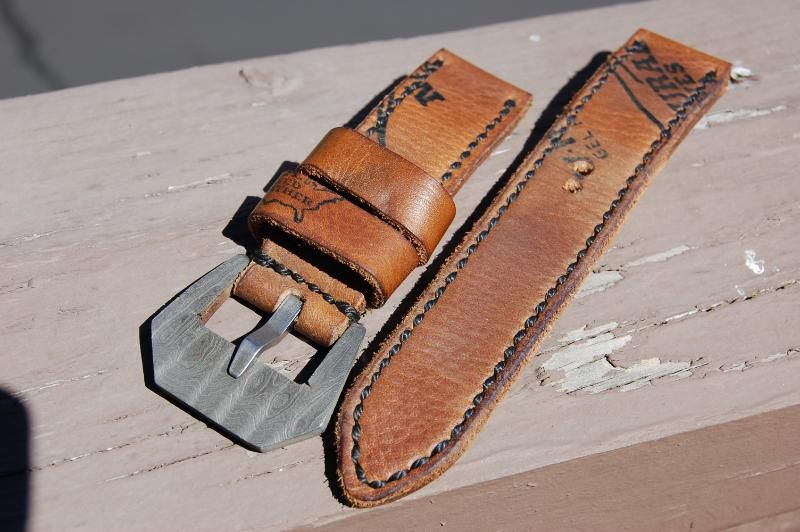 [/IMG]
[IMG]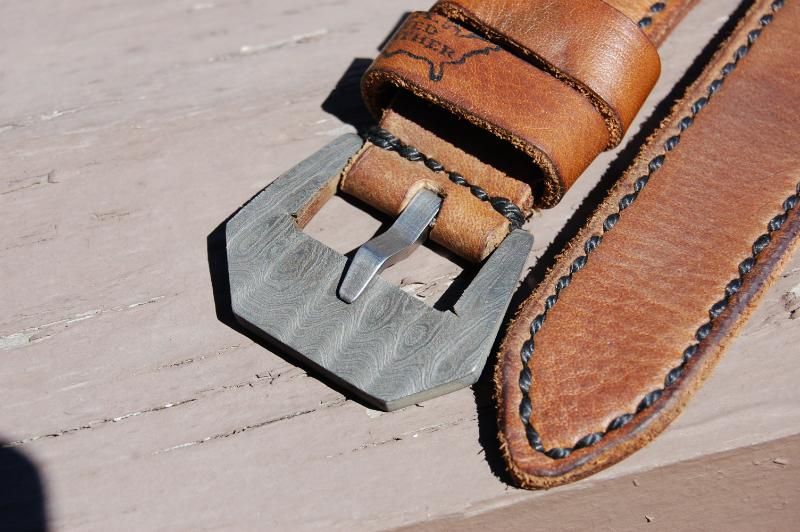 [/IMG]
[IMG]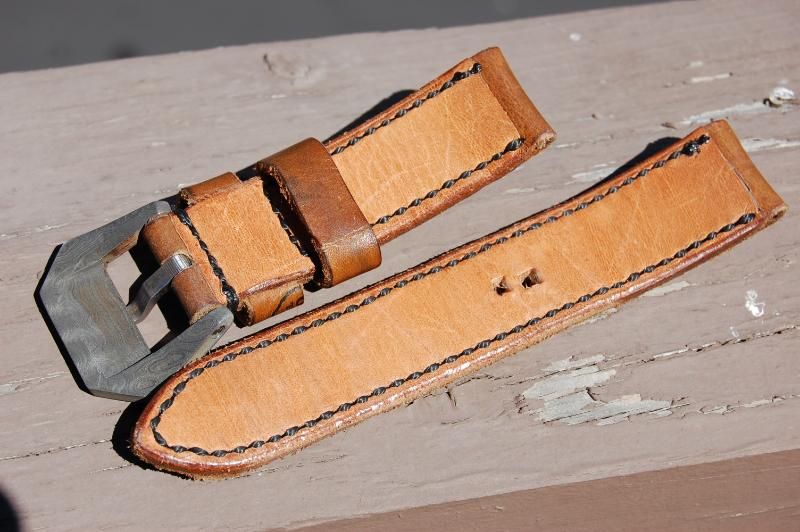 [/IMG]
[IMG]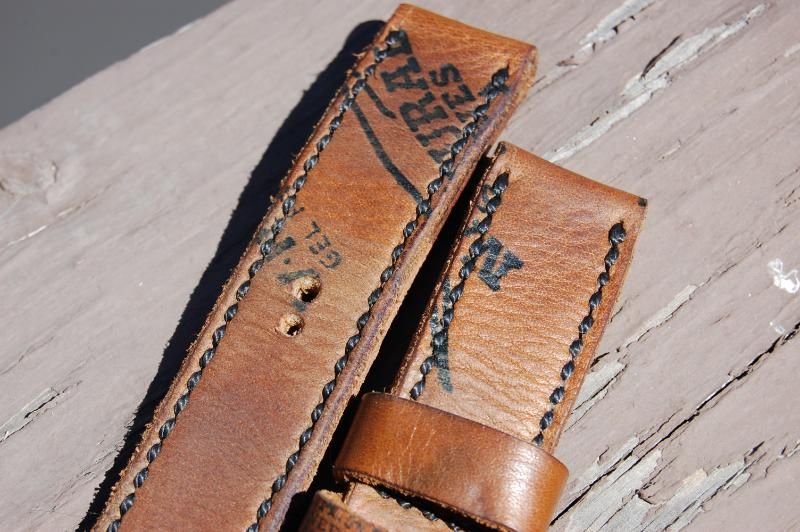 [/IMG]
[IMG]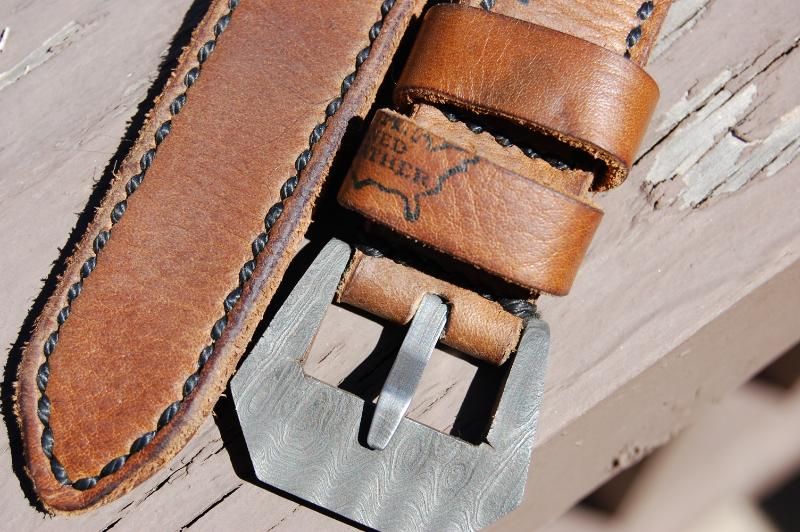 [/IMG]
DAMASCUS BUCKLE AVAILABLE - PRICED TO SELL AT $110 SHIPPED IN CONUS!!!! AMAZING WORK! - 24mm
[IMG]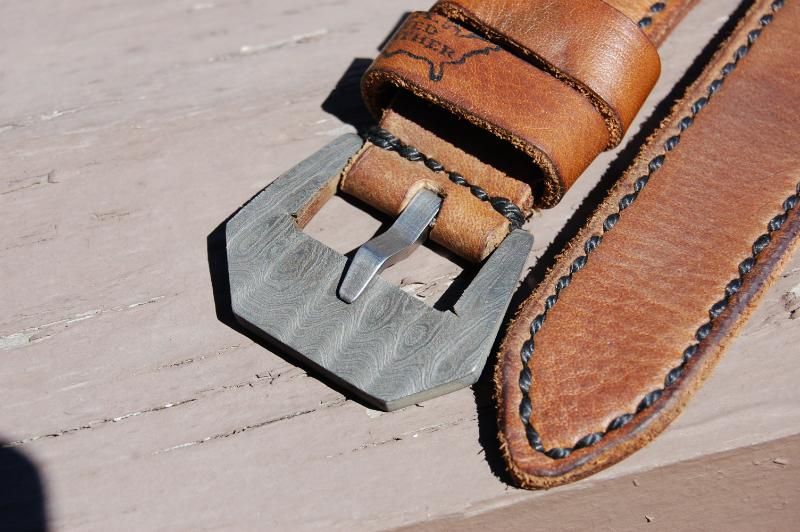 [/IMG]
[IMG]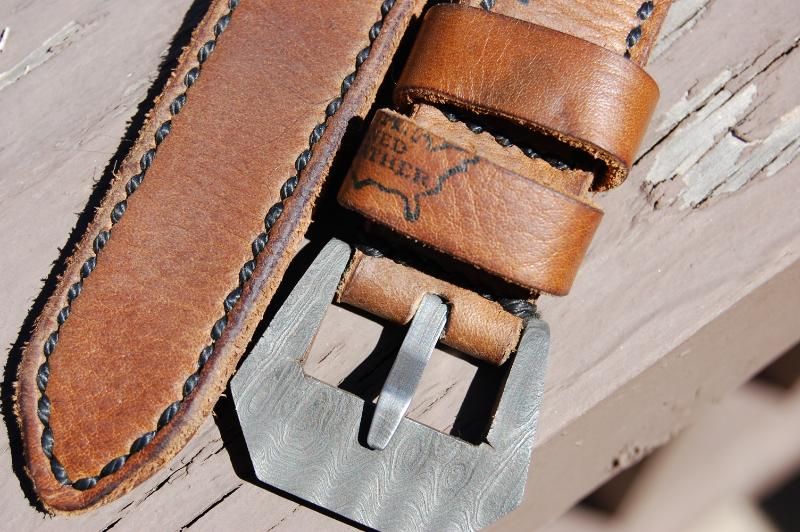 [/IMG]