Hey All,
Here are some nice, inexpensive straps that I have picked up over the years...they are all 24mm at the lug.
1) Double Stitched Brietling style strap by The Watch Price 24mm x 24mm 115/75....$45 Shipped
2) Antiqued Tan Calf (poor man's assolutamente) 24mm x 22 mm 115/75....$40 Shipped
3) Panatime "Rouille" Strap 24mm x 24mm 115/80....$35 shipped
4) Black Calf Nato with Polished Hardwear 24mm....$35 shipped
Please email me with any questions!!
****These prices are shipped USA only...if you are outside the US I will add actual postage****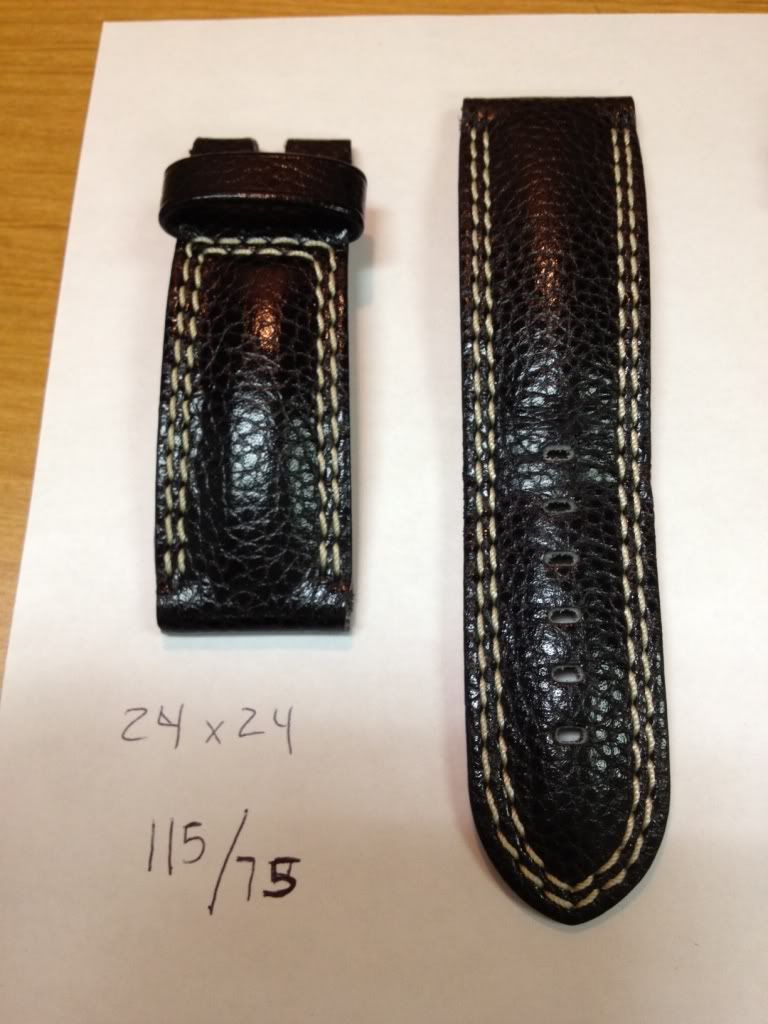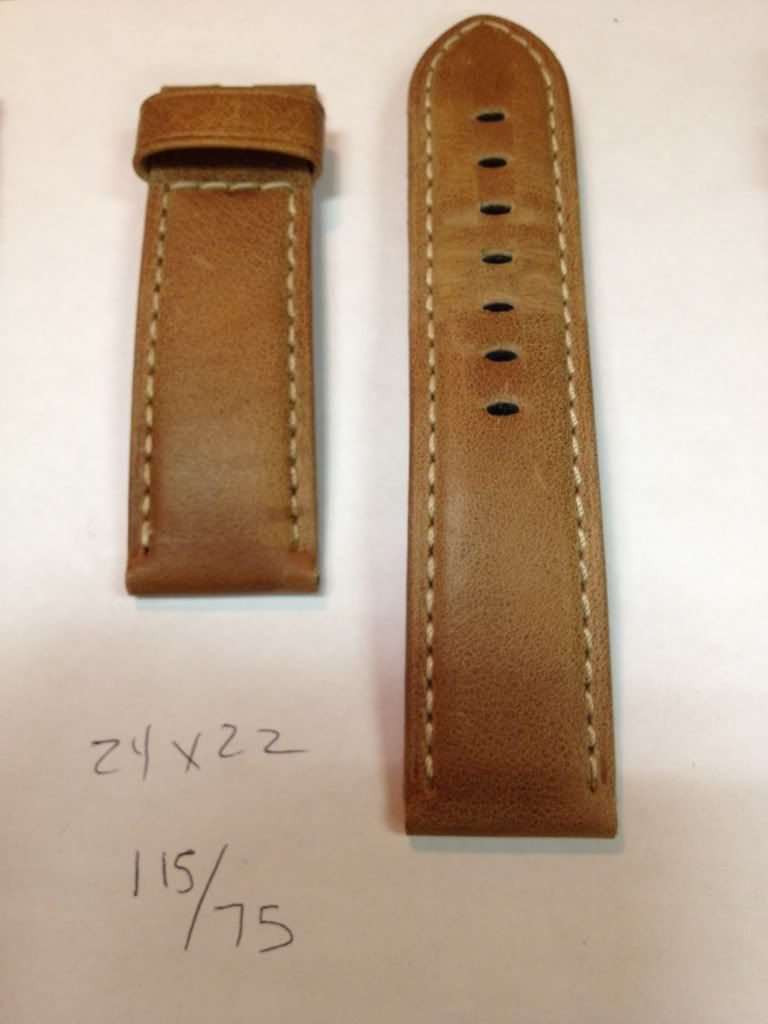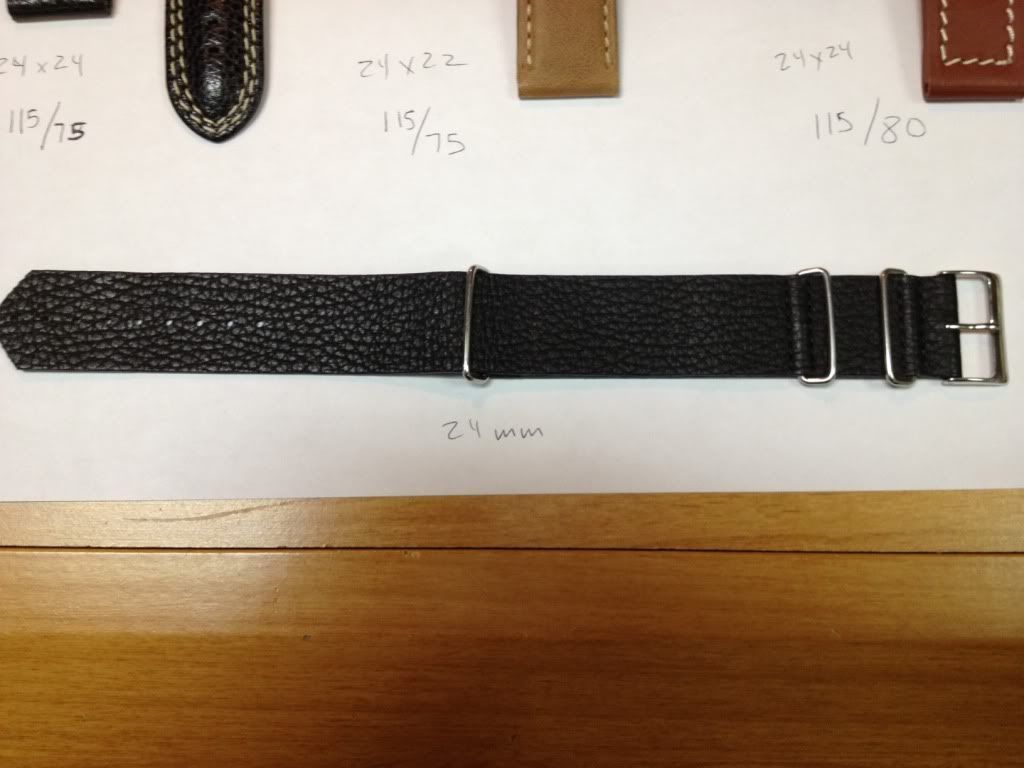 mike2zero
Portland, Oregon