The infamous Ciampi olive/khaki sharky was a special order in 24/24 80/125 with contrast dark ecru/tan stitch ...A real beauty!!!
Two sliding keepers, worn only a few times. One special strap.
$275 USD
Paypal'd and shipped just about anywhere is this wonderful world.
Paypal address: skrawse@aol.com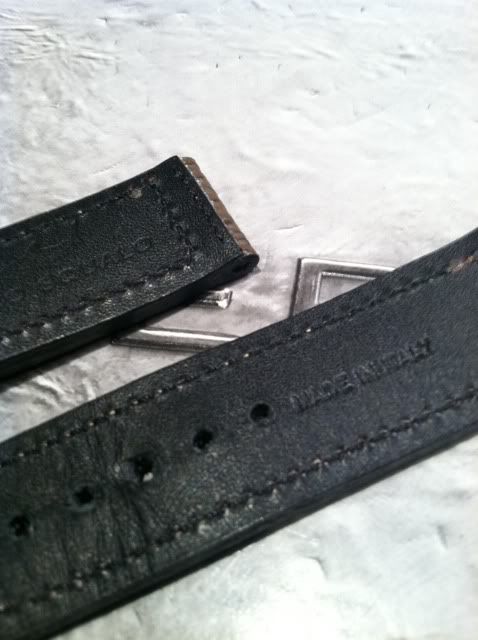 Thanks for looking,
Steve
"Life's an adventure, you might as well wear a Panerai"
Steve (steveroadking)
Richardson Hwy, Valdez, Alaska-- The Brooks Range via Dalton Hwy Alaska--Prudhoe Bay/Deadhorse Arctic Ocean Alaska--Dawson Cr, Mile Marker '0' Alaska Canadian Hwy Alberta Canada--Yukon Territory, Al Can Highway--Crossing the Yukon River via The George Black Ferry from Dawson City--Poker Creek, population 2, furthest northern border crossing in Alaska. The Forty Mile River Region/Top Of The World Highway