i have only 1 24 mm watch and want to give these a chance to be worn by someone who will put them to good use.
1. Oem JV Gator 24/22, 115/75 Tang. It's a very nice strap and the scales aren't as defined as some. I didn't wear it much and was bought for my 112. Deserves to go to someone who will wear and get it the patina it deserves.
150.00 delivered CONUS or BRO
2. Micah very nice highly textured peanut brown colored strap. 24mm sewn-in buckle 140/95 24mm. It didn't get much wear and has a lot of life left does have the two hole creases and is a very soft textured step, not a hard finish at
all 90.00 delivered CONUS or BRO
3. GSD 155/85 24mm with the Brrushed GSD buckle. Pretty nice and has a military type hard finish. Greg sold it to me as is and was a sale strap as I remember. It has the spot that a lot of military vintage pouches do. Kind of stands out, but he called my attention to it and I think I gave a 125,00 for it maybe a little more. I wore it off and on maybe 4 or 5 times. It's a nice strap and has plenty of like left . The buckle alone is worth 1/2 of what I want for it. 60.00
delivered CONUS or BRO
4. Simona 130/80 with Simona Buckle and Simona leather pouch( very nice burgundy calf pouch) 24mm Gator strap. Natural color or sand strap in decent shape and lot of wear left. I bought it on this board and I personally only wore it a couple of times. I liked it just too many ammo straps as options. I'd like 90.00 delivered in CONUS or BRO
[IMG]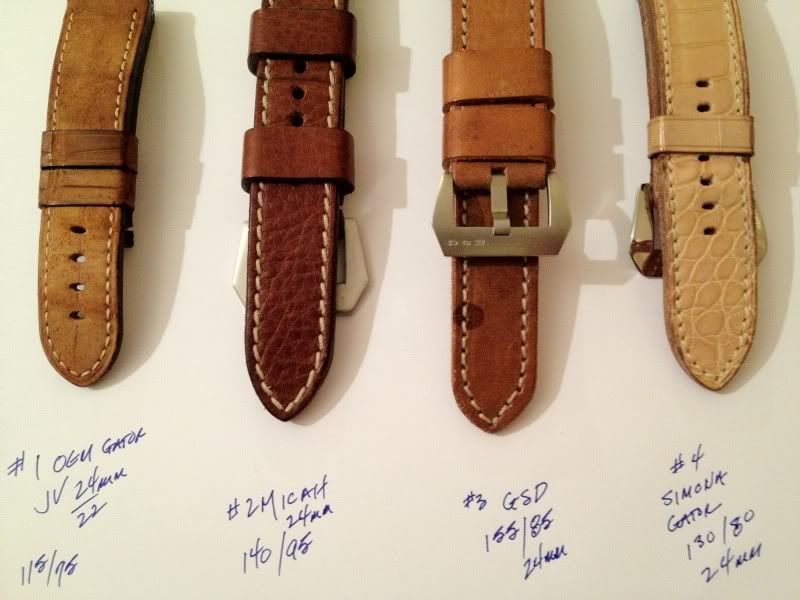 [/IMG]
1 and 2
[IMG]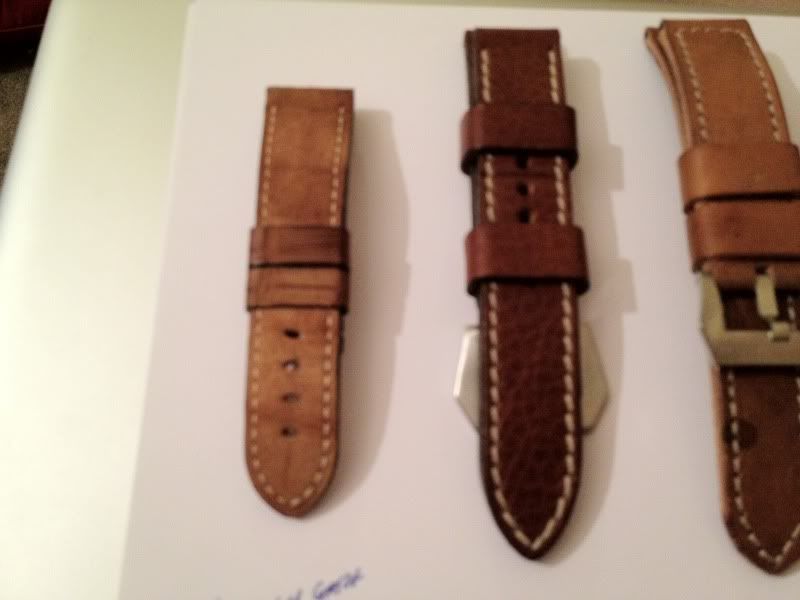 [/IMG]
[IMG]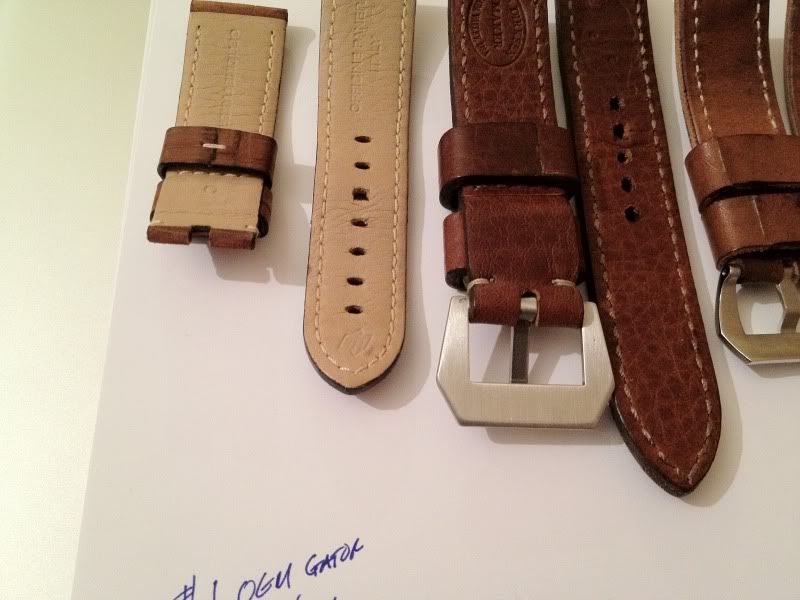 [/IMG]
3 and 4
[IMG]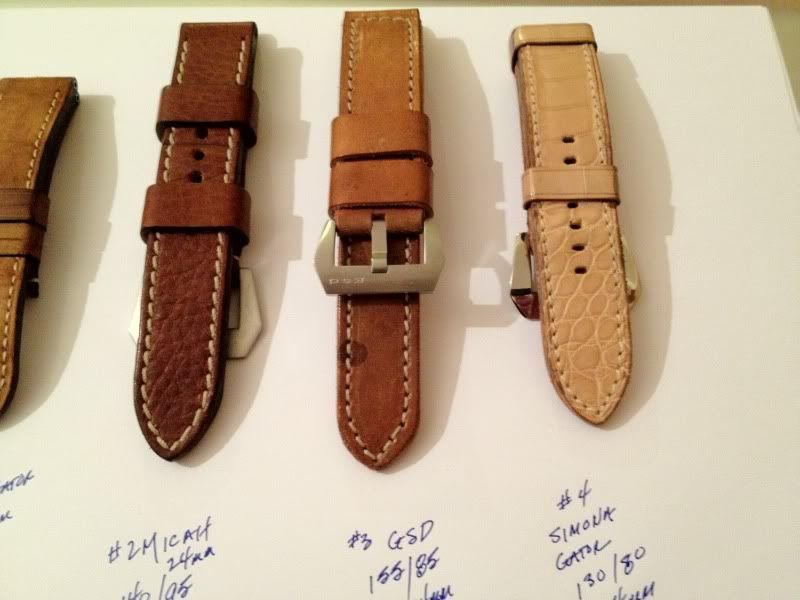 [/IMG]
[IMG]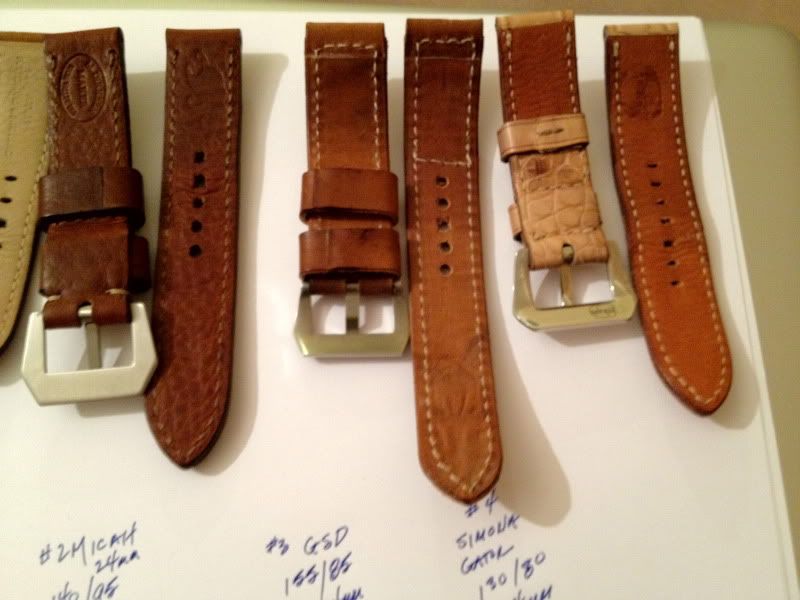 [/IMG]
Paypal bank wire for payment and my paypal is farha1@comcast.net First I'll take it with funds paypaled gets it.
Thanks for looking and best,
Mike