Hello,
I've been going a bit strap crazy lately and need to move out a few straps.
First up for sale is my 24 x 24mm Micah Mauser strap. I'd estimate it at about 85% but it has been handled with care. Length 120/75 and comes with sewn in buckle and tubes.
$100 via paypal (please use as gift) at lbleighton@hotmail.com including shipping in the CONUS. Add $15 for shipping to Europe or please check with me for shipping to other locations.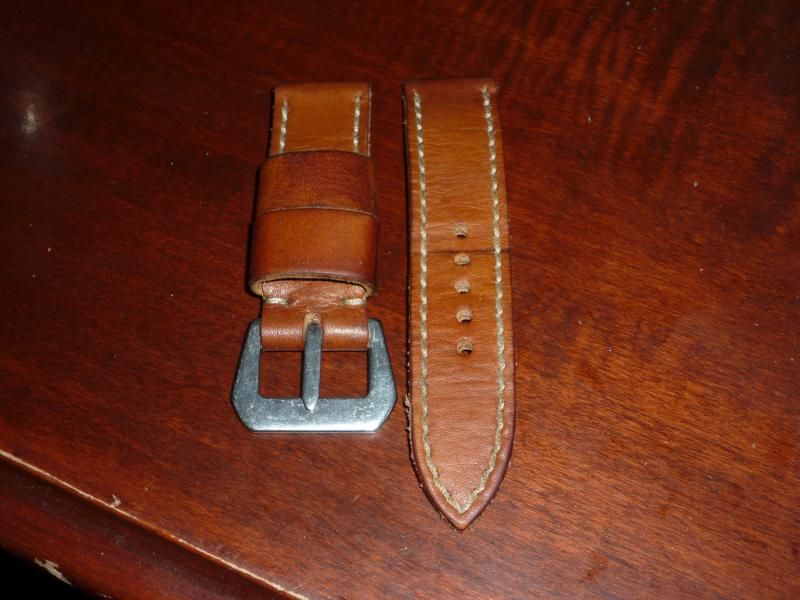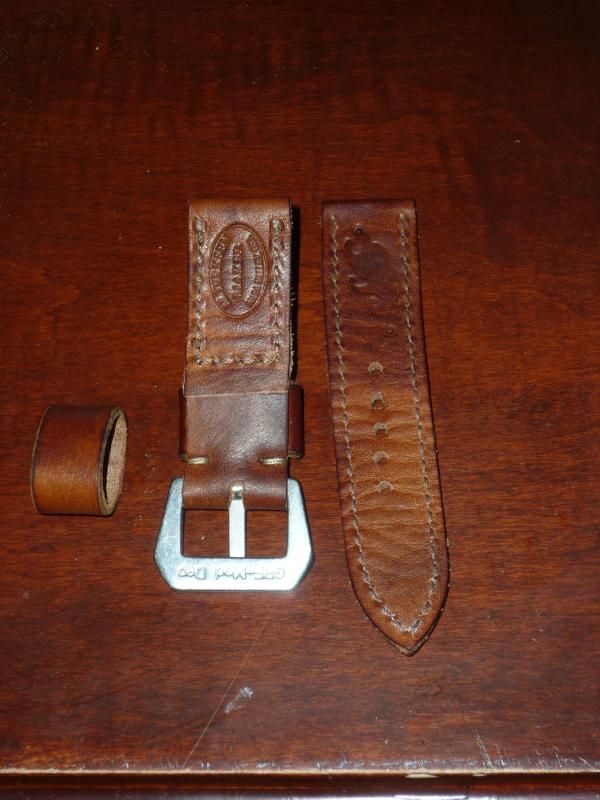 2. Calfskin wooden brown strap labeled "Taikonaut" on back 24 x 22mm, 115/75. Worn twice. $30
3. Faux elephant 24 x 22mm. Worn once and buckle included. $30
$50 for both!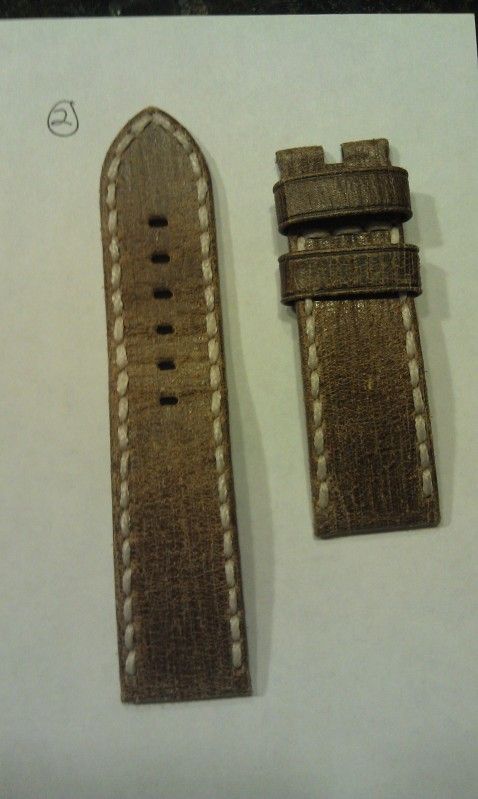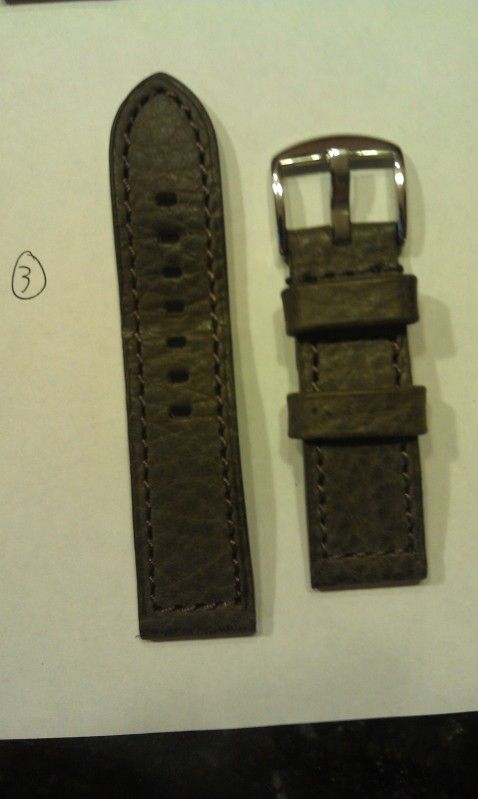 Thanks for looking