Hello,
All straps are priced in USD and include; paypal fees, standard shipping in CONUS via USPS- international is more.
From L to R:
Ferretti vintage tan calf strap- almost like new condition with vintage brushed buckle....super comfy and only selling b/c I just picked up this version in PVD buckle. 24x24 & 132/78- $150 USD
GSD dark chocolate brown with black stitching- no buckle included but goes very well with both SS & PVD. Great condition.
24x24 & 125/75 - $75 USD
David Lane Ammo- worn 1x and like new condition. Med to dark brown with sewn in Brushed GPF- MOD DEP buckle and vintage off white / yellowish stitching. very nicely done. 24x24 & 140/78 - $150 USD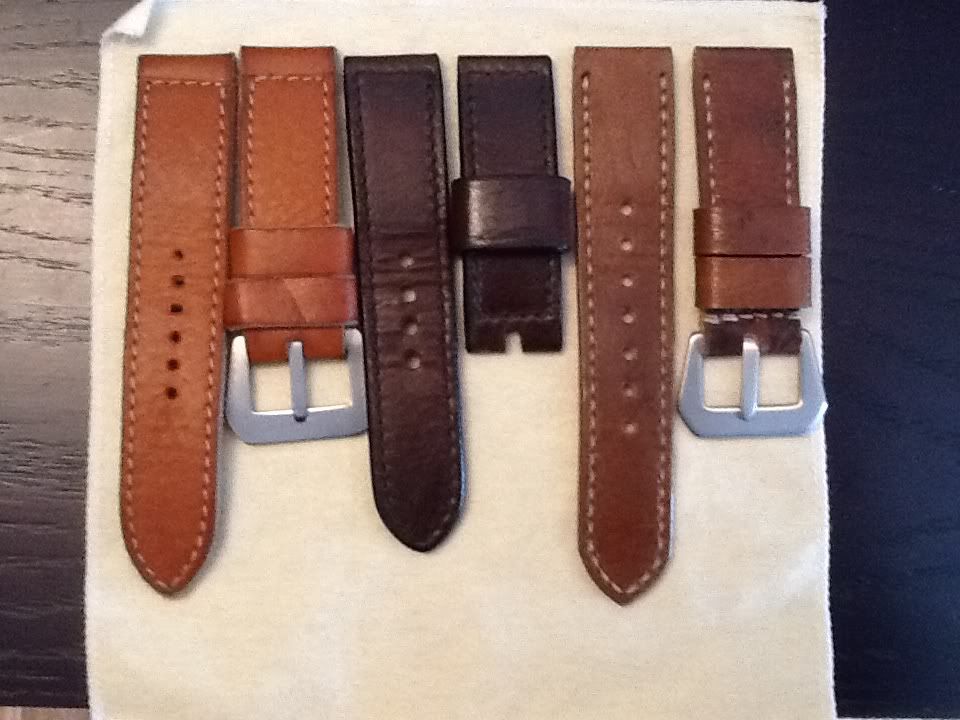 Thanks for looking- Kirby