Hi friends,
24 x 24 tan with tan stitches
Good luck for you. I have in my possession a small collection of similar, rustic, beautifully handmade straps.
Two unused with no holes punched. You can do that. Other two have been mounted briefly but at +95%
I also have one more that has finished black sides, all the others are raw on the sides. Very cool on a PAM with 24 mm lugs.
Price: $50 each includes free shipping ANYWHERE
paypal abarickman at yahoo dot com
Take all five for $200!
Thanks for looking.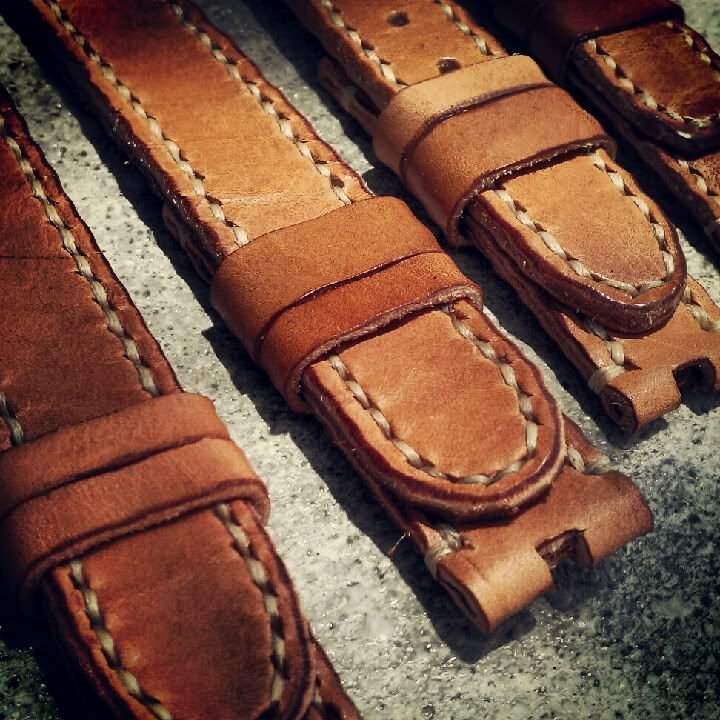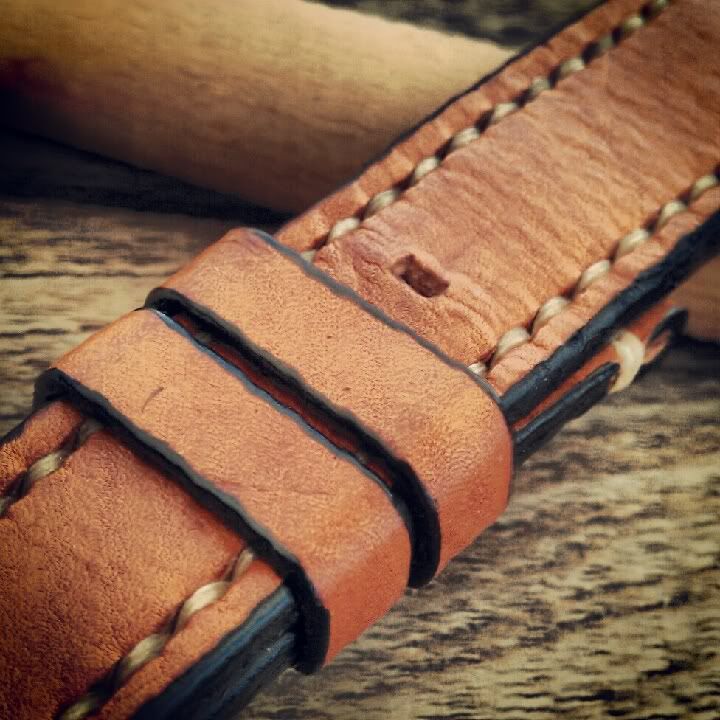 THANKS!