sorry to hear you had to cut,
but am glad the henna is gone from your bangs and that you are happy about that. I've not trimmed my bangs, and haven't measured them either, (basicaly I've been ignoring them
but they are now long enough to pull into a bun which makes me very happy!! Keep up the good work/growing.
dark brown with red highlights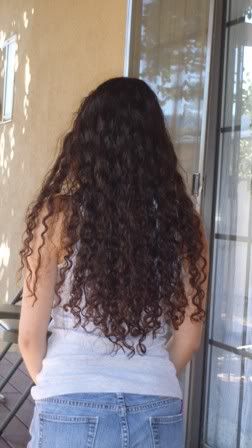 natural curls
"CURLY HAIR IS LIKE DARK CHOCOLATE AND FINE WINE, IT TAKES A WHILE TO AQUIRE A TASTE FOR IT, BUT ONCE YOU DO YOU CAN'T LIVE WITHOUT IT!!!!
Kate--19
a combo of 3b-3c
individual strands are medium to fine, all my hair pulled into a pony tail is about 3 1/2" in diameter.
I reached my 32" 1st goal!! YAhoooo!!
Next goal: classic
I haven't been conditioning, but do coconut oil, castor oil and olive oil in rotation.
I wash with water only and rinse about every day, then slather my hair with aloe vera. my hair loves aloe!
I have naturaly dry hair, and a dry scalp
hennaed a dark auburn
"He is no fool who gives what he cannot keep, to gain what he cannot lose."-Jim Elliot (a missionary who gave his life for the Gospel.)