Faces Of Brazil Telenovela
by h20


The telenovelas from Brazil usually feature Brazilian themes, cultures, characters, historical and contemporary events and glossy on-location scenery. For example, Escarva Isaura is about a slave on a Brazilian coffee plantation around 1875. Gabriela, Cravo e Canela stars Sónia Braga and is based upon Jorge Amado's novel about life in the cacao-growing region of Bahia. Malu Mulher is about a divorced woman trying to come to terms with her life in São Paulo. Beto Rockfeller is about a ruthless climber in Rio de Janeiro, and features a parade of characters from different social classes. Pantanal is set among the natural beauty of the southeastern swamplands. Thus, the telenovelas are an important source from which the Brazilian receive information about their history, land and people.Brazilian telenovelas are often very racy, with ample female nudity, which makes it difficult to transplant to certain countries. For example, Angel Malo could not be shown in Chile as is. Instead, a sanitized version was produced by Univesidad Católica TV to suit Chilean sensibilities. The hot Brazilian telenovelas Renacer had to be scheduled in Chile for late night showings, where it held the highest audience share.The TV Globo telenovelas have the biggest budgets, and the production values show through. TV Globo has a Department of Analysis and Research to conduct detailed audience research analysis and routinely modifies telenovela scripts along the way according to audience reaction. When actress Daniella Perez was killed by the jealous wife of her on-screen boyfriend in De Corpo e Alma, the screenwriter Gloria Perez (who happens to be Daniella's mother in real life) continued the story of the character with previously shot film and in flashbacks.




Xica Da Silva
http://www.youtube.com/watch?v=zWuTH3Tt0Lw
http://www.youtube.com/watch?v=rzUWD0fqtFY

In the diamond mining town of Tijuco in Brazil, the commendador--appointed by the king of Portugal--is the ultimate authority. Having grown up in the relative security of his house, the young and beautiful Xica da Silva finds her world threatened when he decides to sell her to a whorehouse in town, refusing to recognize that a black slave girl could be his daughter. In a desperate bid to save herself, Xica steals the diamonds collected by the commendador for the king, intending to use them to escape. The king's army arrives to collect the diamonds the very next day, however, and when the loot turns up missing, the commendador is led away in chains, his family dispossessed and thrown out in the street with only the clothes on their backs. Martin, the commendador's son, swears vengeance. Xica and the other slaves, however, are sold at auction, and Xica ends up in the home of the Sergeant Major, an old man who bought her solely to slake his lust. To the town of Tijuco, however, comes the new commendador, the elegant and ruthless Joao Fernandes. Immediately struck by Xica's beauty, he manipulates the Sergeant Major into selling her to him. And thus begins a love story, filled with danger, intrigue and passion, between a willful nobleman and a crafty slave girl who rises to one day become queen.





O Beijo do Vampiro (The Kiss Of Vampire)
http://www.youtube.com/watch?v=LZb_ERlv-Kk

One of Brazil's greatest soap operas; no THE greatest soap opera (or novelas as they are better known). This is a story of a 900-year-old vampire and his love for a woman and his 13-year-old son; set in Brazilian cities like Sao Paulo, San Antonio, and the fictional Maramores. Although this novela was catering to a pre-teen/teen target audience it still delivers a profound message and amazing (and likable characters). The story's main character is Zeca, a normal 13 year old boy who is obsessed with vampires. He's siblings and parents can't understand him but love him just the same. It is later revealed that Zeca is in fact the son of a powerful vampire named Boris who switched him with his parent's real baby at birth. Boris believes that Zeca's "mother" is the reincarnation of his beloved princess Cecilia who chose to kill herself then to be the wife of a vampire. As the story a progress, Zeca begins to develop his powers and tragic turns of events force Livia to live with her mother Zoroastra (named after the Persian prophet Zoroaster to preached of the war between good and evil). That is when vampires start to slowly invade Maramores. Zeca must deal with his vampiric self and still live a normal life (and win the affection of his beloved Bea). The secondary characters are equally fascinating: Galileo (the vampire hunter), Mina (Bori's wife of over 100 years), Cica (the beautiful nurse of Maramores),Agusto (Livia's unrequited love of the past) Martha (the blind-but-evil sister in law of Augusto), Isaura (Martha's suffering maid, her's is a sad tale), Ezequiel (the angel sent by God to fight the vampires), and even famous vampires like Dracula and Nosferatu show up, the list goes on and on.

The special effects are nothing short of incredible. Vampires hurl lightening, angels wield flaming swords, men turn into wolves, and this list too goes on and on.

The music deserves mention as well. Who can forget the haunting theme of the vampires, the exotic music of Maramores, or the active Latin/German song of the angel Ezeqiel (ex nihilo et angelus...must be heard to be believed). Songs like "Fairy Tale" by Shaman is a perfect fit for this novella.

This novella delivers many messages about love, God, and the war between good and evil. One scene has Livia tell Boris that evil and destruction cannot win because God will not allow it. Boris replies that maybe God is tired of humanity and wants to destroy it. Despite that, most of the soap opera is of a highly humorous nature. Scenes like when Galileo's white son was turned black and went Rastafarian; or when Marta led a group of farmers into revolution. I watched the Spanish dubbed version (El Beso del Vampiro) and I loved it (even though the Portuguese audiences said it was poorly done and heavily edited).

All in all this novela deserves recognition and hopefully a time slot on English networks.




Hoje é Dia De Maria
http://www.youtube.com/watch?v=v8O5VBs8qBM
http://redeglobo.globo.com/Blog/0,,4875,00.html

"Hoje é Dia De Maria" (something like "Today is Mary's Day") is an outstanding fantasy, a fairy-tale about life and feelings, seen from the eyes of a little girl, Maria(Carolina Oliveira, as a child, and Leticia Sabatella, adult - who played Natasha Henstridge's maid in the movie "Bella Donna"). However, besides such an unreal atmosphere, it's not made for children.

The cast of this magnificent mini-series also includes Fernanda Montenegro (Academy Award nominee best actress in 1998 for "Central Station"), a "primadonna" of Brazilian theater, cinema and TV, among other great actors, like brilliant Osmar Prado (Maria's father) and Stênio Garcia (Asmodeu), in one of their best appearances ever. By the way, Asmodeu, the devil, is played by seven different actors. What a finding!

Rodrigo Santoro (from "Charlie's Angels, "Love Actually") plays a sad "birdman", a young man who lives imprisoned in a body of a bird, in a place where the night never comes out, and everybody lives under a permanent sunset. In Maria's childhood, Rodrigo is the tinplate bird who protects the little girl Maria (Carolina, magnificent in her debut as an actress),when she decides, in her sweet innocence, wander round and round through the streets.

Rodrigo's character will fall in love with the adult and beautiful Maria (Leticia), since the day she finds him wounded and saves the bird of dying with an arrow in his chest.

The story reminds us the movie "Ladyhawke" (with Michelle Pfeiffer and Rutger Hauer) a bit, but you probably have never watched anything so beautiful as this story. The music is wonderful and the sceneries are all built with paintings! Creative, outstanding!!! The plot mixes some elements of the traditional fairy-tales and others of the richest Brazilian popular culture of the countryside. That's a finding and works it out very well. All the characters talk like the country-people of the Northeast, what demonstrates the careful work of the director and cast with this production and makes of "Hoje é Dia De Maria" something special.

Director Luiz Fernando Carvalho has done once more a brilliant work in "Hoje É Dia De Maria". This mini-series would be compared to his debut as a movie director ("Lavoura Arcaica"). The sensibility of his directing can be seen in both productions, what is a warranty of quality for the audience.

Definitely, this mini-series is a must-see, a small masterpiece which deserves to be found out, as well as little Maria's discoveries in her imaginary journey.

In October of 2005, Globo Television released the second part of this magnificent mini-TV series called : "Hoje É Dia de Maria - Segunda Jornada". That's another must-see.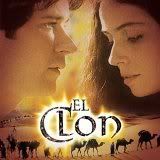 O Clone (The Clone)
http://www.youtube.com/watch?v=cCmjpAoxOTg

What do you get when you mix the story of two young lovers and the making of a human clone? You get an interesting story by way of a Brazilian telenovela (soap opera) called O CLONE (The Clone).

Known for incorporating social issues into her stories, Glória Perez includes the following topics in her latest telenovela: Drug addiction, Middle Eastern culture (Muslim lifestyle), and science fiction (human cloning). Given the current news headlines of cloning and the Middle East, the telenovela becomes even more important and gives cause for discussion after viewing each episode.

O CLONE takes the viewer to two striking locations - modern-day Brazil and Morocco. The two main characters are introduced - Jade, a headstrong Muslim girl from Morocco and Lucas, a docile, daydreamer from Brazil with a Catholic religious background. The two meet and fall in love. The problem is that their different cultures make it difficult for a union between them. Jade's family has chosen a family for her, and Lucas's family is reluctant for him to marry a foreigner. In addition to their story, a scientist creates a human clone after a loved one prematurely dies. This clone later becomes an important part of the lives of Jade and Lucas.

The viewer gets a chance to see a Muslim household and what goes on there. Some of the scenes may be a bit exaggerated since the storytellers use poetic license to make the story more dramatic. However, the scenes can be used to open up a dialogue of discussion about a culture that may not be known or understood by many in the west. Despite the differences between the cultures - Christian and Muslim, it becomes clear that there are many similarities such as one's love of family and the desire to find happiness.

Veteran novela director, Jayme Monjardim and his team have produced an outstanding product with O CLONE. His handiwork shows beautiful close-ups of the actors and enchanting shots of the land and cityscape of Morocco and Brazil. He skillfully captures both places.

The lead actress, Giovanna Antonelli (Jade), gives a believable presentation as the Muslim girl, torn between following her true heart's desire and the dictates of her family to marry the man chosen for her. Lead actor, Murilo Benício (Lucas) also gives a winning performance as the young man who has fallen in love with a girl from a different society who his family will not accept. Benício plays three different roles - twins and the clone. Each character is different and convincing.

The rest of the cast also gives strong performances. This includes Stênio Garcia as Uncle Ali, Elaine Giardini as Nazira, Daniela Escobar as Maysa, Vera Fischer as Yvette, Reginaldo Farias as Leônidas, Letícia Sabatella as Latiffa, Dalton Vigh as Said, Antonio Calloni as Mohamed, Adriana Lessa as Deusa, and Jandira Martini as Zoraide. Actually the cast list goes on I'm sure you get the idea. All the actors are good.

O CLONE captured the attention of over 18 million viewers in Brazil. The telenovela successfully took hold of the American T.V. audience, as well. Brazilian telenovelas shown in the U.S. are usually dubbed into Spanish. For the first time in the history of telenovelas shown in the U.S., English sub-titles (closed caption) have been included. Now, non-Spanish speakers have a chance to enjoy the story as well.

In addition to an arresting and sometimes controversial storyline, the telenovela has a fun music soundtrack full of Brazilian and Middle Eastern music. Thanks to musical director, Marcus Viana, the music adds to the success of the novela as a whole.

O CLONE is one of those telenovelas that doesn't waste your time. I highly recommend this Brazilian soap opera for your viewing pleasure.




Terra Nostra (Our Land)
http://www.youtube.com/watch?v=a6ijZ6Sm2rI

"Terra Nostra" is a Brazilian telenovela or soap opera that is set in the late 1800s. It takes place at a time when slaves were freed in Brazil and there was a need for workers, especially on the coffee fazendas (plantations) of Brazil. As a result new laborers were sought and a large number of Italians, looking for a better life, immigrated to Brazil to work there.

This historical telenovela tells the story of these Italian immigrants. It focuses on the relationship of Giuliana Esplendore and Matteo Batistela (Actors Ana Paula Arosío and Thiago Larceda) who meet each other during the voyage to Brazil.

Giuliana and Matteo immediately fall in love and plan a life together. Unfortunately, fate and some people do not plan it that way. A series of mishaps befall the couple and keep them apart. When they finally reunite, their conduct affects not only their lives, but also other people they have met along the way.

Moral issues arise which produce fruitful debate for the television viewers. There are no simple answers because none of the characters or issues are strictly right or wrong, black or white. The issues and personalities are gray and will cause the viewers to change their minds during the storyline.

Unlike many telenovela stories, the characters are not larger than life in "Terra Nostra." Instead, they are like everyday people who make everyday decisions. Consequently, the viewers can relate to what is happening in the story.

"Terra Nostra" is written by Benedito Ruy Barbosa and directed by Jayme Monjardim. Both men are responsible for writing and directing other first-rate stories. The telenovela is full of beautiful shots of nature and scenery. The pacing of each episode properly moves so that the viewers can savor the panorama, the story and the acting.

Musical director, Marcus Viana, puts together a heavenly music soundtrack for the telenovela. It is mainly filled with traditional Italian songs that are performed by well-known and talented musicians such as Charlotte Church, Caetano Veloso, Zizi Possi, and Jerry Adriani. The soundtrack also includes original instrumental music by Viana, also a gifted musician experienced with soundtracks for other shows. Three CDs, titled "Terra Nostra" "Terra Nostra 2" and "Speranza" have been successful produced.

"Terra Nostra" has been successfully shown worldwide, from countries such as Tahiti, Russia, Greece, Canada, the United States of America, Hungary to Italy, Spain, Croatia, Portugal and many more.

The combination of a great story, enchanting music, wonderful directing makes "Terra Nostra" a memorable telenovela to watch.


my Favourite Novela
http://www.youtube.com/watch?v=5UQuvqofJSc
http://redeglobo.globo.com/Forcadeumdesejo/0,27062,4714,00.html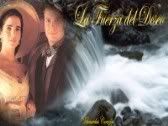 (Forca de um desejo/Forces of Desire)tagged as one of the most beautiful Soap Opera in the world...Beautiful Scenery, BitterSweet Melody, Fantastic Costumes, Great Acting...






Posted on Feb 5, 2007, 5:52 PM
from IP address 203.177.243.82

Respond to this message

Return to Index

Responses