You guys need to tell me if your getting bored or tired of this LOL
Here it goes
More time was spent on the bronze case this weekend Im leaving for 2 weeks I have about 10 hours of work left to do, the watch will not be ready for Fridays gtg because while Im gone Im having a .03 Carat diamond set in the bezel so I only have Saturday morning to finish it its like cramming for an exam I HATE LAST MINUTE THINGS oh well so be it.
Left to do
1. Seal crown tube
2. Cut case back screws to length
3. Polish case back screws
4. Drill and tap lugs holes for screw type lug bolt
5. Finish case polish
6. Cut buckle and drill and tap for a bolt
7. Clean
8. Assemble
If theres time redo the perlage on the case back
The movement used is a 2892-A2 the one in the case right now is a mock up movement the new one will be set in afterwards once the rush is finished.
Marcus
Dont have many pictures as I didnt have time to take them but this is where Im at
[IMG]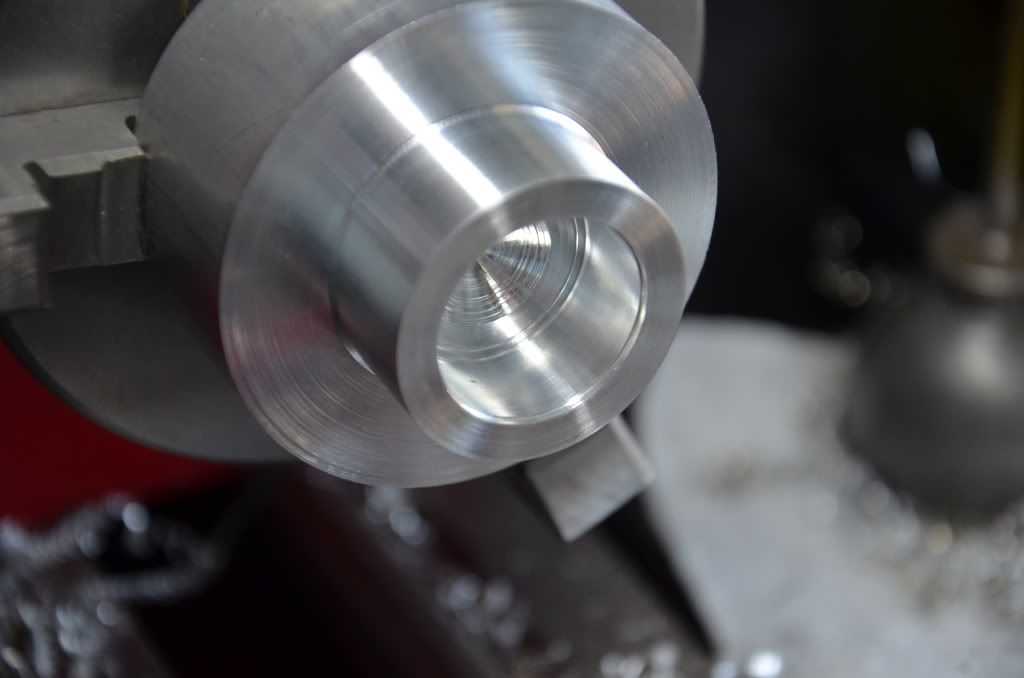 [/IMG]
[IMG]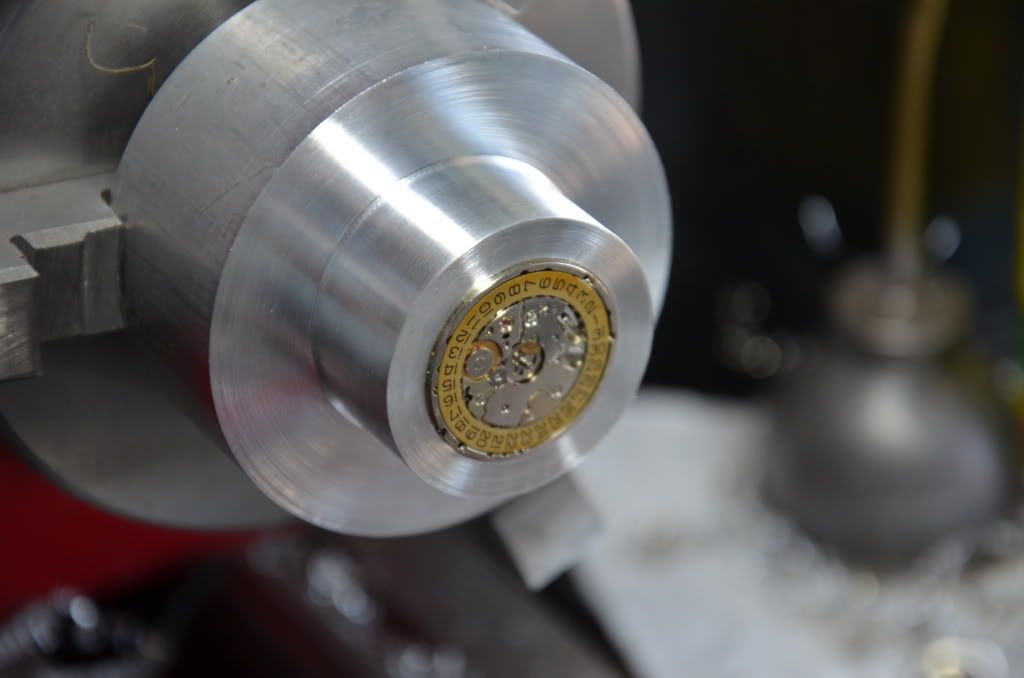 [/IMG]
[IMG]
[/IMG]
[IMG]
[/IMG]
[IMG]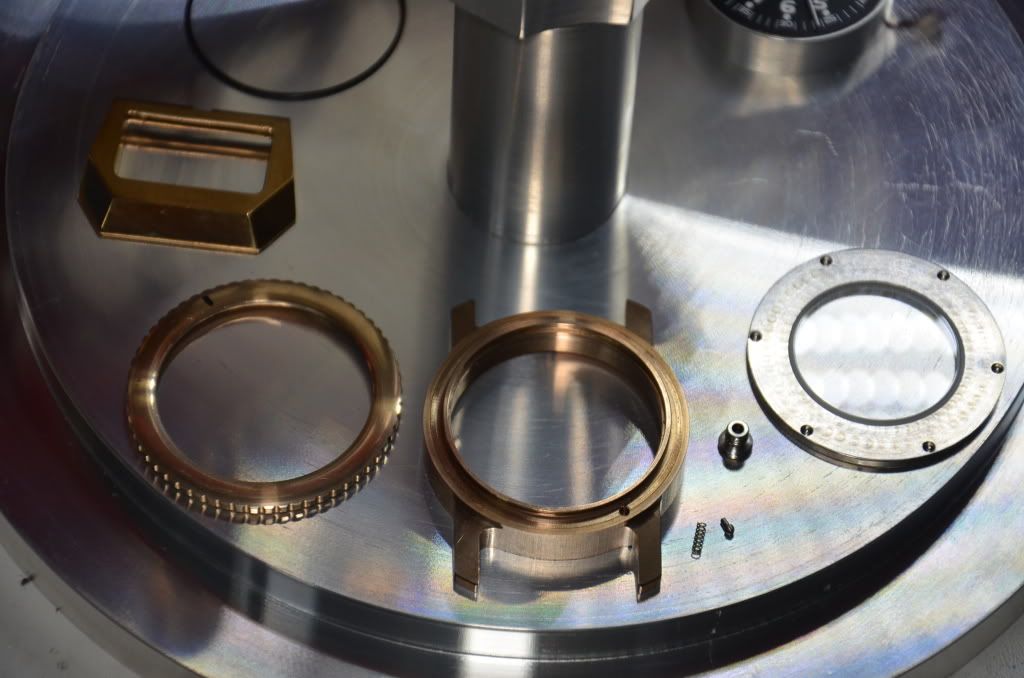 [/IMG]