Good day all!
My wife and I have just come back from a month in Italy, and I thought I would share a few pics with the Panereh crew. For everyone who asks the very valid question "Why would you go to Italy in July?", I have an equally valid answer-a wife who works in the education system and only gets July for holidays.
We started in Florence, renting an apartment half a block away from the Duomo. The apartment is a fourth floor walk-up owned by a friend who is an Italian cardiologist. Dragging my wife's bags up the stairs certainly did wonders for my fitness...but by European standards our place was hugely spacious.
First stop, the Enoteca Alessi, to stock up on essentials and have a cooling glass of prosecco!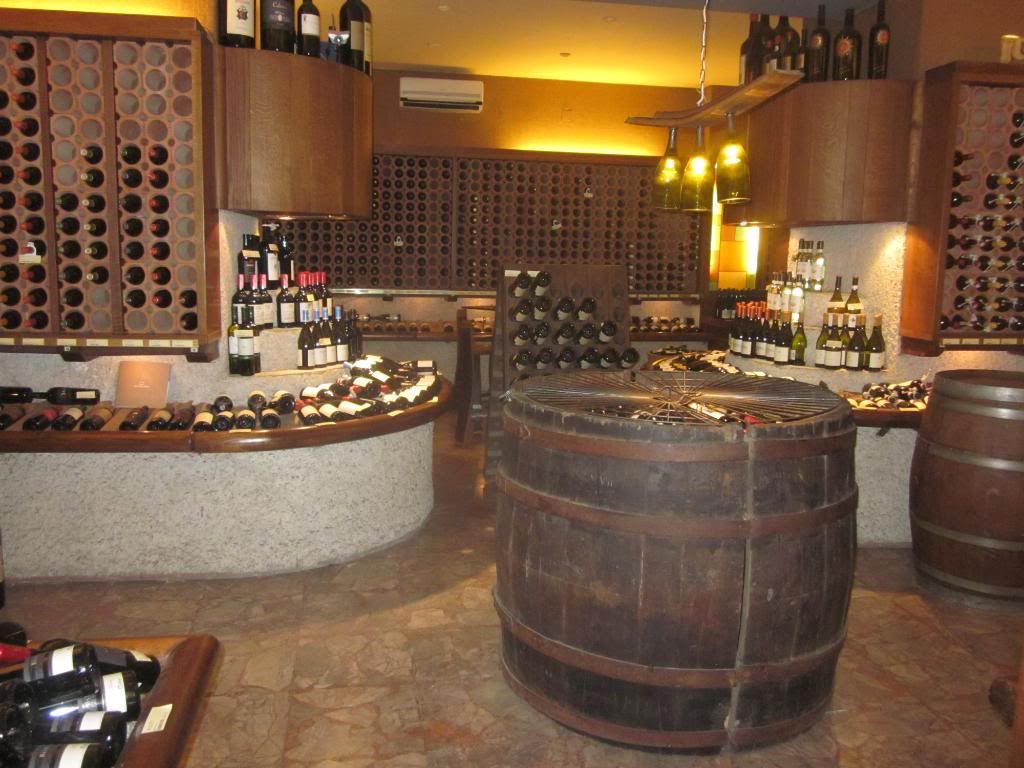 Next stop, the Corona for a limone gelato and someo of the best people-watching in Firenze...
Walking back from the Corona, I stopped in at the U-Boat boutique, which will win any competition for the smallest watch emporium anywhere. One staffer and two customers (neither of whom can have claustrophogic tendencies) fill the place to bursting! I was quite struck by the 47mm version of the U42-more wearable than the 53mm original, certainly for those of us who lack Stallone-sized wrists...
One of our favourite places for dinner and/or drinks is the grandly-named Golden View Open Bar, or maybe it's the Open View Golden Bar, not sure, really. Anyway, walk over the Ponte towards the Pitti Palace and take the first left, stop when you see outrageously good-looking people sipping wine and looking out over the Arno River. Oddly enough, they put me in the back, but I still had a killer view...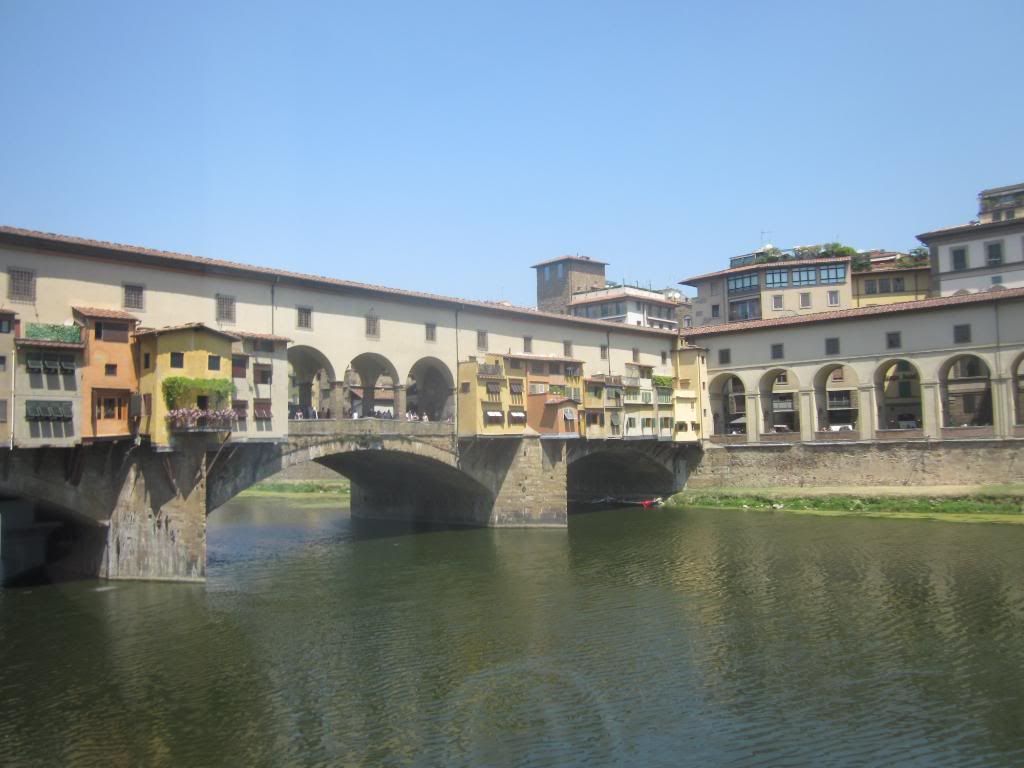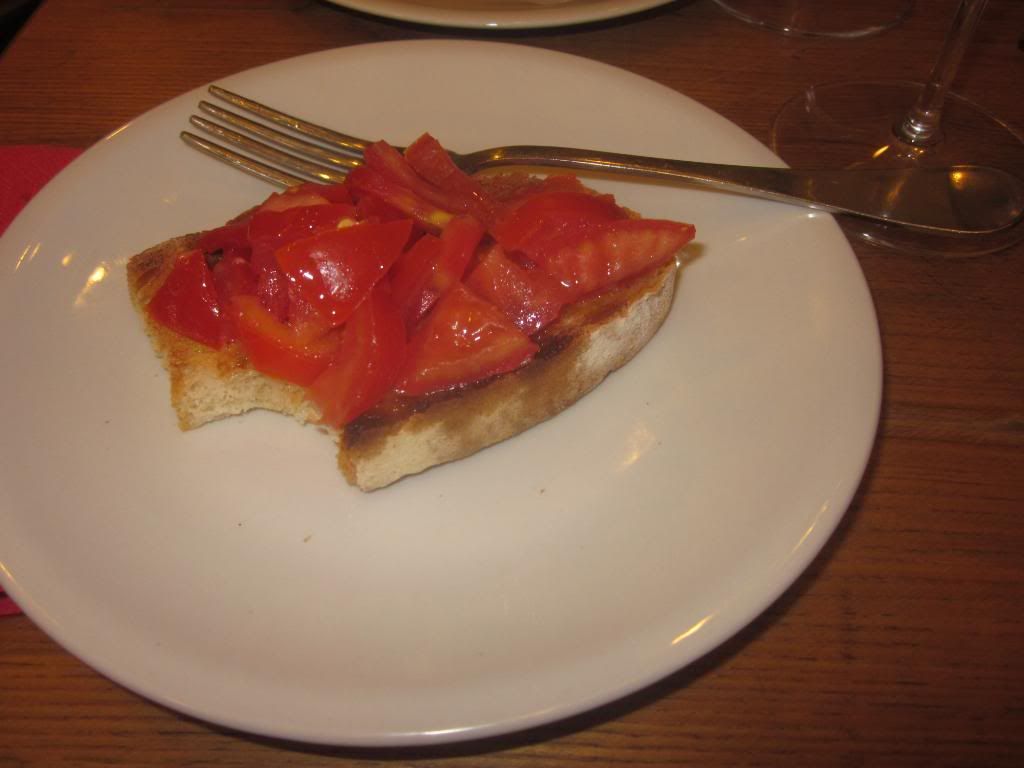 Back to the apartment and a great view of the unofficial economy of Florence-hawkers with fake sunglasses, watches, and "splat balls", I can't really explain the latter satisfactorily. It's really a great game to watch them set up shop in seconds, then whip everything up into a blanket and disappear from sight when the local police drive through. Signs throughout Florence exhorting tourists not to buy fakes appear to be having the predictable result.
My favourite car of the trip, not including the black Ferrari 458 that blew past my humble Alfa Romeo on the way to Bologna, had to be the new Fiat Abarth. This sounded like an F1 car when the owner fired it up!
The next morning we walked up Michaelangelo Hill, crossing the Arno and being rewarded by fantastic views. We paused along route to pay our respects to Machiavell. Just below the viewpoint is a beautiful rose garden adorned by sculptures from the late artist Folon. We were there too late to enjoy the best of the roses, but it was a wonderful respite from the heat and crowds.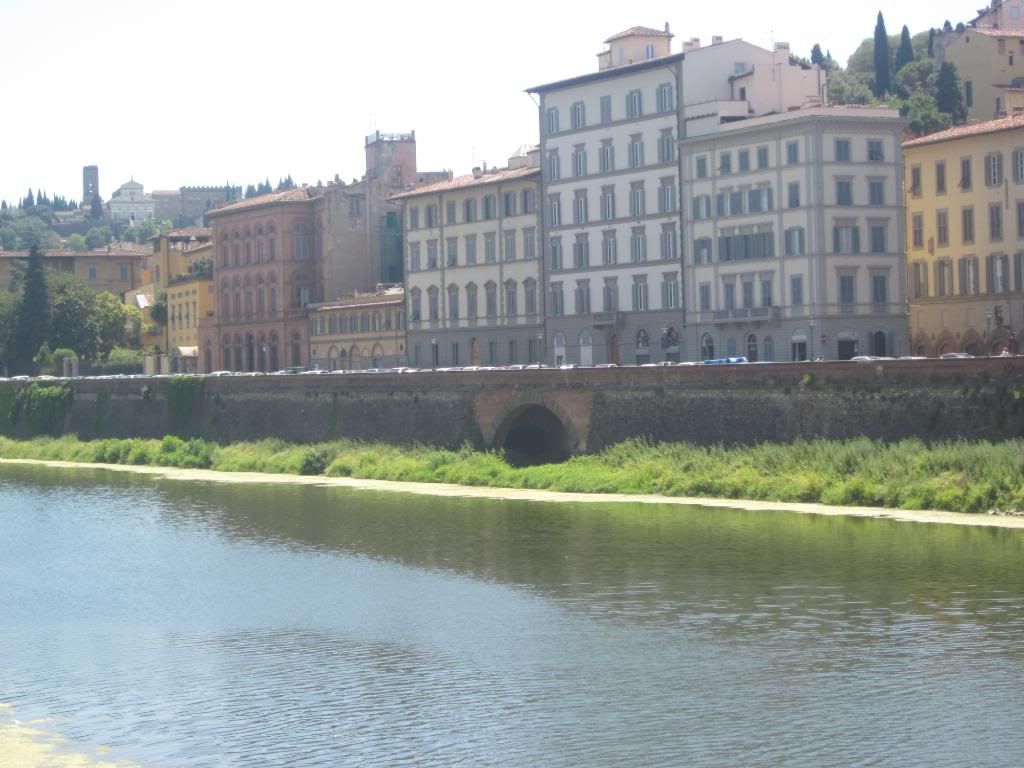 Thanks for looking, next stop, Verona for opera and a side trip to Lake Garda.