Hi All,
I am offering custom built snake straps.
In Natural Python, Brick Brown Python and Cobra.
Custom straps are $129 - $139 shipped by registered international priority mail.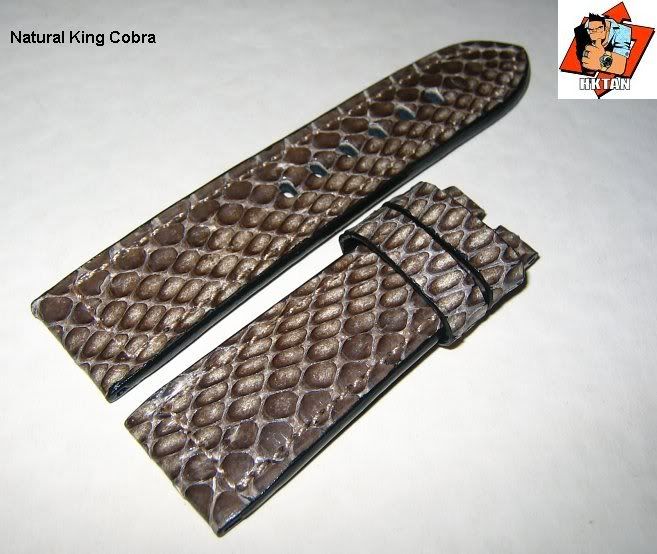 [
All my straps are hand cut, finished and stitched, thus I can customize to your exact length, color of stitch and the type of scale patterns
It will take approx 12 – 15 working days to complete an order.
I take paypal with no charge, my paypal ID is aarontanhk@gmail.com.
Feel free to email me with questions and suggestions.
I'll be glad to go thru the creative process with you
Best regards,
Aaron HKTAN