There are almost 100 photos in this report so please allow time for all of them to download, thanks.
Mike was in town yesterday for a little 'watch business' and we held a special dinner for him.
Over the years, I have had the pleasure to communicate with Mike via phone and e-mail, but never in person.
Mike, it was great to finally meet you in person and shake your hand. You are truly a gentleman and worthy of all the praise that has been written about you. I am proud to call you my friend!!!!!
OK, so here are the photos……………………………..
Mike's first encounter with the amazing 249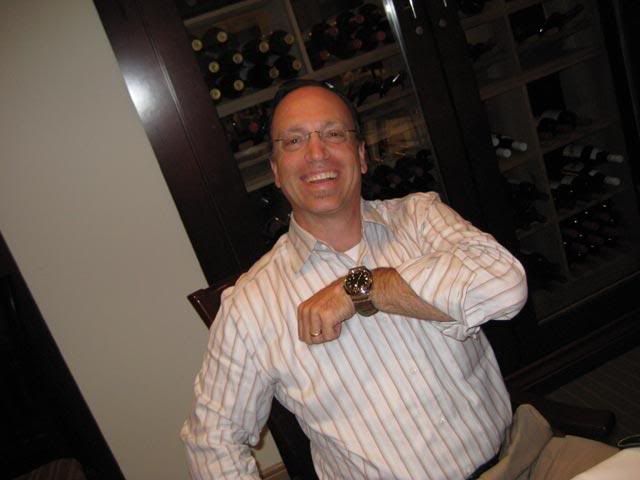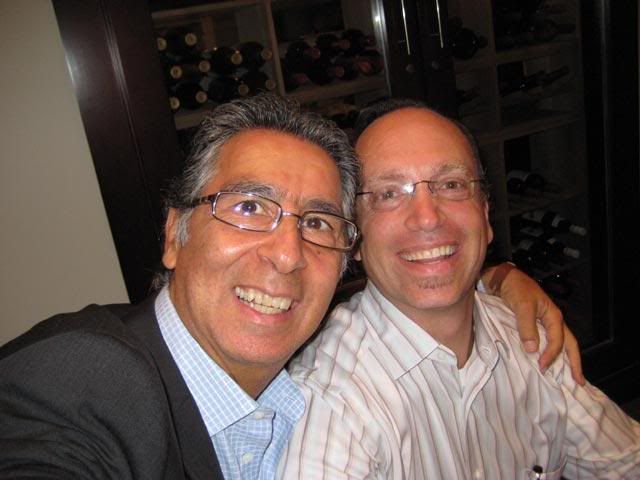 From the left – Pierre, Charles, and Marc: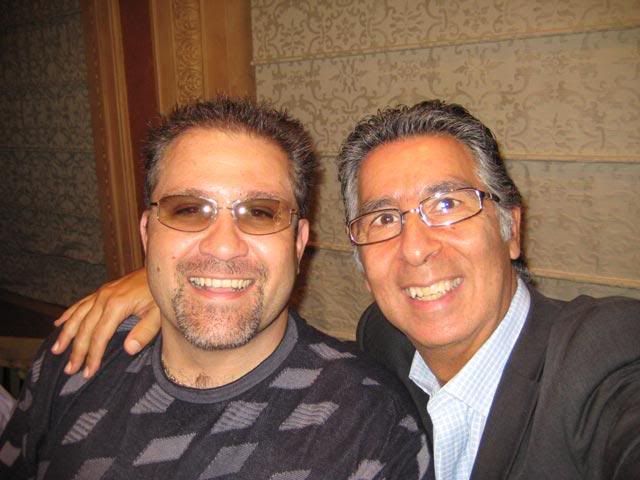 From left – Angelo A, Jeff, and Angelo P: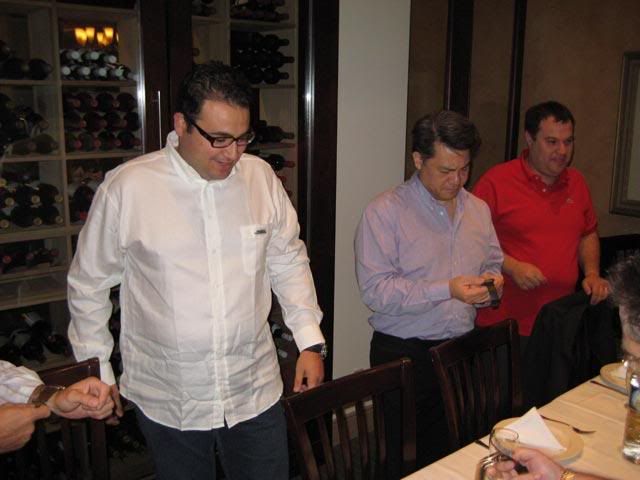 I think that Angelo is one of the few guys that the XXL sized Panerai shirt will fit, LOL!!!!!!!
Mike is 'double fisting' with the 249's!!!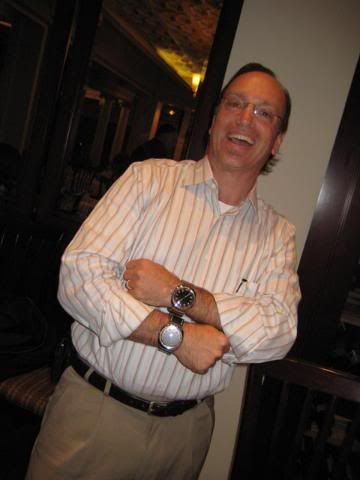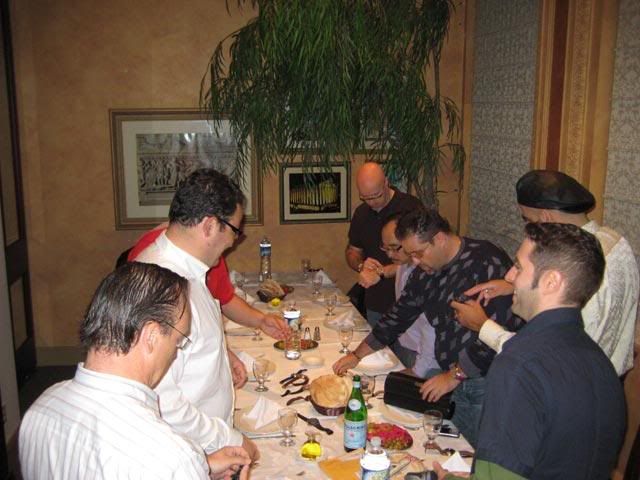 It was also a special moment for Serge as he prepares to open a 'new' package!!!!!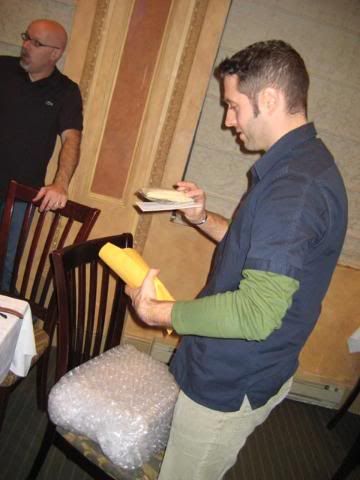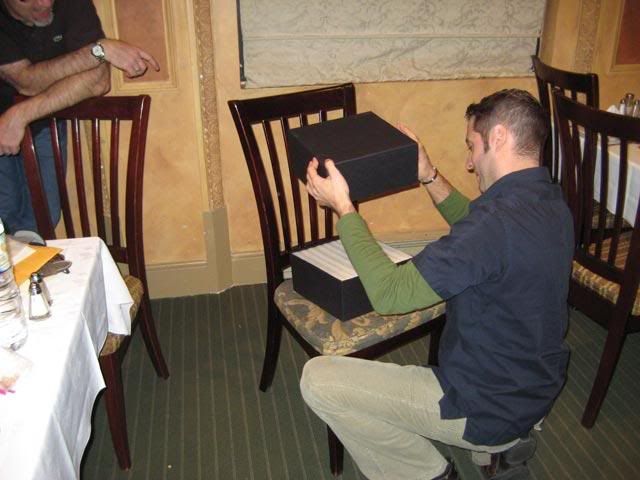 One more box to open Serge, LOL!!!!!!!!!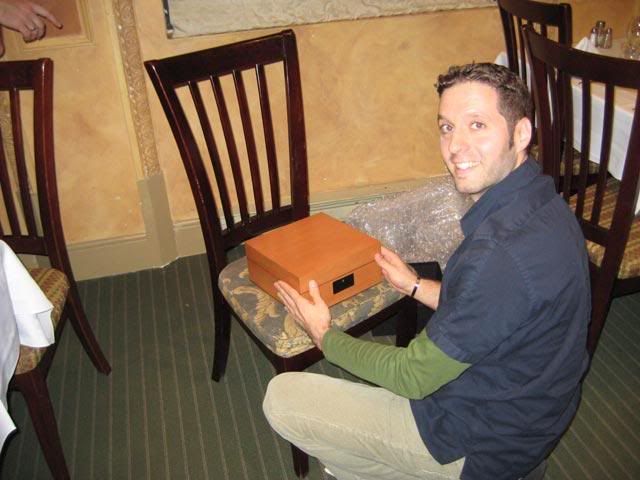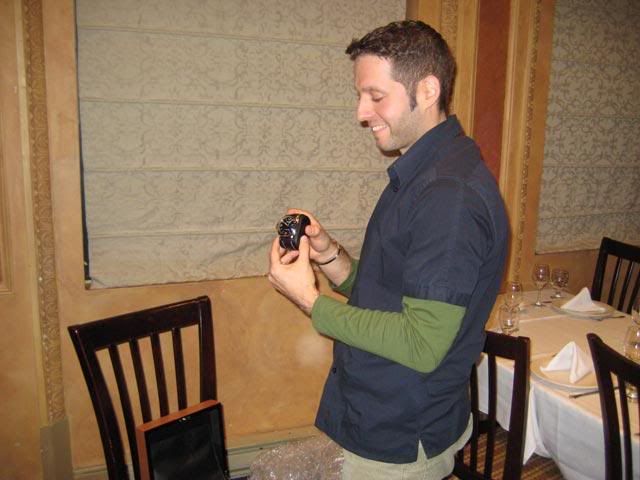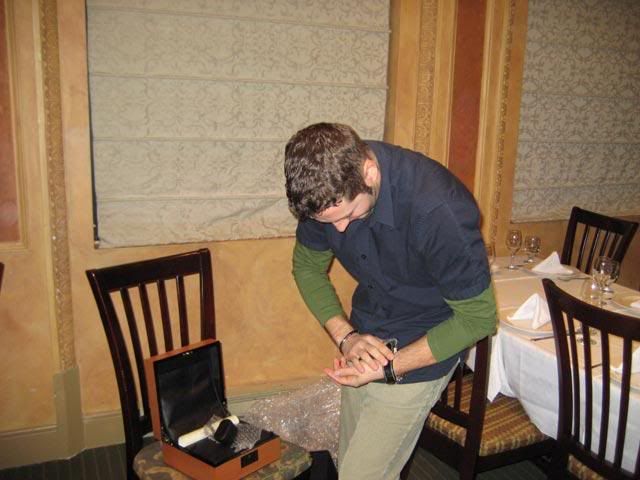 Yesssssssssssssss, looking good with the 217, BIG CONGRATS!!!!!!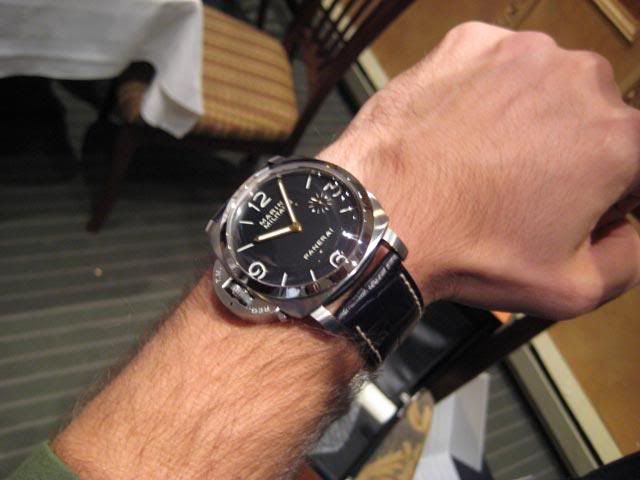 Daniel & I swapped watches. Just a little too much bling for me, and oh, I usually don't wear 'girlie watches', LOL!!!!!!!!!!!!!! (Daniel, you know I'm just joking)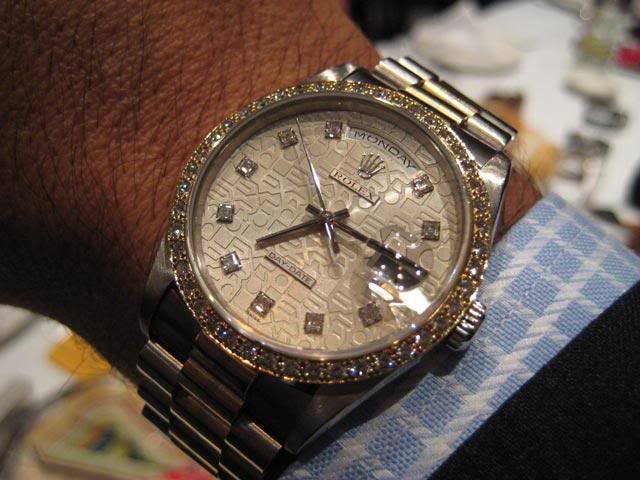 How does it feel to be wearing a real man's watch????!!!!!!!!! LOL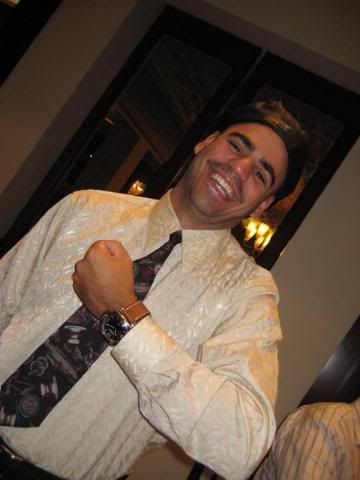 There was a lot of 'horse trading' going on…………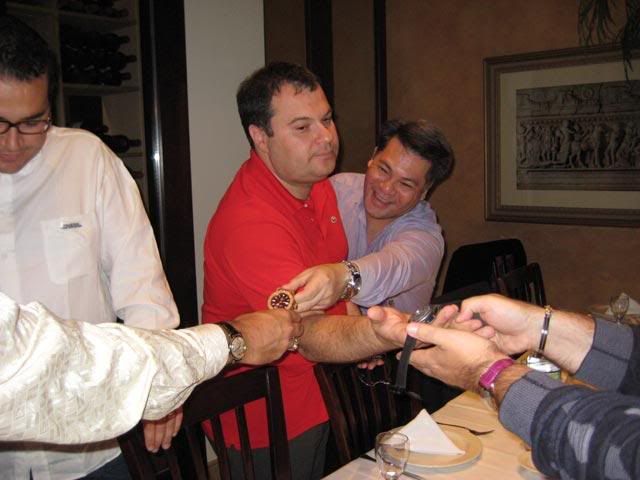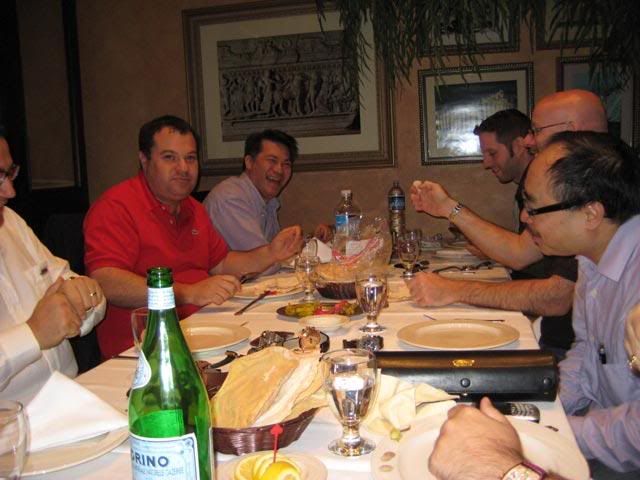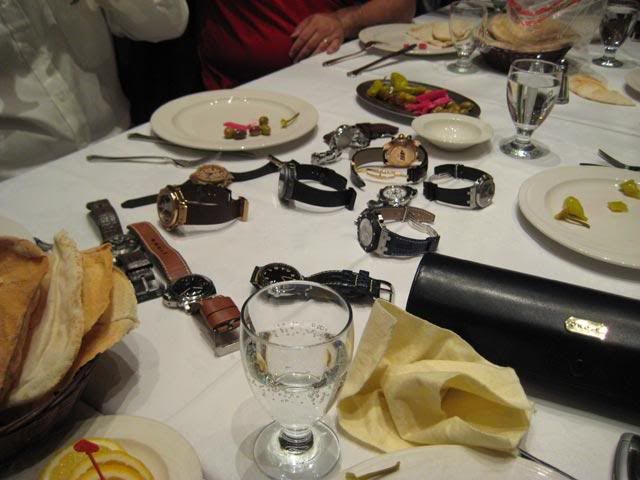 Beautiful Blancpain dual-time alarm: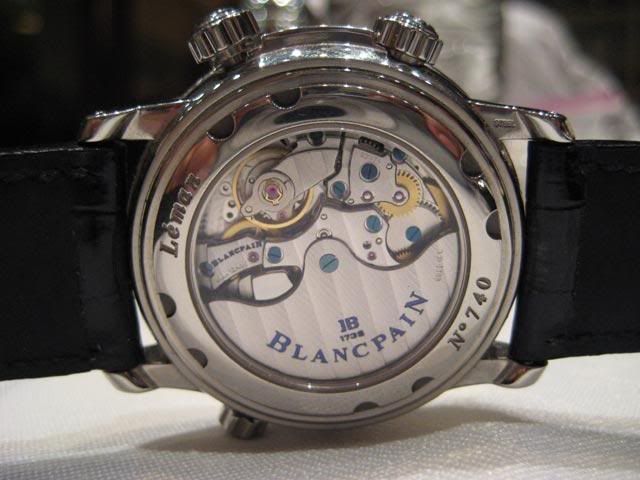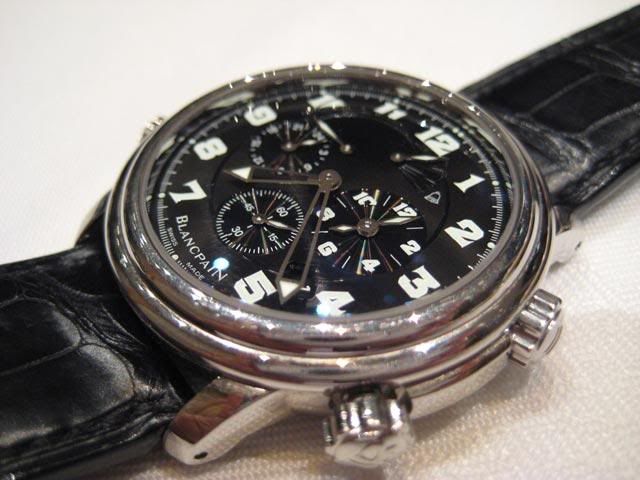 Finally on my wrist, the Big Bang Mat-Gold……AWESOME!!!!!!!!!!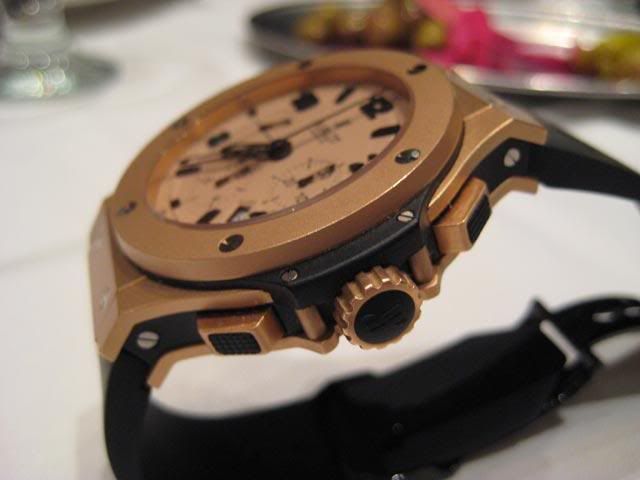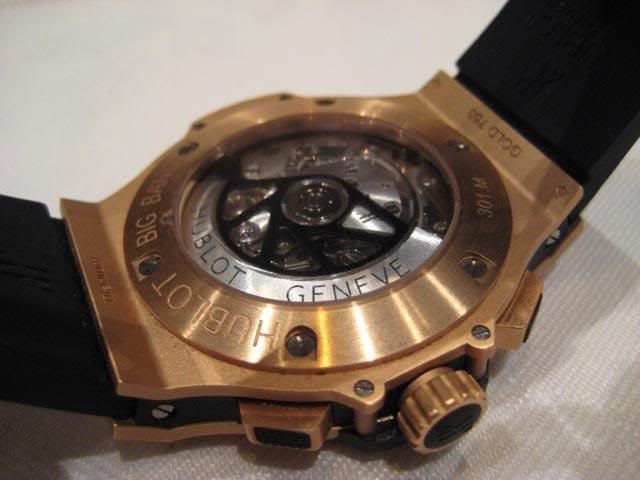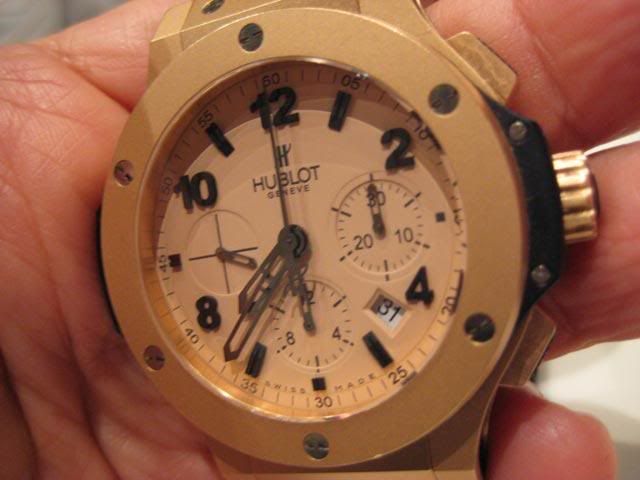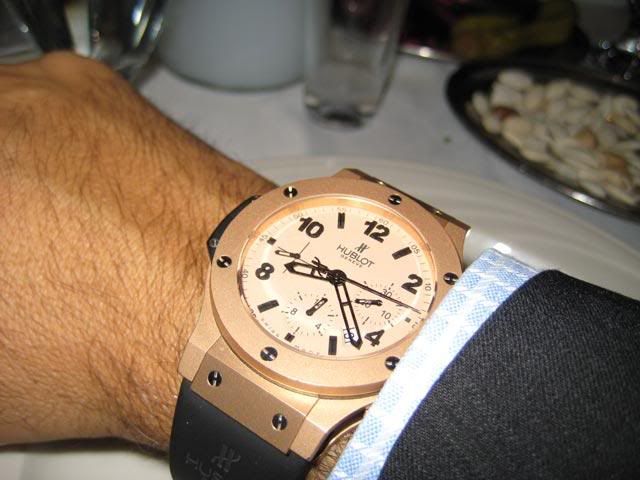 Marc's FM Crazy Hours: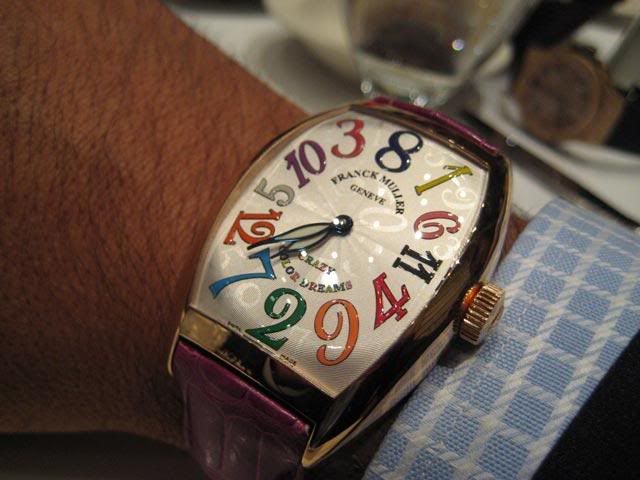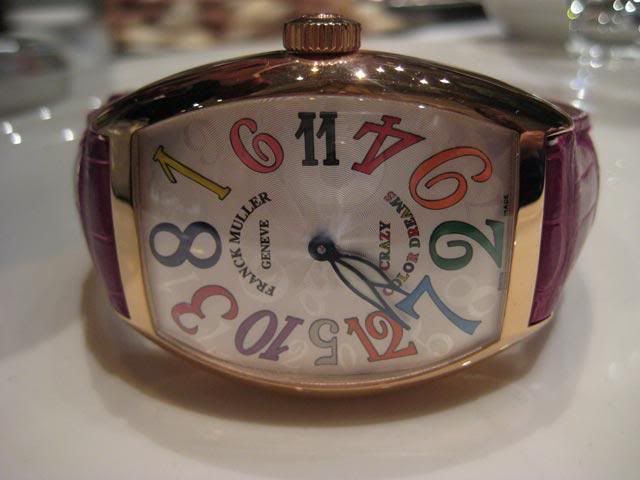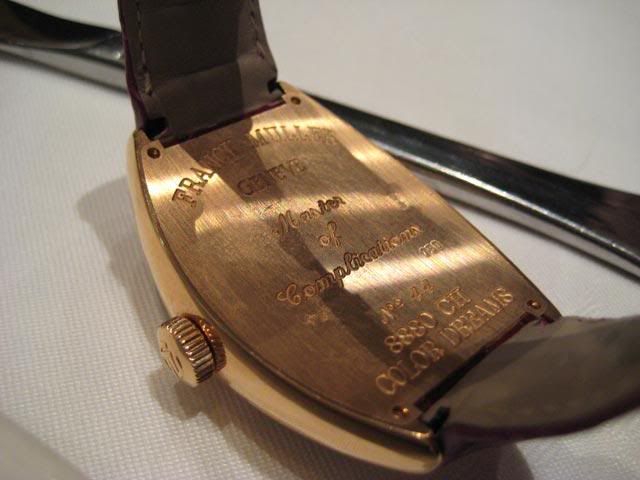 Tantilum Mat Bag!!! Very stealthy with nice weight!!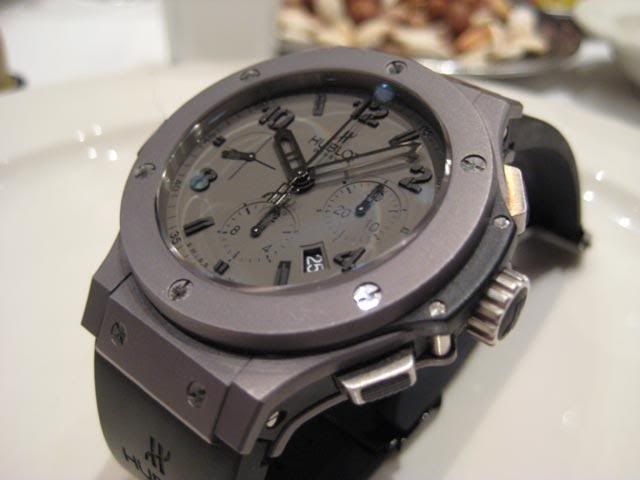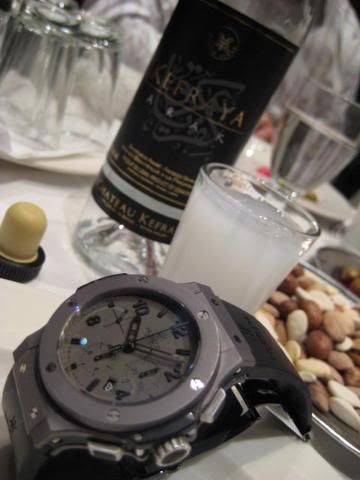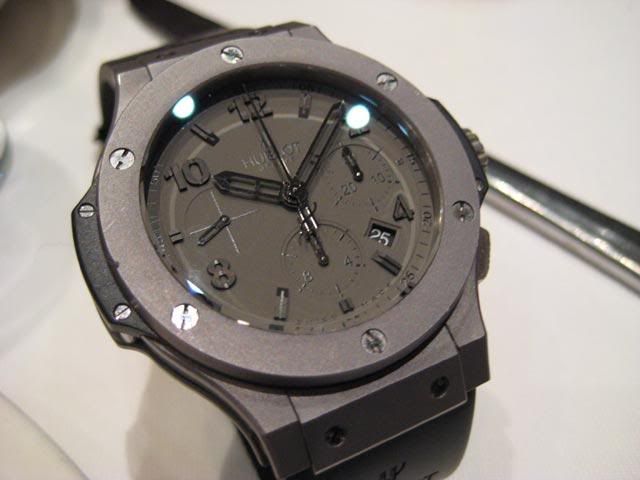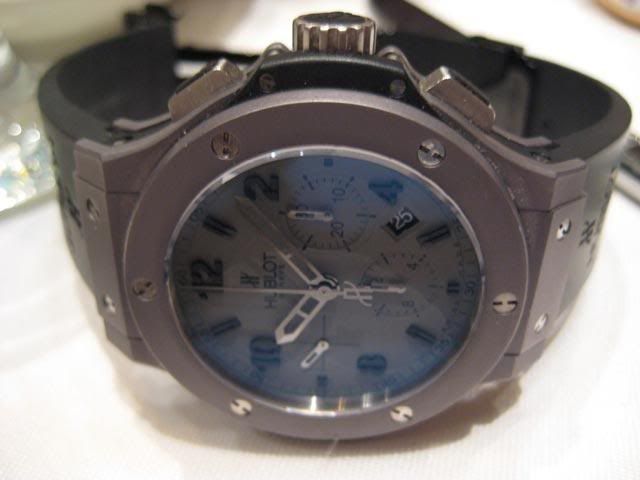 Yummy, time to eat……………
THE KING!!!!!!!!!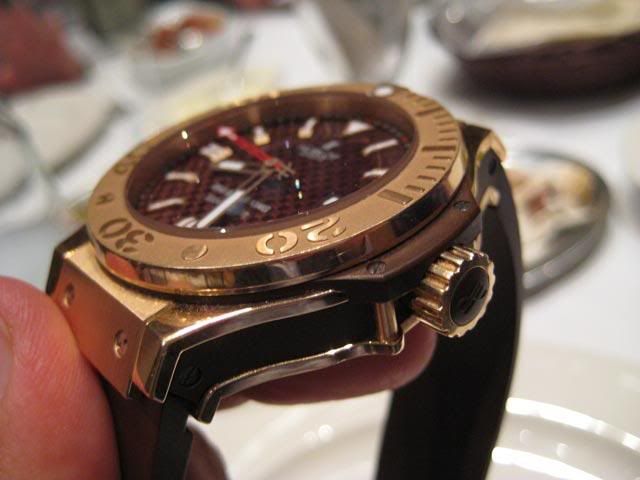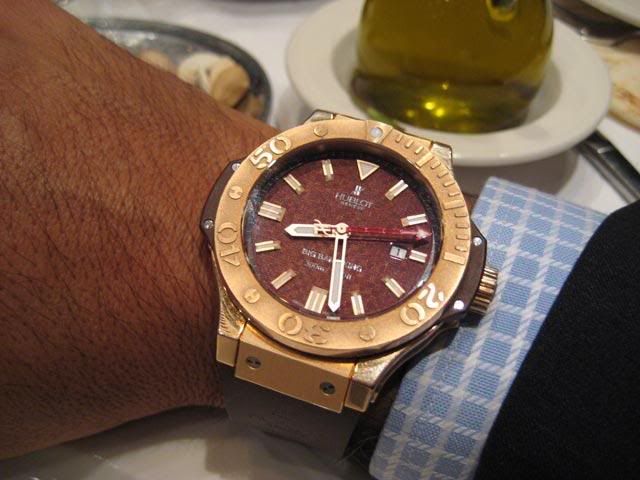 Oh yeah baby, I gotta have one of these!!!!!!!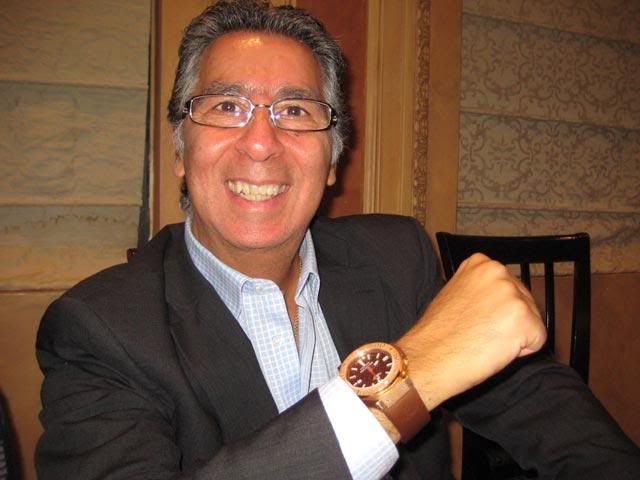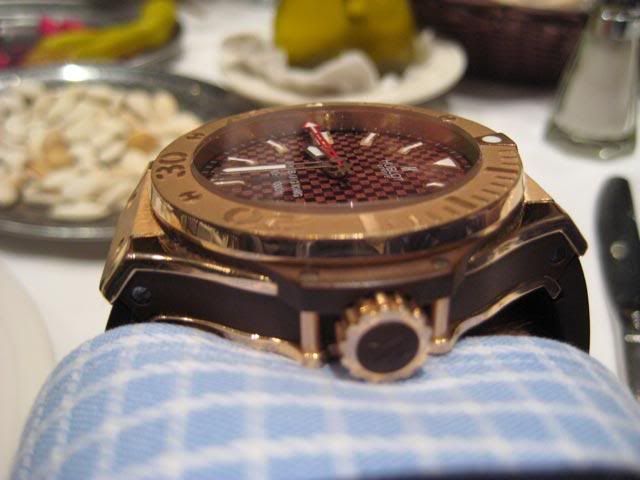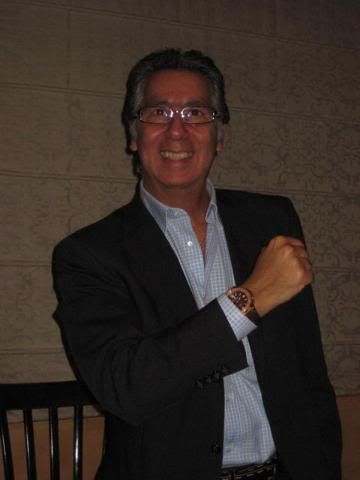 The main course, let's eat……….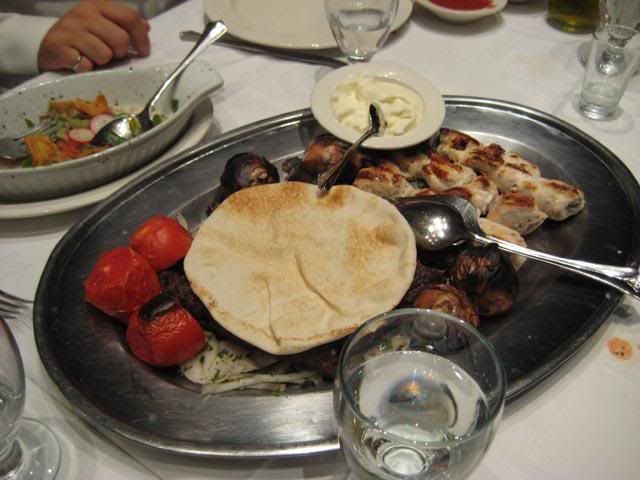 Big Bang reunion: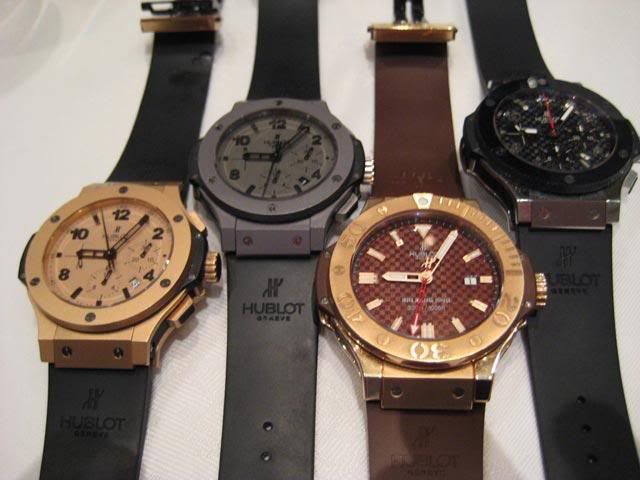 Big Bang club sandwich, LOL!!!!!!!!!!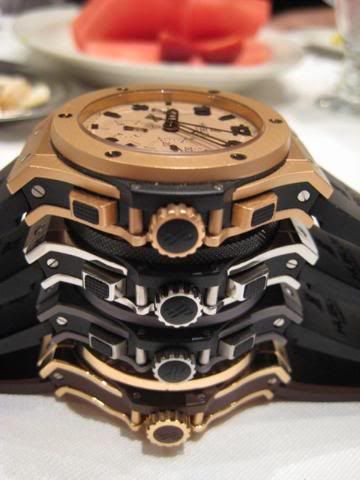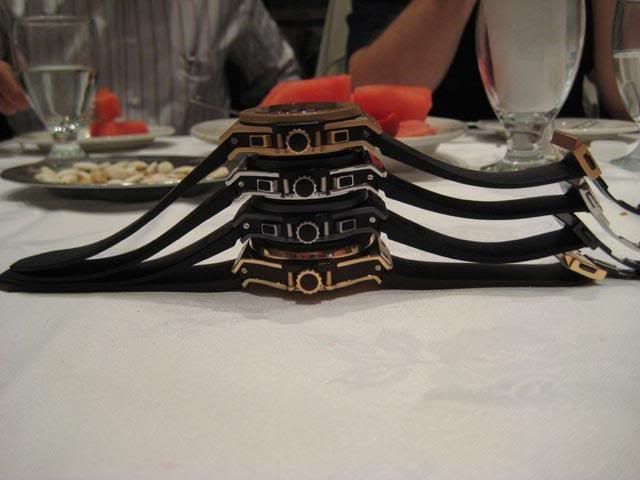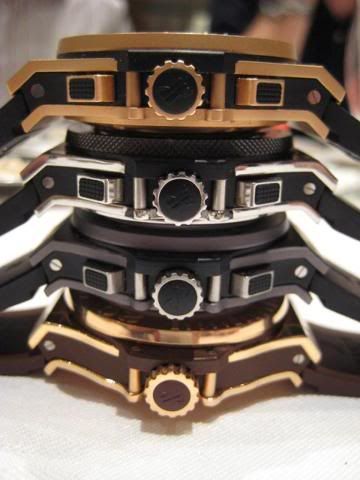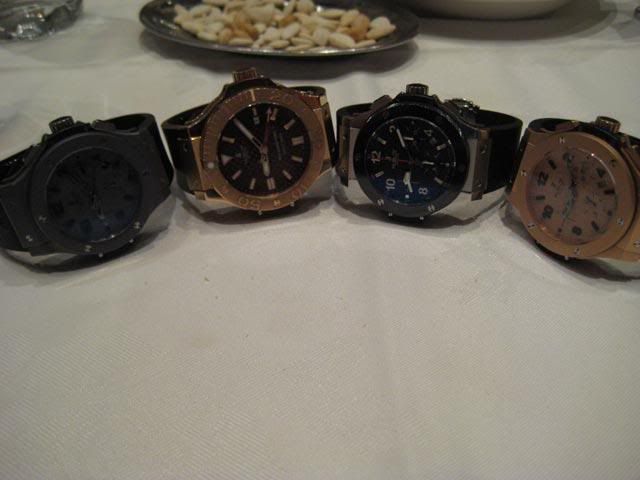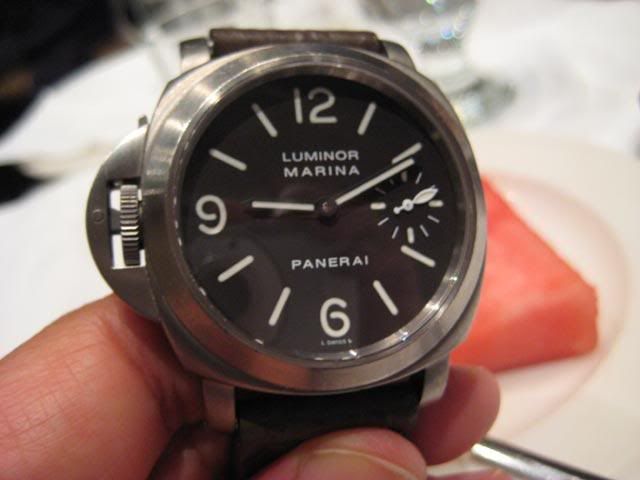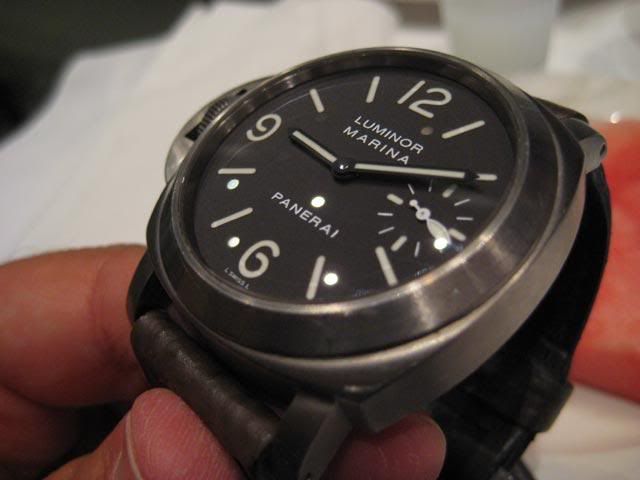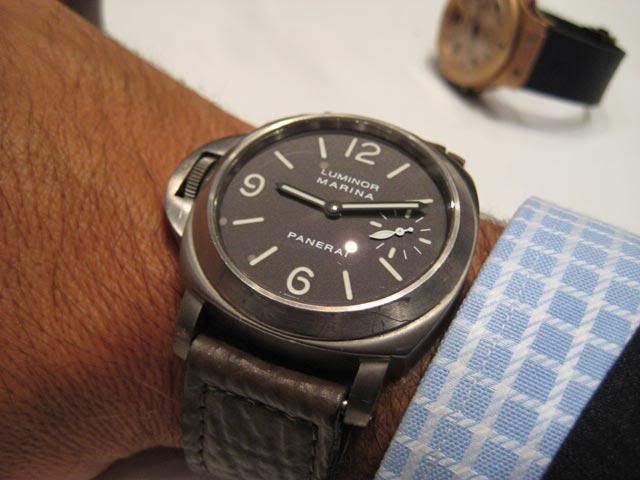 The mandatory table shot!!!!!!!!!!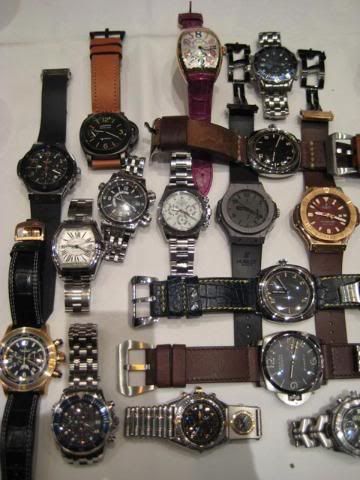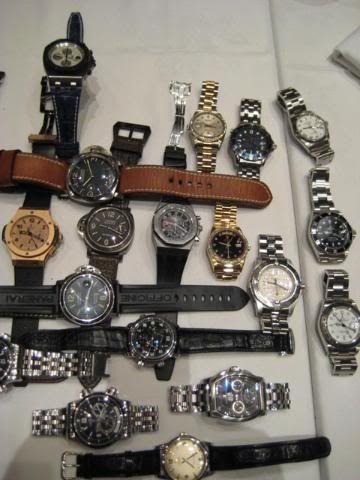 A few more watches…..
OK, I came to the realization that the 217 is not for me (I mean no disrespect to any 217 owner!!!!)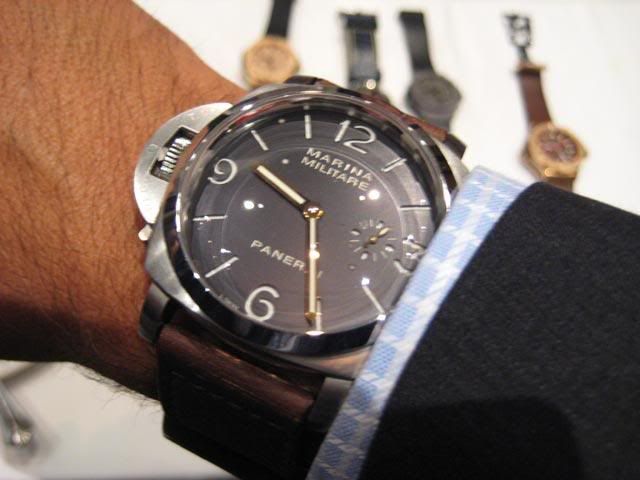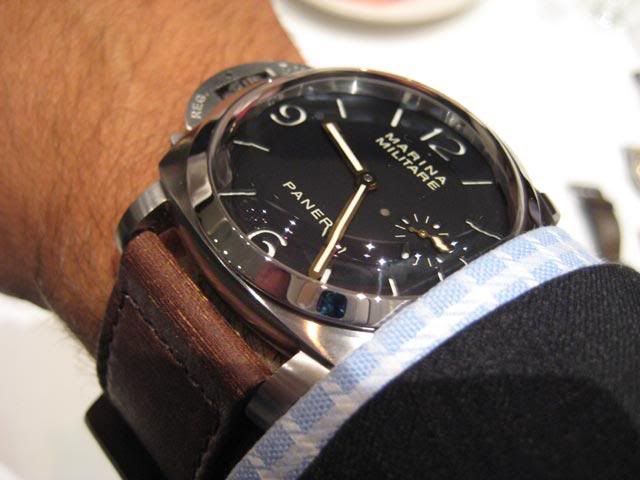 47mm showdown, LOL!!!!!!!!!!!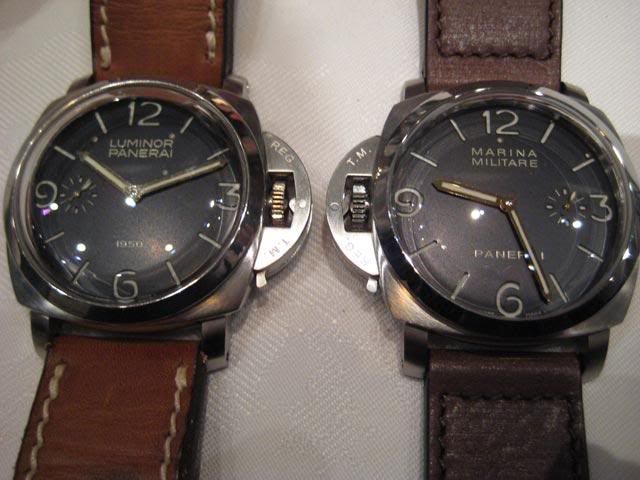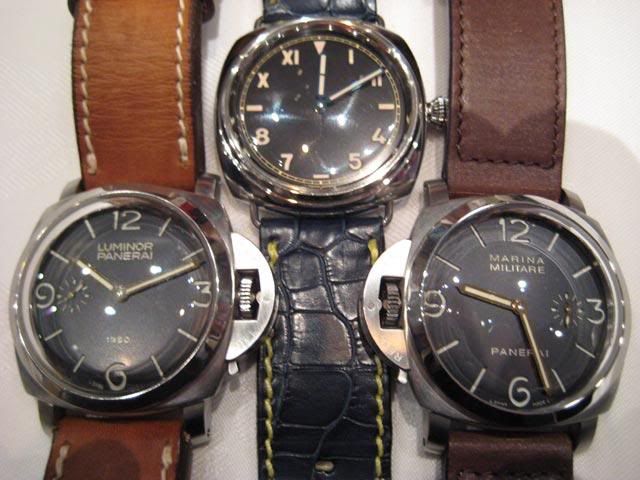 src="http://i28.photobucket.com/albums/c236/nad1/GTG/IMG_2046.jpg">
Martin is loving the Big Bang and Angelo can't wait to join the Club, right Angelo??!!!!!! LOL
Marc, Me, and Mike…..
I hope that you've enjoyed sharing our GTG with us & thanks for looking!!!!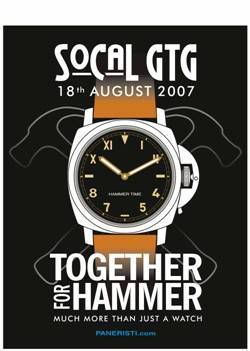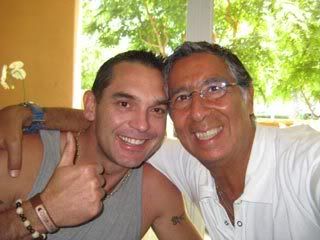 Montreal, Canada