Sunday November 11, 2008 - FOUR (4) surprise meetings in one day!!!!!
OK, so all flights to Geneva were not available for my original departure date, so I had to leave a day earlier on Saturday November 10 to arrive on Sunday November 11th.
To my surprise, this was the day of the Antiquorum auction at 2:00PM.
I settled in, having arrived at 8AM, and immediately proceeded to the preview of the items on auction that afternoon: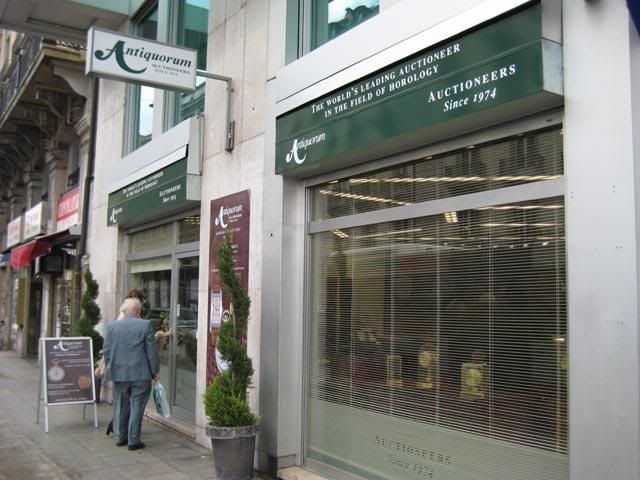 At 2PM I proceeded to the Kampinski (formerly known as the Noga Hilton) where the auction was being held: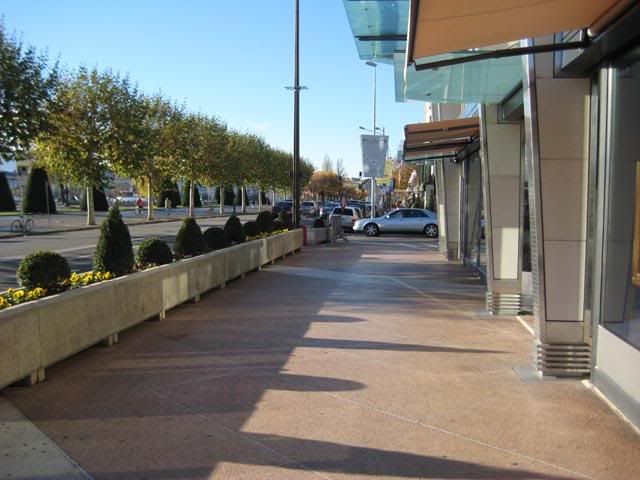 During a break I saw a group of four talking in the corridor outside the auction room.
Much to my surprise!!!!!!!!!!!!!!!!!!!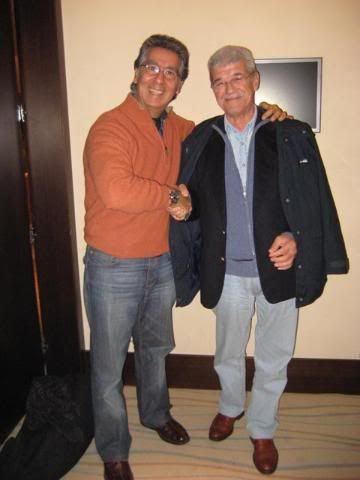 Signore Ferretti!!!!!!!!!!!!!!!!!!!!!!!!!! Sadly he doesn't speak any English, and my Italian is very limited, but we hit it off anyway.
He recognized me from my posts, LOL!!!!!!!
A little later while having an espresso in the lobby, I hear someone calling my name behind me.
I had just seen Andy a week earlier in NYC at the Hublot dinner!!!! Andy, it was great to have this chance meeting!!!
Back upstairs at the auction, I met another surprise 'celebrity'.
The one & only Francois-Paul Journe!!!
"Make sure you take a good photo", LOL!
Later that evening at dinner, another well-known collector joined Andy & I.
Amr made the trip from Lausanne: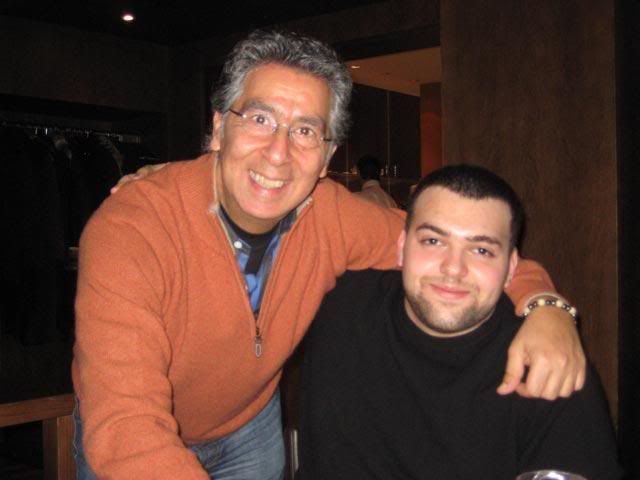 I can't believe I 'bumped' into Andy in Geneva!!!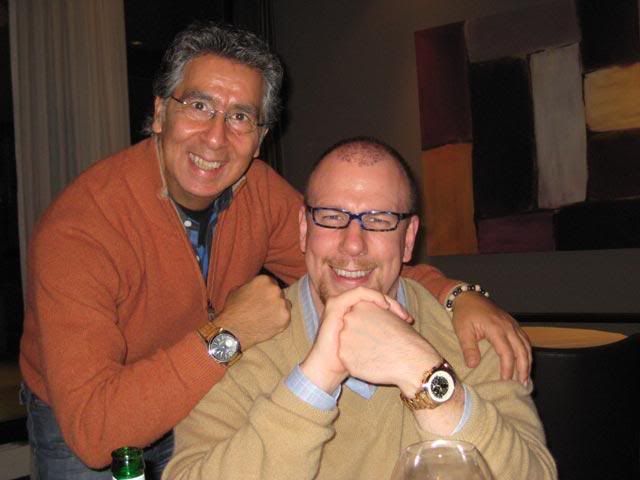 The watches:
Amr's Ice Bang, my 88, and Andy's GP: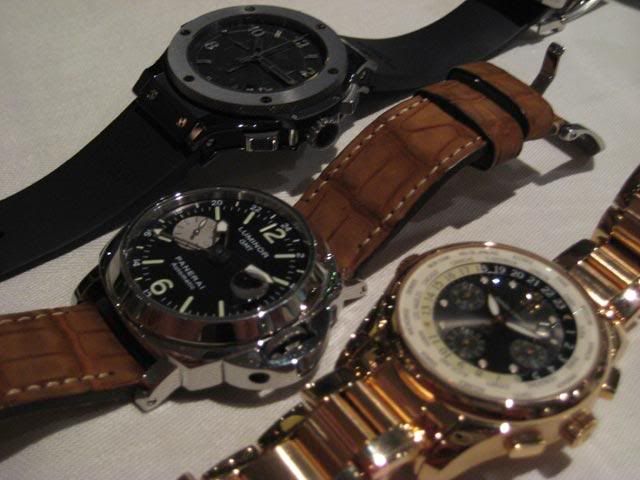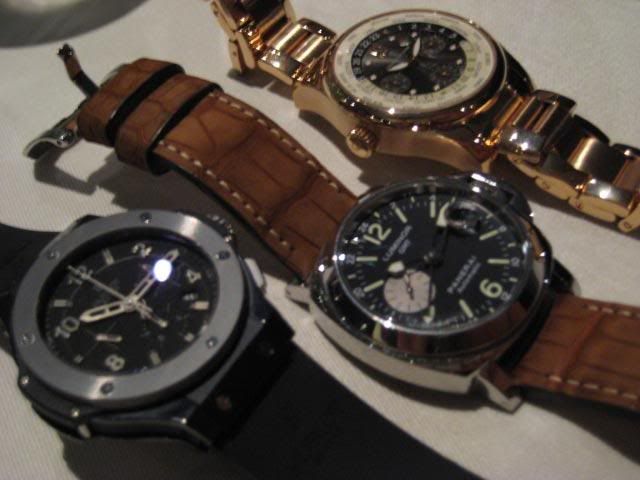 The lighting was bad so I hope this is a little better:
I had to try on the Ice Bang!!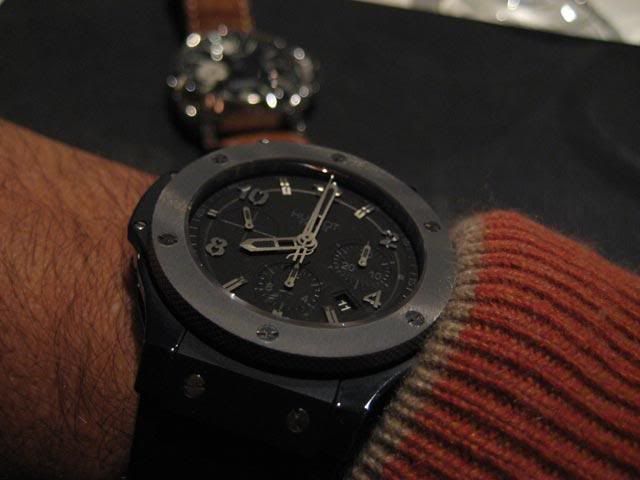 Andy, Amr, & me, leaving the Beef Club restaurant:
After dinner we hit another place for some libation & cigars:
I had to take this photo, LOL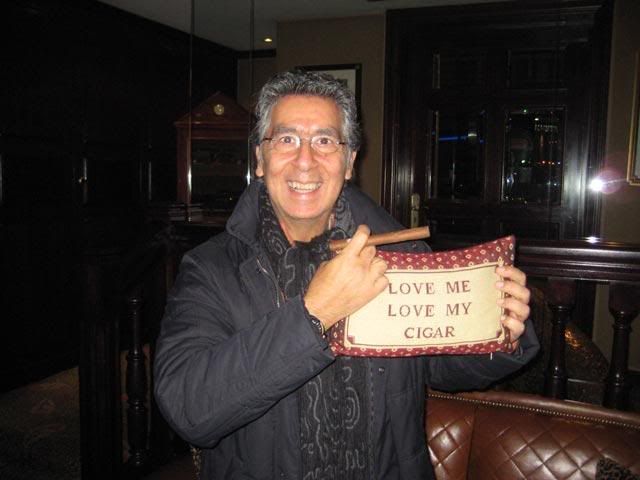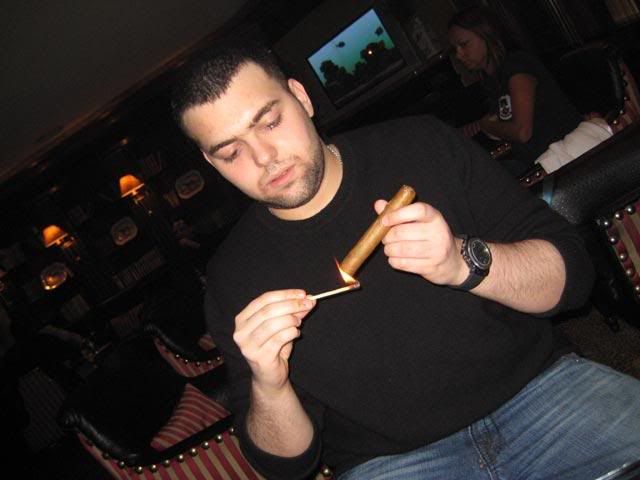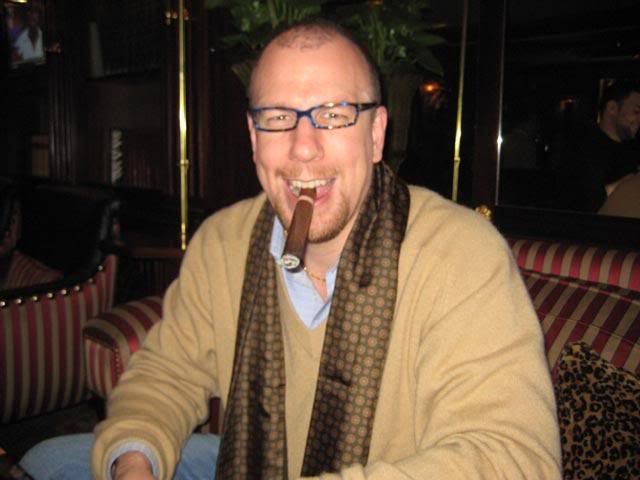 A night out in Geneva!!
I had another mini GTG and that will be in my next, and possibly the final, report from this trip!
Thanks for taking the time to look at my post.
Have a great day!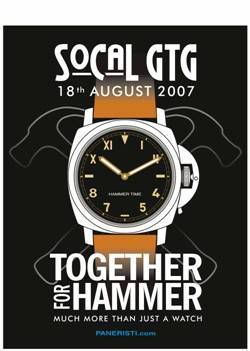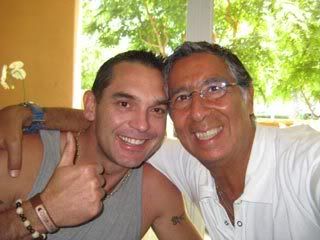 Montreal, Canada