Before the rain this morning, a hint of Asperatus maybe....(over Gainsborough Lincs.).
Travelled to Anderby Creek Cloud Bar to meet up with Gavin he was recording a programme for BBC TV. Ironic while travelling listening to the Radio Lincolnshire news, it said that Lincolnshire is declared an official drought area, at the time I had windscreen wipers on double speed, had difficulty driving for the rain and the roads looked like rivers...:+)....
The cloud bar lived up to its name....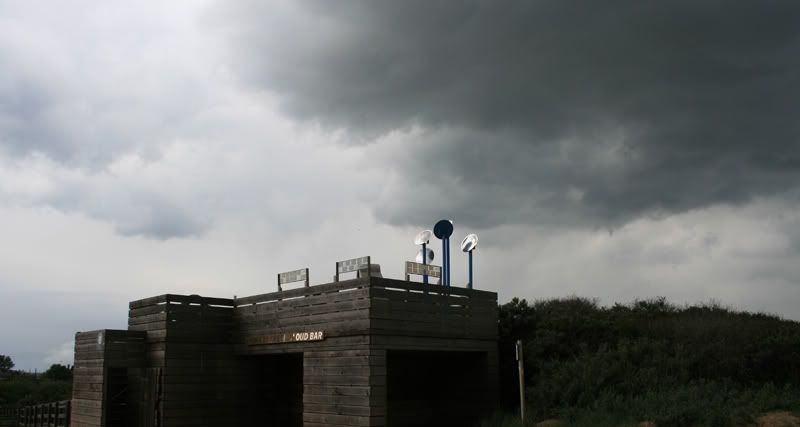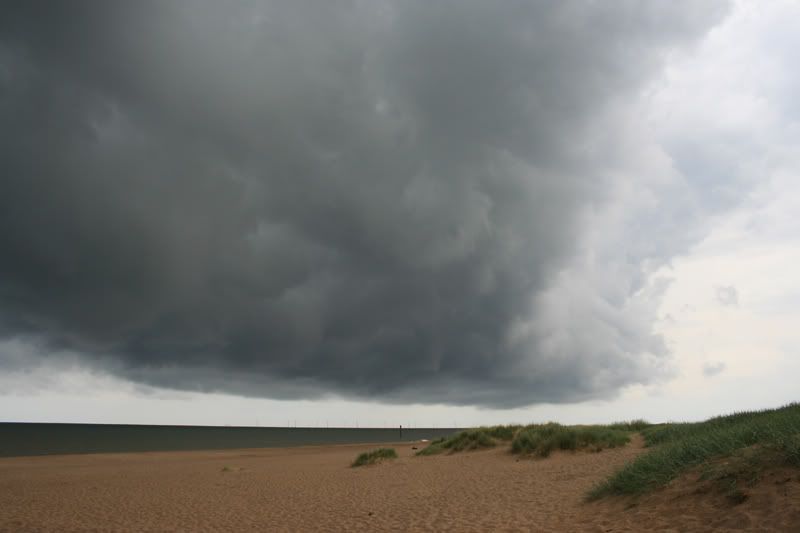 Filming.......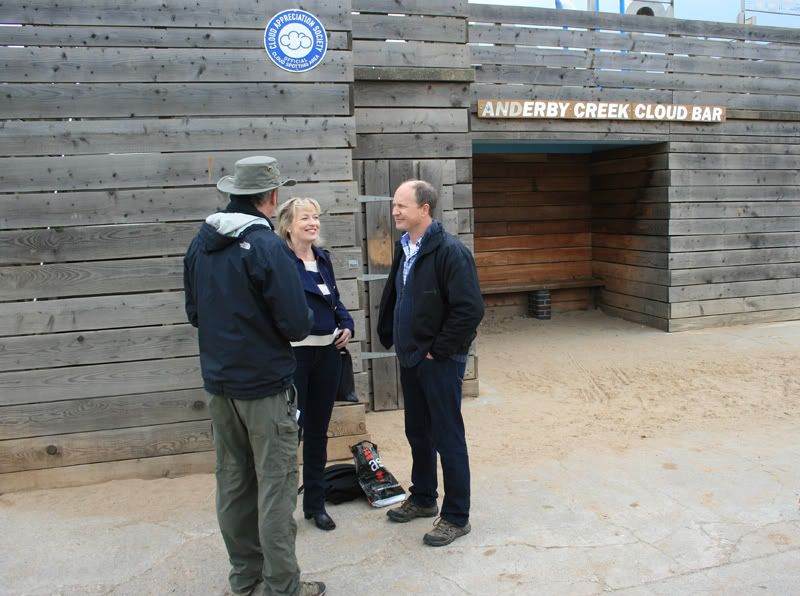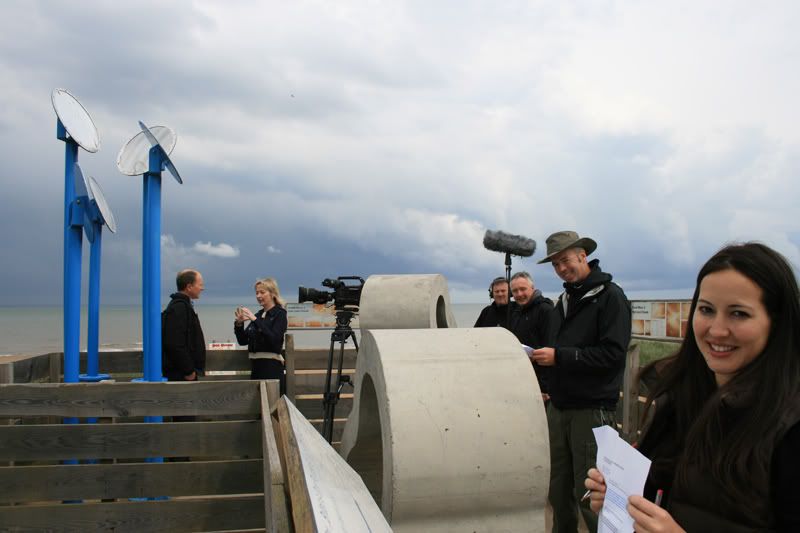 Propping up the bar....Gavin left, the delightful journalist, presenter and weather forecaster, Carol Carol Kirkwood centre, yours truly right.