Here is the 2-button deployant: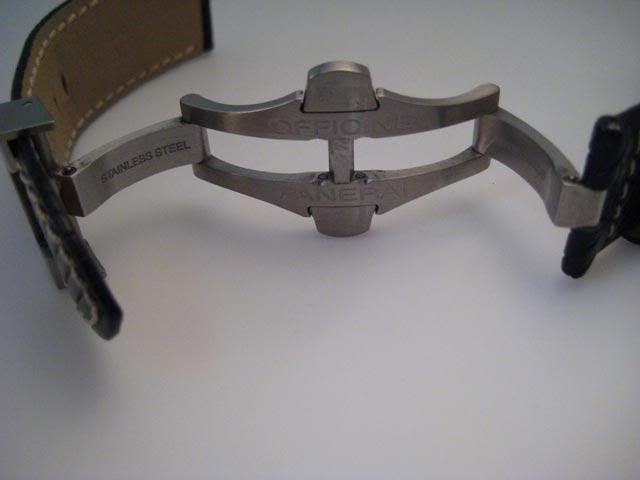 There is a half screw on one end: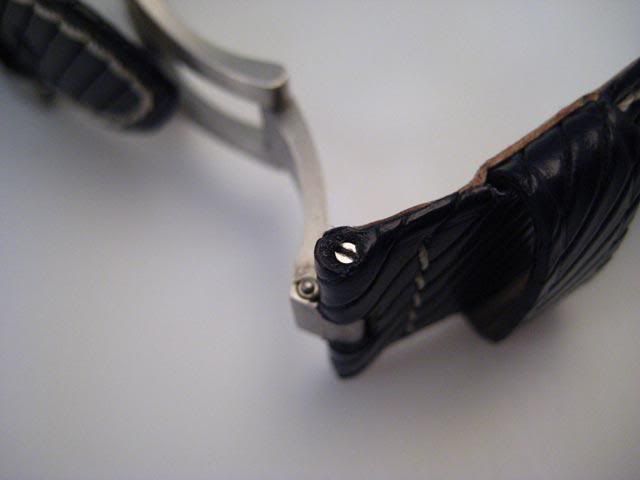 This is what it looks like when taken apart:
The solid pin slides into one side of the strap, while the pin screws into the other: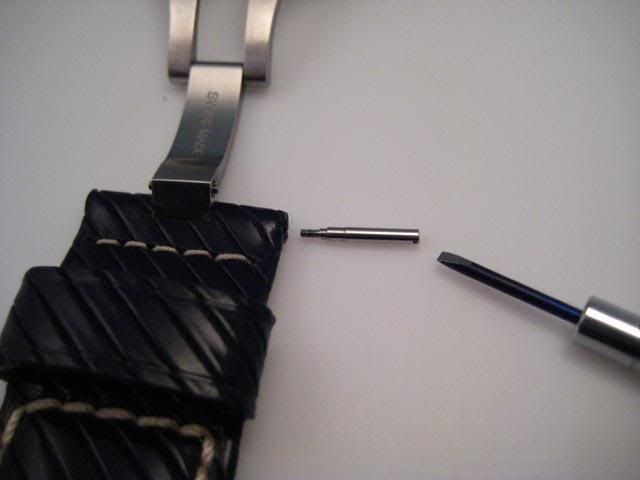 Here is an old-school style deployant without the pushers: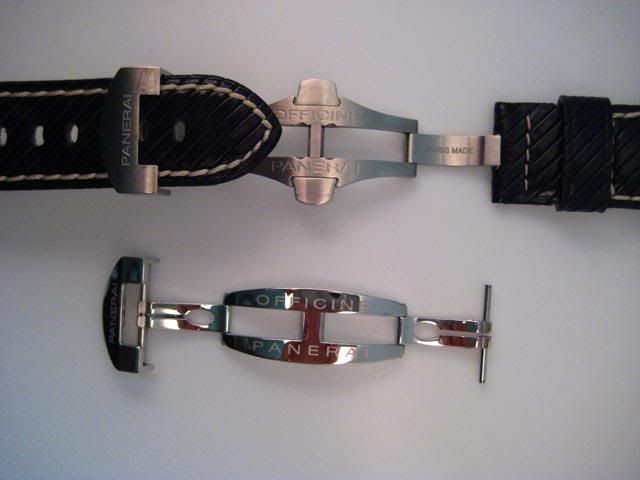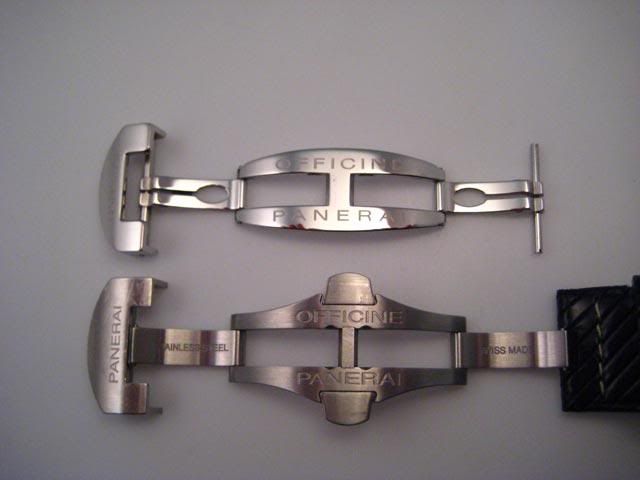 There are a few other deployant styles but I don't have those photos right now.
For all those who asked about how to put on or take off the deployant, I hope this short pictorial has helped
Thanks for looking!!!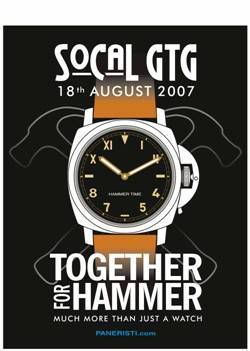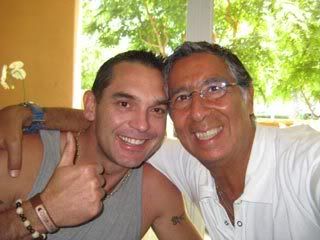 Montreal, Canada