Okay - what to do on a day like yesterday was?
How about a little indoor project?
I traded my one and only Rolex for this Blancpain a couple of years ago - haven't looked back!
Love this watch....100 hour power reserve, big date, just a nice overall package. It was my most accurate watch also, going day after day and being nearly dead on. That is until it needed a service - took it back to the second hand retailer where I purchased it (quite well known in T.O.) and they arranged for a service with a local guy. He ended up performing a full service, including replacing the two mainsprings (one had broken). When I got it back, it was fixed but losing about 10 seconds per day on the winder, and about 6 a day on the wrist. I'm not an accuracy freak, but it was a bit much considering how well it ran before. So I thought I would regulate it!
So, step one is to pop the strap off:
Open the case: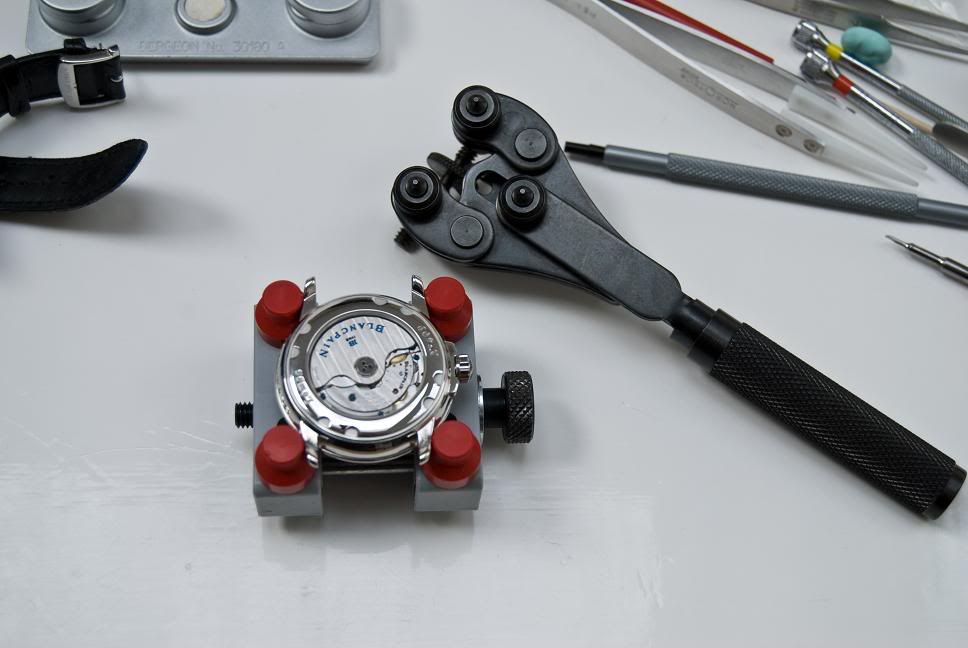 Now inside the case back, you can see where the watchmaker scribed his code for the service. If you look at the last two letters anyone from T.O. can figure out where I bought this watch.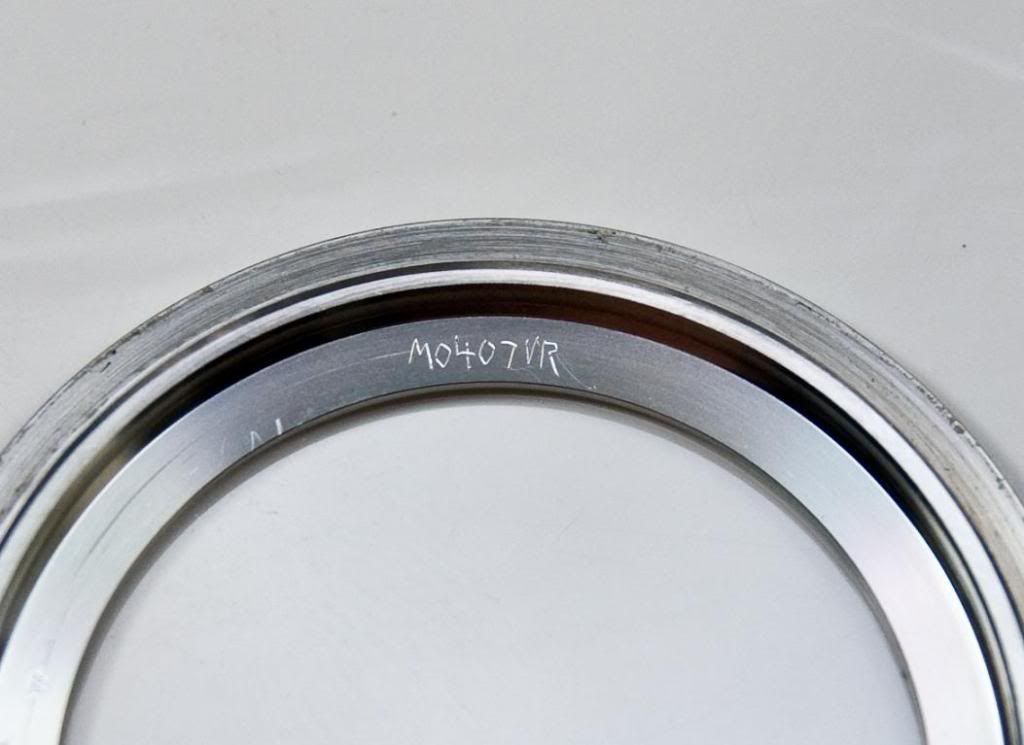 So with the back off, let's have a look at the movement - nicely finished. Aside from my GO, this is probably the watch that has the best finishing details....however the Côtes de Genève on the rotor certainly looks machine applied based on the depth in places (not unexpected on a watch of this price range).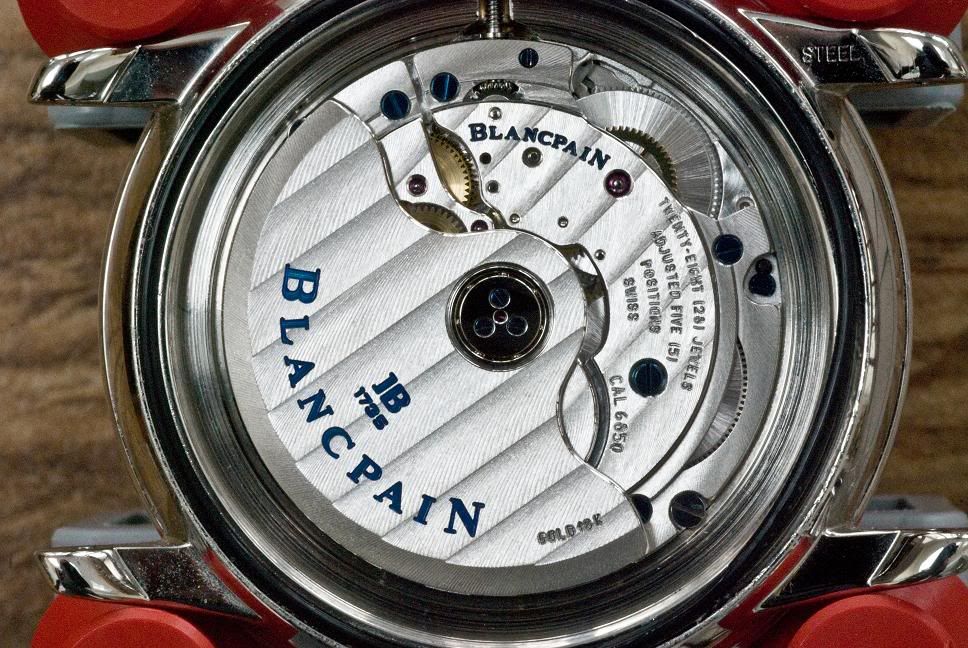 There are many different methods for making adjustments to the balance when watches have regulating pins, and this one is a bit different than what I'm used to working on so let's have a closer look. In the photo below I've added a small arrow to show the Triovis regulator. This system allows for fine adjustments via a small screw that goes through a bar that has a corresponding thread. When the screw is turned, it stays stationary, and the bar moves - this in turn moves the ring that has the regulating pins attached to it. Moving the pins lengthens or shortens the effective hairpsring length, making the watch run slower or faster as desired.
In this case I turned the screw about 2/3 or a turns towards the + arrow.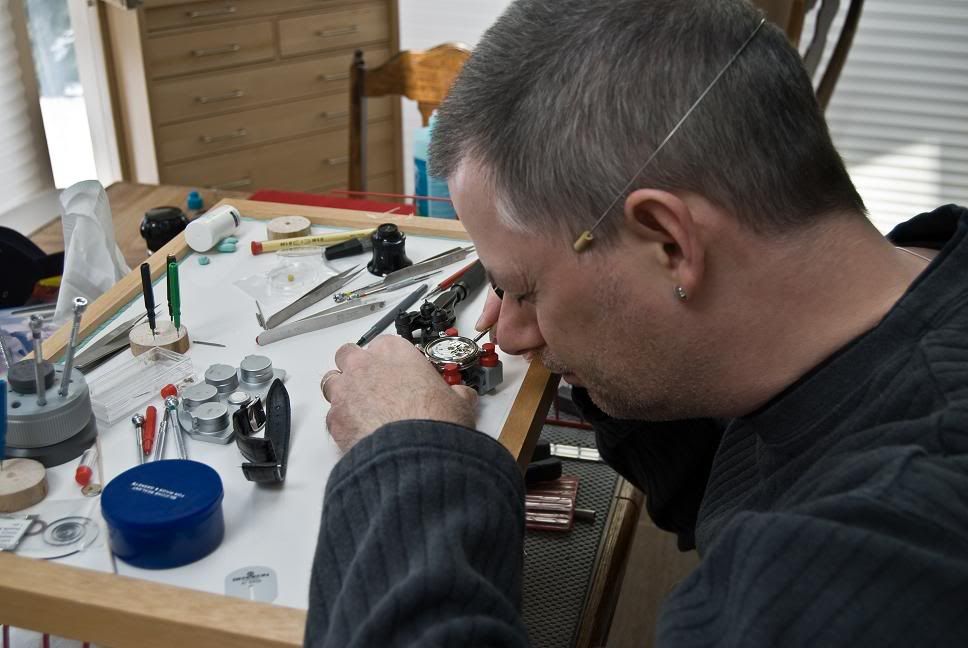 While I have it open, a couple of shots of the finishing.....the anglage is quite nice.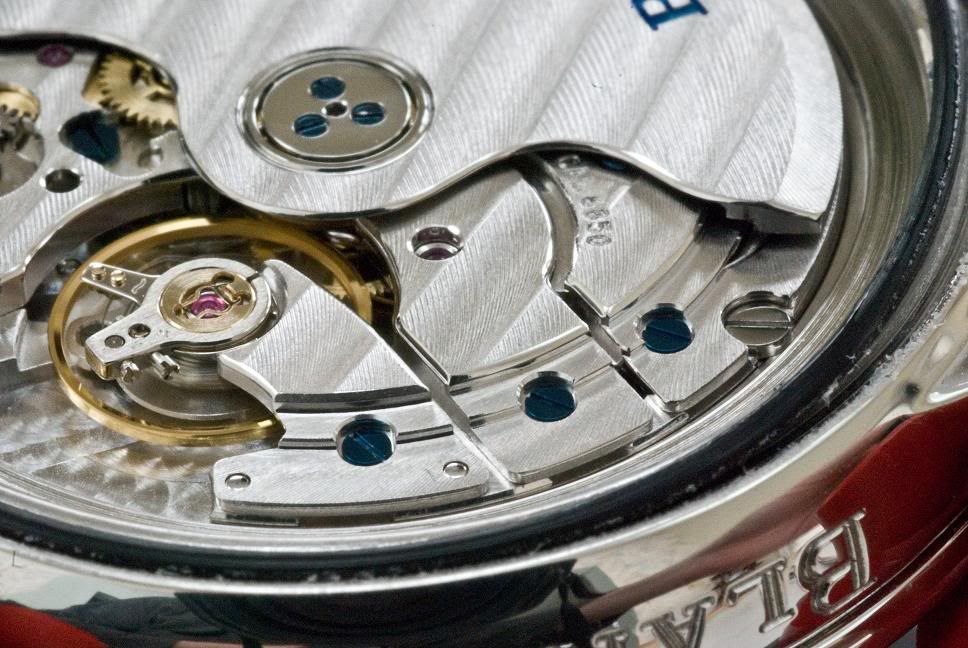 A little closer....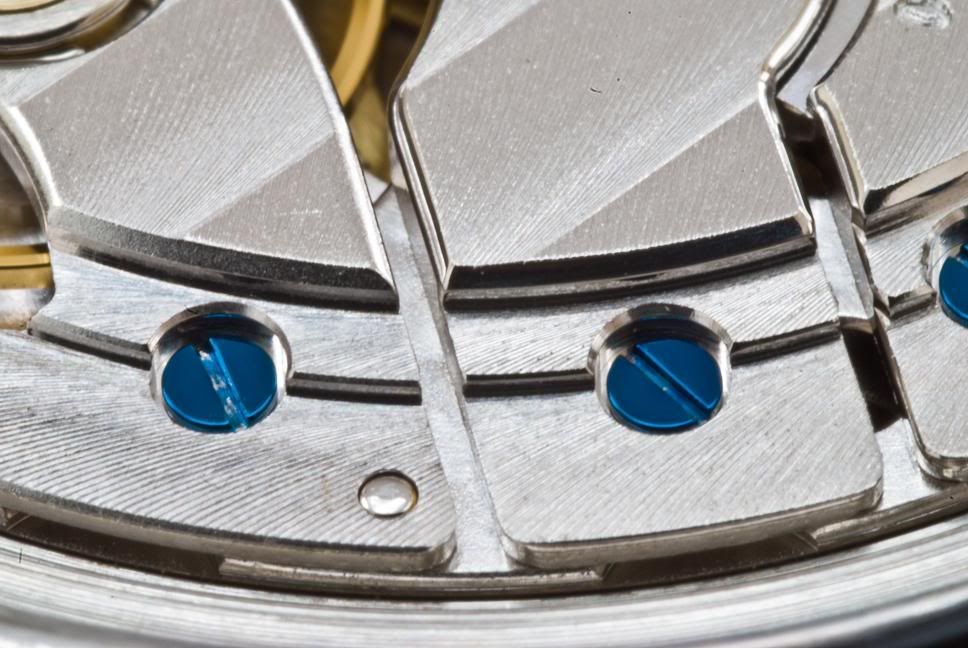 After lubricating the case back gasket with silocine grease, back to the new toy for a pressure test....since this is rated to 100m I had to pump it to 10 ATM....sore shoulder when I was done!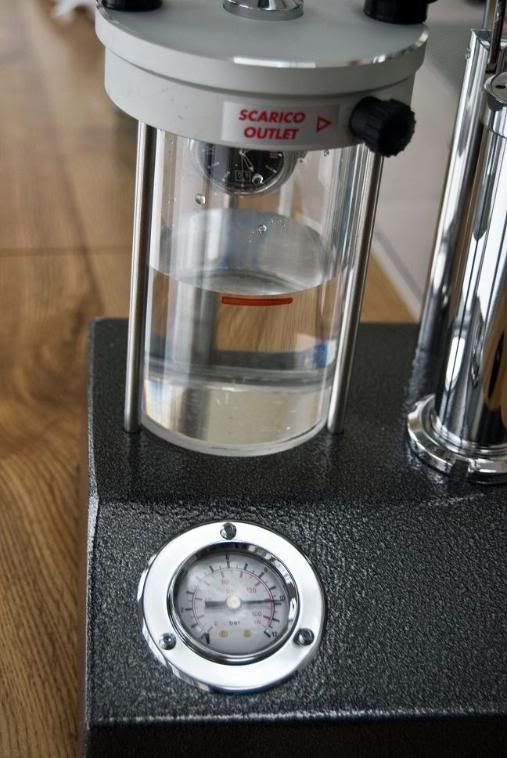 In for a dunk and release of the pressure.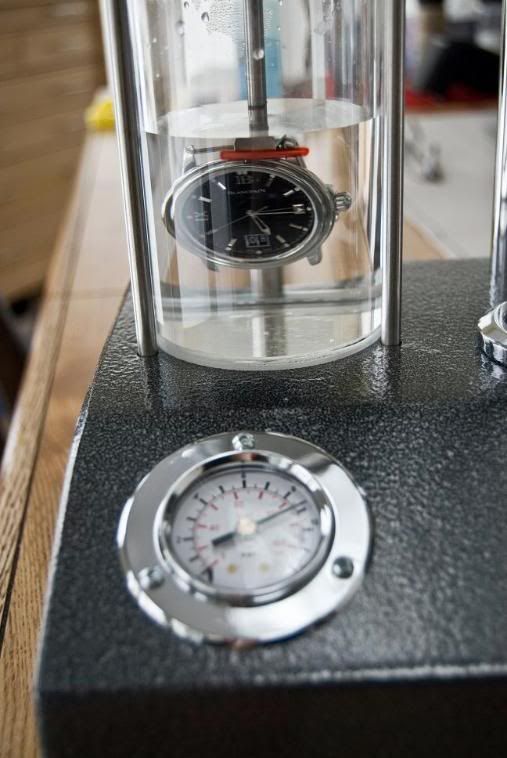 All done - no leaks!
Back on the wrist.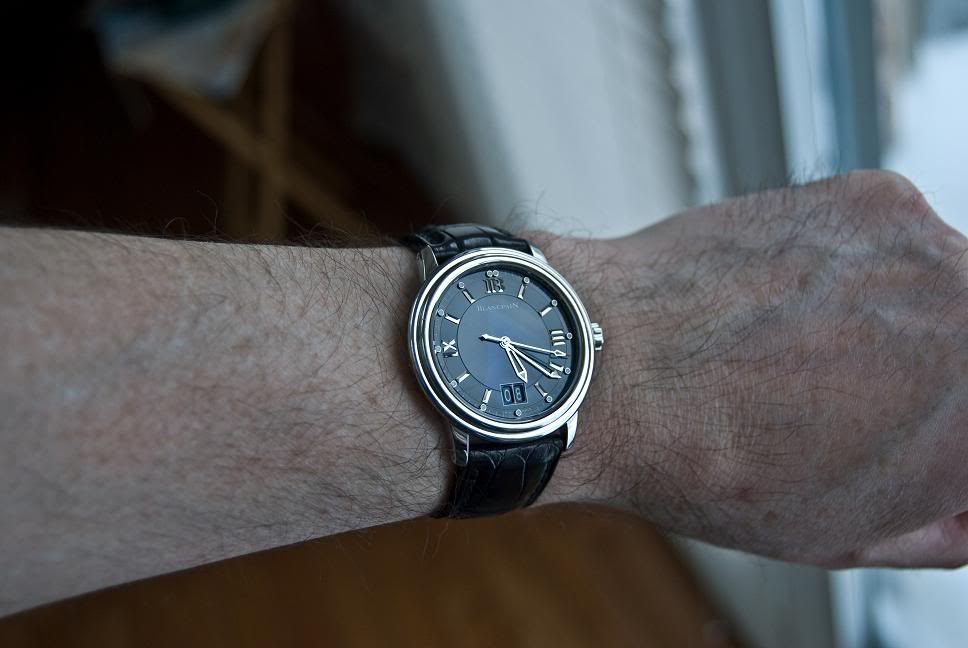 23 hours later it's running about +2 on the wrist, so this will help balance out the time it loses on the winder. Much better!
Thanks for looking....hope you guys enjoy these technical posts...if not let me know and I'll stop!
Cheers, Al
Best,
K
A true friend stabs you in the front.
-Oscar Wilde