The level of embellishment speaks for itself. This gun appears to have been well thought-out cosmetically which means it was planned. You don't simply take a sow's ear and turn it into a silk purse. As to how could something like this have survived almost unscathed (implying it must be faked)? Here's a similar authentic offering which is 100 years older. (Sorry, these are not air guns but I'm showing them to demonstrate that such gems do exist.)
"FABULOUS BRESCIAN GOLD MOUNTED FLINTLOCK THREE-GUN SET SIGNED "GIO BOTTI" MADE FOR GRAND DUKE ERNST AUGUST. CIRCA 1710"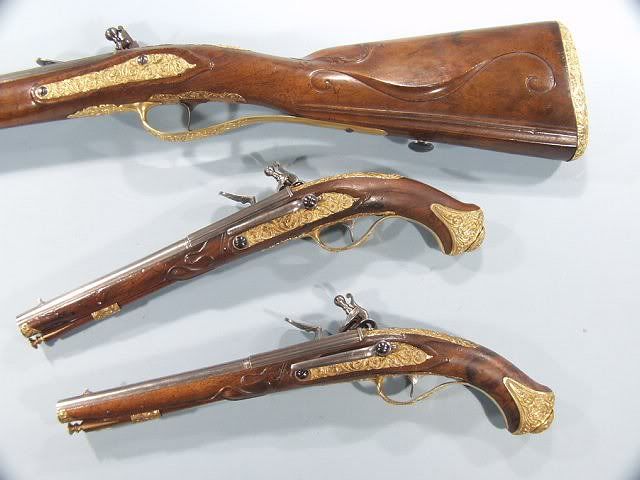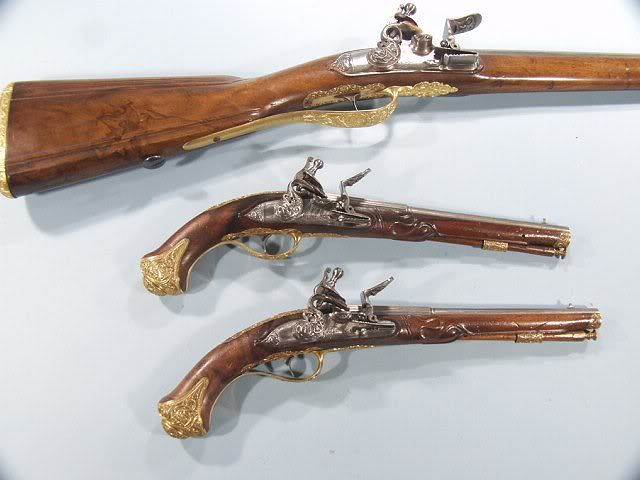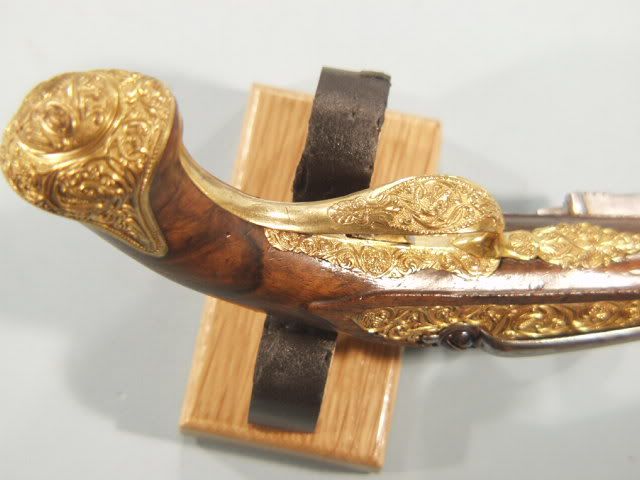 Note the pristine lock on the rifle -
I've seen the above set, myself, and they are genuine.
That air gun has intricate gold inlays as well as nicely executed scroll work. To be frank, anyone going to such lengths and then asking, what, $11,000?, shouldn't be in the forgery business.