A local Craigslist find, I picked this up today. The seller stated he took it on a debt collection from a cousin in California, so I'm not sure which gallery it originally came from.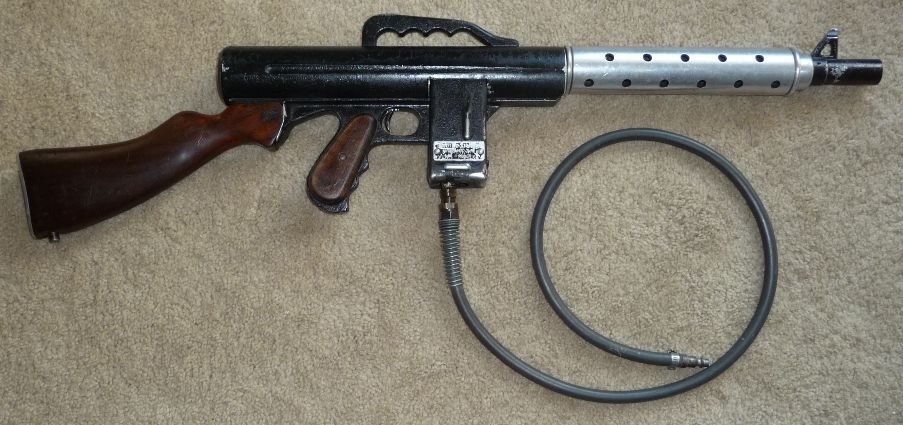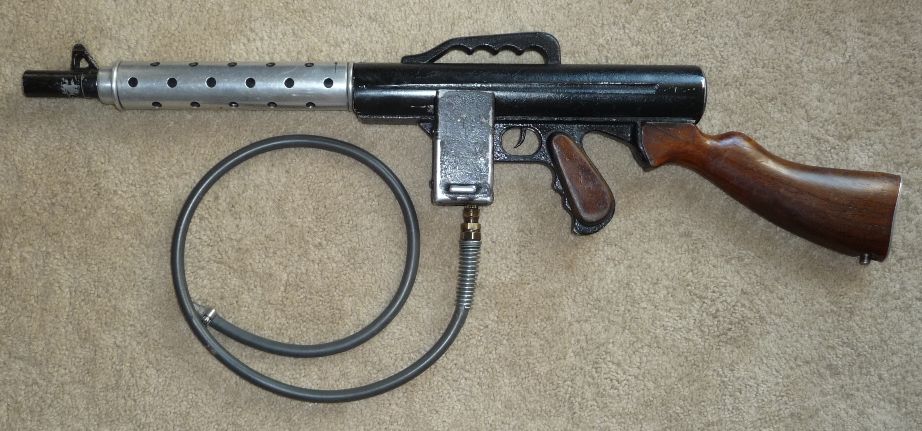 Shooting Star, Inc. uses the original Feltman Products design after Feltman was sold to Vintage Pneumatics, who then changed the design of the mechanism for simplified manufacturing. Shooting Star is still in business today. This model is called the Combat.
Hooked it up to my compressor, it works like a champ! Based on the action block number, I think it was made in the early- to mid-80's, so maybe 25 or 30 yrs old. The only thing missing is the original counter chain (although they are still available from Shooting Star).
Now if I could only find a reasonable supply of No. 1 lead shot, I could have a (literal) blast!!
It makes a nice companion piece to my original Feltman gallery gun.