The trigger seems strange to me?
Looks like a combination of a LG51/52/53 sear housing and a LG55/LGV double trigger unit to me.
Normally these units should be separate and not (like this one) a single unit?
I inspected all my LG51/52/53 double trigger rifles and they all have the same units like in the pic below.
[IMG]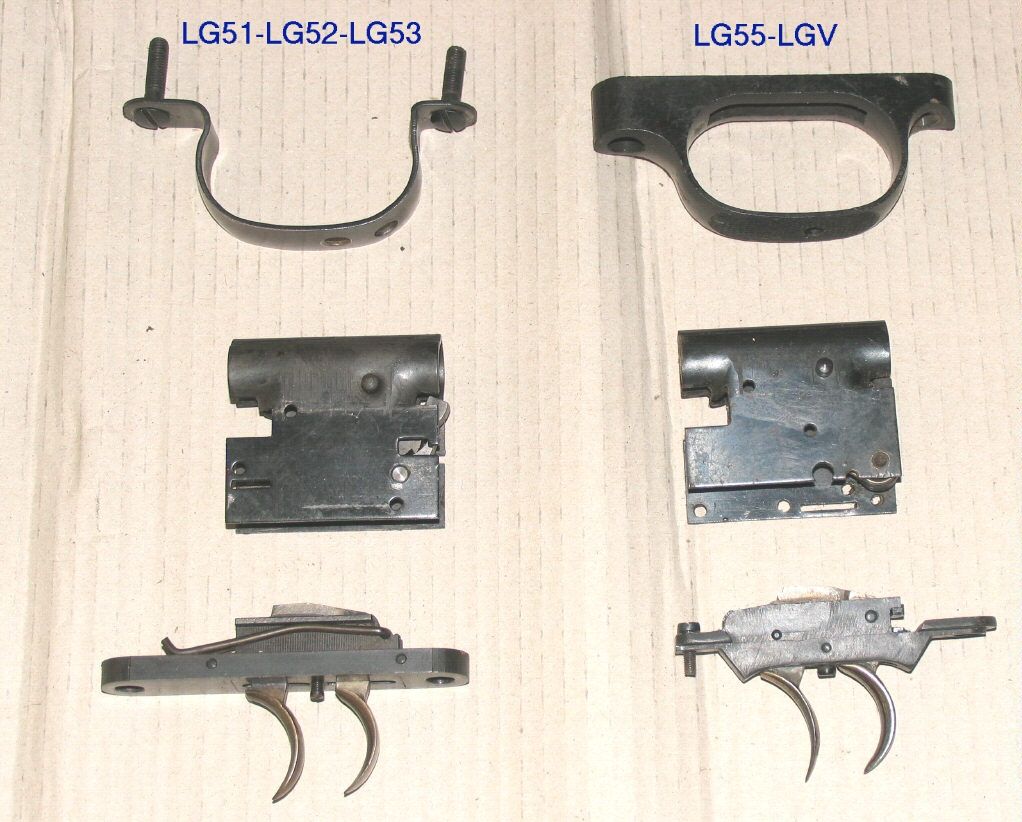 [/IMG]
[IMG]
[/IMG]
-----------------------------
Frank