As promised in a earlier thread:
quote "My new project is a custom build (by me)HW95 with "old school" Maccari buttons on the piston,Maccari spring with tophat and spring guide and a piston seal from the same man.
Allthough the Rekord trigger is very good, I did a "trigger job" on it and now it is unbelievable!!
The stock is a Custom stock Tyrolian with rosewood pistol grip cap and 4 panel skip-line chequering in a "de luxe" walnut.
All the work has been done allready, I am putting the last layers of oil on the stock right now.
The scope that will be mounted is a Leupold VXI 2-7x28 Rimfire Gloss finish.
(the rimfire series have a reduced paralax from the factory)
Have been putting some shots (about 20) over the chrono and it is VERY consistend. the difference between the highest and lowest is 7 fts!
I will show some pics when it is ready." unquote
So here we go:
This is how I received the action from the factory.
[IMG]
[/IMG]
And this is what it's now:
[IMG]

[/IMG]
[IMG]
[/IMG]
[IMG]

[/IMG]
[IMG]
[/IMG]
[IMG]
[/IMG]
[IMG]
[/IMG]
[IMG]
[/IMG]
[IMG]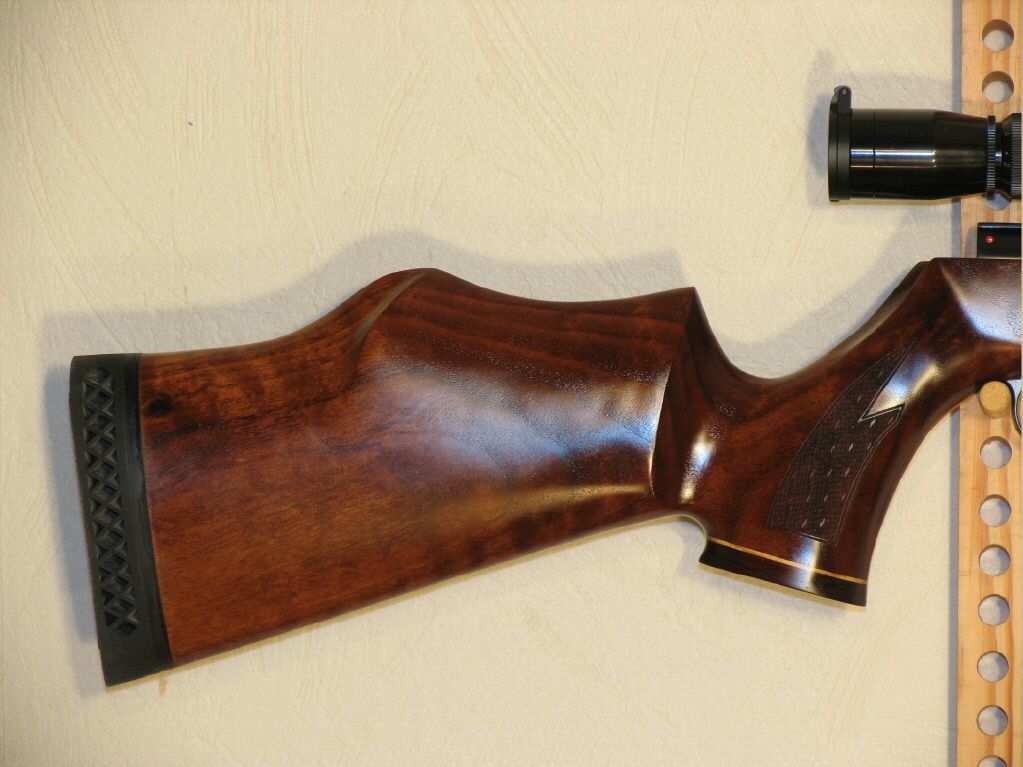 [/IMG]
[IMG]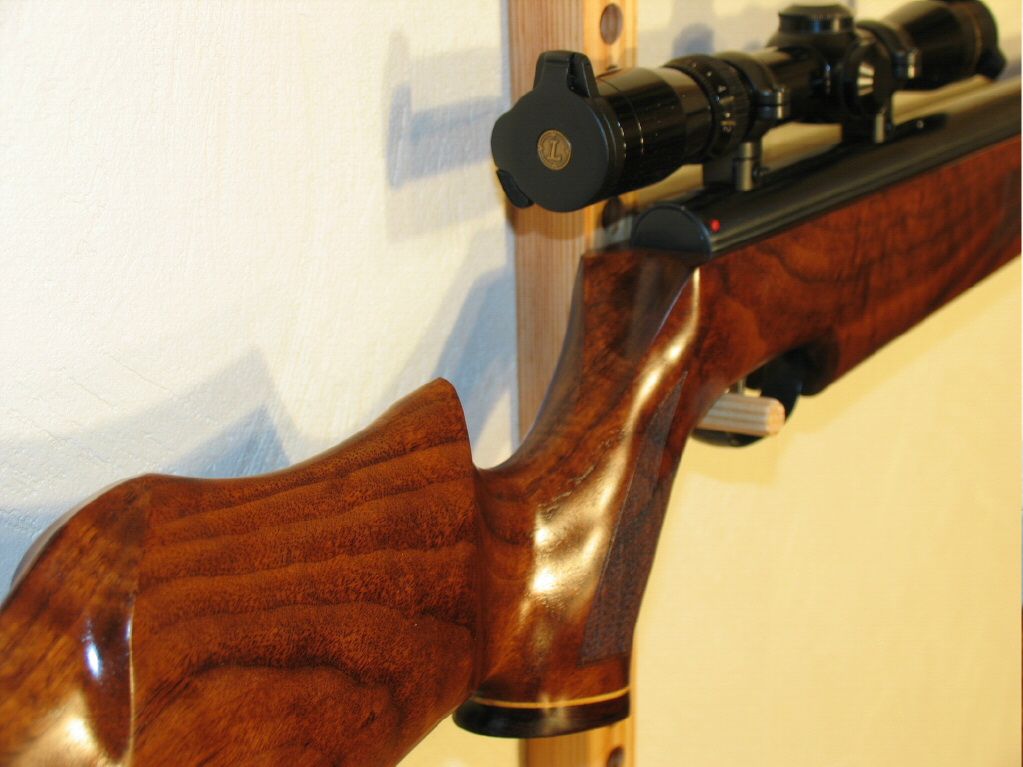 [/IMG]
[IMG]
[/IMG]
--------------------------------
Frank