...but I would like for someone to explain to me what the heck this IS!!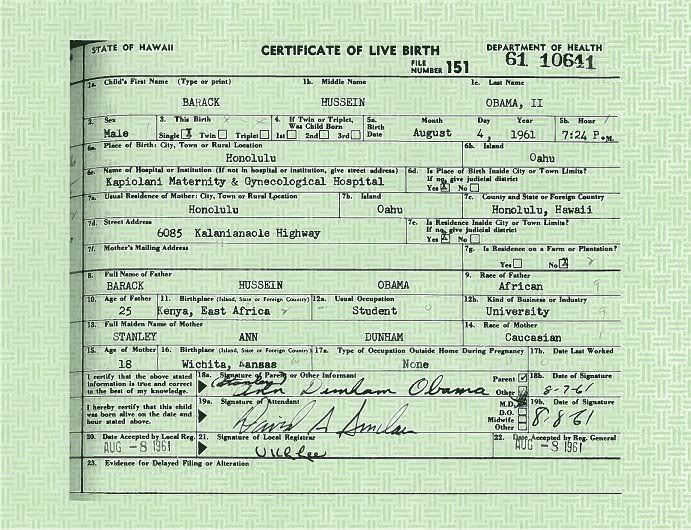 It appears to be one piece of paper on the right but 2 pieces on the left, with part of it exiting stage left, down and out.
There are other little things that are a bit "extraordinary" like the white halo around the type -(which suggests sharpening)- but the same halo doesn't appear around the crosshatching. And ... the spacing between letters. I haven't really delved into it deeply yet but the word HONOLULU appears twice at the top but if they're superimposed on each other, the spacing is different. (The second o in the second word is squeezed against the n but the last u is located too far to the right.) Now, these typewriters were mechanical, allowing the letters to advance one defined space as soon as a letter had been struck. So ... even if the first o happened to strike when the spacing hadn't quite finished advancing, it wouldn't explain why the last u is TOO FAR to the right. The spacing on the document suggests that the letters where individually cut and pasted and spaced by eye with an image editing program. "Wichita Kansas" appears to be typed by a different typewriter than the rest of the document. Notice how the k sits up from the rest of the type. It doesn't do that in other typed words.
The typing is absolutely perfectly aligned to the other lines in the form. In other words, the information was typed into a government form later ... by a typewriter. This means the form was spooled into the typewriter and it would be unusual for the typing to align absolutely pristinely perfectly with the lines on the form. Yet, the typed lines align perfectly in this submitted document.
That is ... except for the Dept. of Health number at the top right. That number is quite out of alignment and is also smudged if/when you blow up the image. (Note: Don't use the above image for fine inspection.
Try this .pdf instead
. )
I'm sure there's more to be found.
This form shows nothing more than the previously transcribed copy. One wonders why Obama wouldn't simply have released this one in the first place if it already existed?
Notice the race is African. That wasn't an official classification of race back in 1962 to my knowledge. It would have been "negro" or "black."
-Vince