"I have been emphasising for a long time, as I did two weeks ago in the newsletter about the Olympic flame, that what we focus on - give our attention to - we energetically connect with."
Yes Dave, you did, and were dead wrong on that one too. http://www.network54.com/Forum/411478/message/1337977022/ILLUMINATI+SYMBOL+CHEERED+AND+WORSHIPPED+ACROSS+BRITAIN...
So Dave, you have given us something that is not true but posed it as fact(ual) to focus on - give our attention too - energetically connect with. Why would you want to do that then?
propositions which imply their own negation are necessarily false
whereas propositions implied by their own negation are necessarily true
---
rejected and denied by many, accepted and embraced by few : falsifiability
- it is not what we (think we) know that matters, it is what we can show true that does
as the maxim demands; truth is demonstrably fact and fact is demonstrably true
everything else ... mere BS -

New!! Improved!! Now With CDEH-Formula!!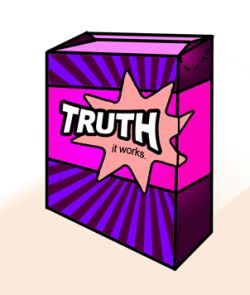 CD: short for inevitability