Just because you hold an opinion on something doesn't mean you know what you are on about
Yup, the quick-let-us-destroy-what-we-don't-understand-before-it-destroys-us-and-ask-questions-later-if-at-all attitude all over again.
I'd say science goofed when it claimed Neanderthal Man went extinct.
Anyway ... those who have no idea what they are on about are usually those also not familiar with a little principle that goes something like this:
If what is explicitly posed
is true, then what it infers
or implies must or should
be true as well. If not, then
there's something amiss
with the explicitly posed.
If this see-oh-too stuff is indeed such a menace, then how come those running greeneries pump loads of the stuff into the greeneries to make plants thrive. ( wtf!? the global warming alarmist will go - because they have never heard of this neat little trick, affirming how well informed they are on the subject and the actual nature of see-oh-too )
So, when we want to turn these 'global warming' alarmists into stuttering wrecks and display them for the Einsteins they are, all we have to do is mention the p-word. Great fun I tells ya.
The annoying part of all this, of course, is that those running the show are aces in turning solutions into problems and make the world believe it. Then again, who can blame them, it's how they secure their positions.
The logician: 'here are the demonstrable facts, what conclusion can we draw from them?'
The believer: 'here is the conclusion, what alleged facts can we conjure to justify it?'

---
rejected and denied by many, accepted and embraced by few : falsifiability
- it is not what we (think we) know that matters, it is what we can show true that does
as the maxim demands; truth is demonstrably fact and fact is demonstrably true
everything else ... mere BS -

New!! Improved!! Now With CDEH-Formula!!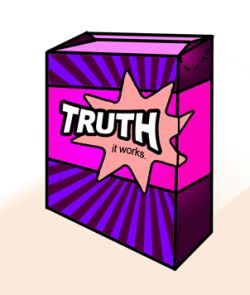 CD: short for inevitability