JVH say (Login JVH)
Sufi
Posted Jun 10, 2012 12:42 AM



 

The Olympic torch relay in which the flame is carried from Greece to the Olympic venue every four years (every two including the winter games) has nothing to do with the ancient games at all. It was instigated at the Nazi Olympics in Berlin in 1936 which were overseen by Hitler's propaganda chief and occultist, Joseph Goebbels ... *

The five Olympic rings represent the five continents involved in the Olympics and were designed in 1912, adopted in 1914 and debuted at the 1920 Antwerp Olympics. ("Games of the Olympiad")

... In the run up to the Berlin games, the International Olympic Committee agreed to German requests that a flame should be kindled from the rays of the sun in Olympia, Greece, home of the original games, and carried by torch to the host city. The 'Olympic' tradition of the flame relay had begun and it is being continued on the streets of Britain as you read this. *

The Olympic Flame commemorates the theft of fire from the Greek god Zeus by Prometheus in ancient Greece where a fire was kept burning throughout the celebration of the ancient Olympics. ("Games of the Olympiad")

 

* Just because the Leni Riefenstahl film "Olympia" says so does mean it is so, it only means that the Leni Riefenstahl film "Olympia" says so.

 

How can you be sure you're right if you can't tell whether you're wrong.........




---
rejected and denied by many, accepted and embraced by few : falsifiability
- it is not what we (think we) know that matters, it is what we can show true that does
as the maxim demands; truth is demonstrably fact and fact is demonstrably true
everything else ... mere BS -

New!! Improved!! Now With CDEH-Formula!!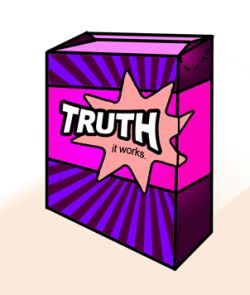 CD: short for inevitability