The Queen of England and the rest of the current British royal family is descended from the Prophet Mohammed (via Arab kings of Spain).
There is a scientist fellow who claims that 0.5% of the world's males have a genetic lineage traceable to Genghis Khan, or his close male relatives.
Tom Hanks is a relative of Abe Lincoln by way of Abe's mother, Nancy Hanks Lincoln. Referenced in one of the Toy Story movies when the first thing Jessie the cowgirl says upon meeting the Hanks-voiced Woody is "Sweet Mother of Abraham Lincoln!"
http://tvtropes.org/pmwiki/pmwiki.php/Main/FamousAncestor
Many of the United States Presidents have blood relations with each other. The Bush lineage has blood ties to a great number of former presidents. George Washington, Millard Fillmore, Franklin Pierce, Abraham Lincoln, Ulysses Grant, Rutherford Hayes, James Garfield, Grover Cleveland, Teddy Roosevelt, William Taft, Calvin Coolidge, Herbert Hoover, Franklin Roosevelt, Richard Nixon and Gerald Ford. Michael Tsarion points out in his work that:
Bush is closely related to every European Monarch on and off the throne and has kinship with every member of Britains royal family. Bushs family tree can be documented as far back as the early 15th century. He has a direct descent from Henry 111 and from Henry V111s sister Mart Tudor... He is also descended from Charles 11 of England.
And we also find that G.W. Bush is a direct descendant of Godfroi de Bouillon. Godfroi was the first king of Jerusalem after he recaptured it from the Saracens, which was the name for the Islamic faith during the middle ages. It is interesting to note that the current occupation of the U.S. in the Middle East was re-established by the same family:
George Bush senior in 1991, and again by George Bush J. in 2003.
George Bush J. is then found to be a cousin of both opposing candidates of his two terms in office Al Gore and John Kerry.
Democratic President Barack Obama also has blood ties with George W. Bush as well as Gerald Ford, Lyndon Johnson, Harry Truman, James Madison and the British Prime Sir Minister Winston Churchill.
On the opposing side of the 2008 presidential ballot John McCain is descendant from Robert De Bruce, King William 1st of Scotland, and also Godfroi de Bouillon.
"And probably one of the most interesting facets of the bloodline relations is the fact that the whole British royal family has descent from the Muslim prophet Mohammed through the Arab kings of Sybil."
Benjamin Stewart
********************************************************************
I have yet to follow ALL of the above through, but feel free to do so yourselves.
************************************************************************
"Note that while it might seem impressive to claim certain historical figures as your ancestor, anyone who lived more than a few hundred years ago and had more than a few children could very well have millions of living descendants right now. See the entries from Real Life below. On the gripping hand though, while simple descendants of important historical figures may be common, "direct male line descendants" - presumably, from firstborn son to firstborn son - probably actually would be unique. "
http://tvtropes.org/pmwiki/pmwiki.php/Main/FamousAncestor
Still, in 'some areas' these links are pretty interesting, don'tcha think?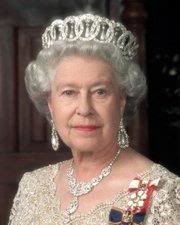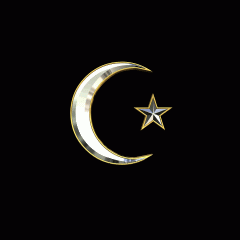 LOVE is the Answer