Mystery Race Results Quiz
by George Green

It's been quite some time since I've had a mystery quiz on here but I came across something today for the older distance oriented readers of this board

Anyone have a guess as to what race these results are from and the year.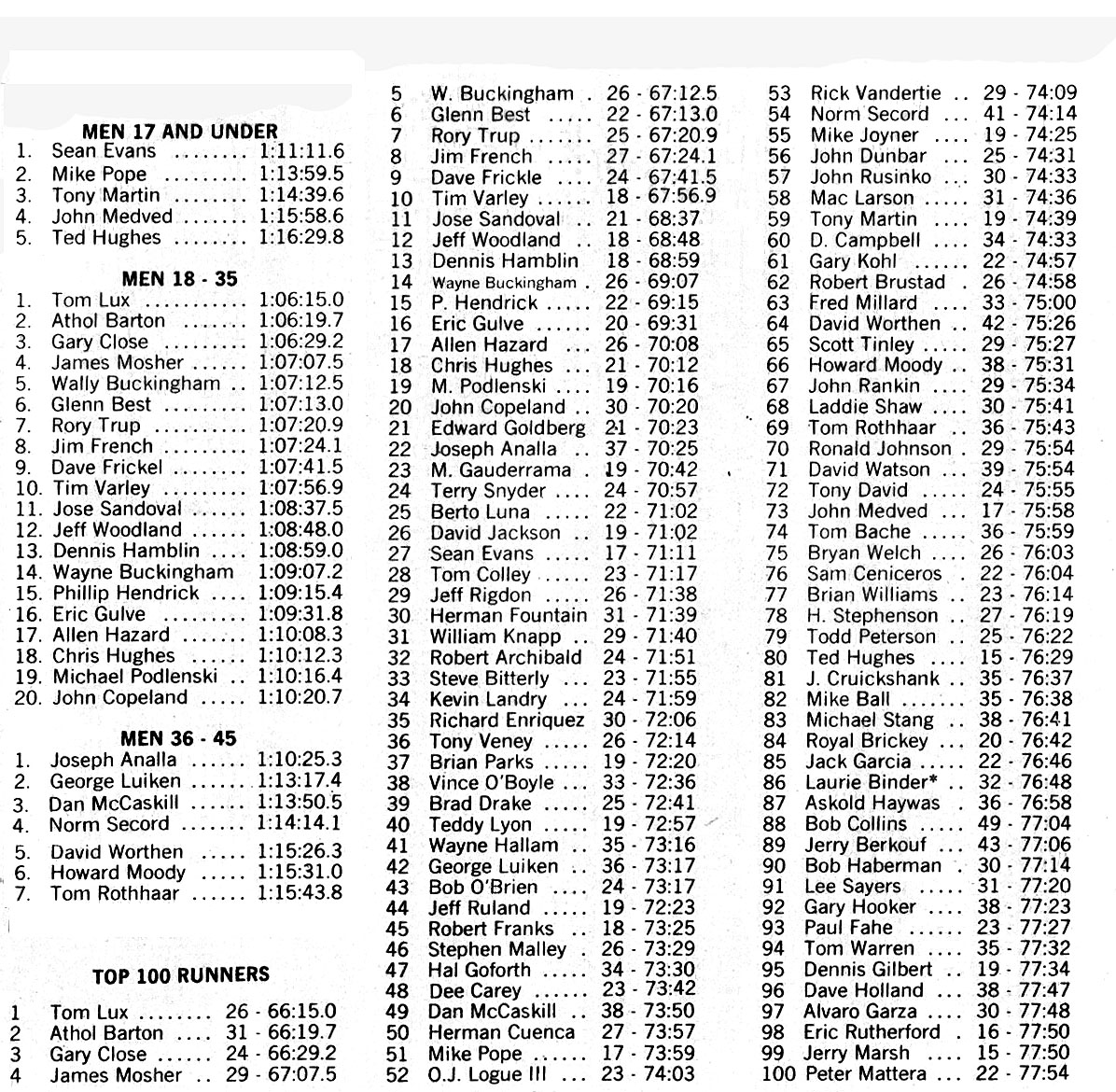 Posted on Jan 8, 2017, 3:10 PM
from IP address 108.89.202.45
Respond to this message
Goto Forum Home
Responses
There are only two true sports: Track and Cross Country.
All the rest are just games.