The start of the season was last Saturday.
It's a very small five point.
I'm happy just the same.
Great tasting ballistic test medium and I have a great start for a Jackalope mount.
[IMG]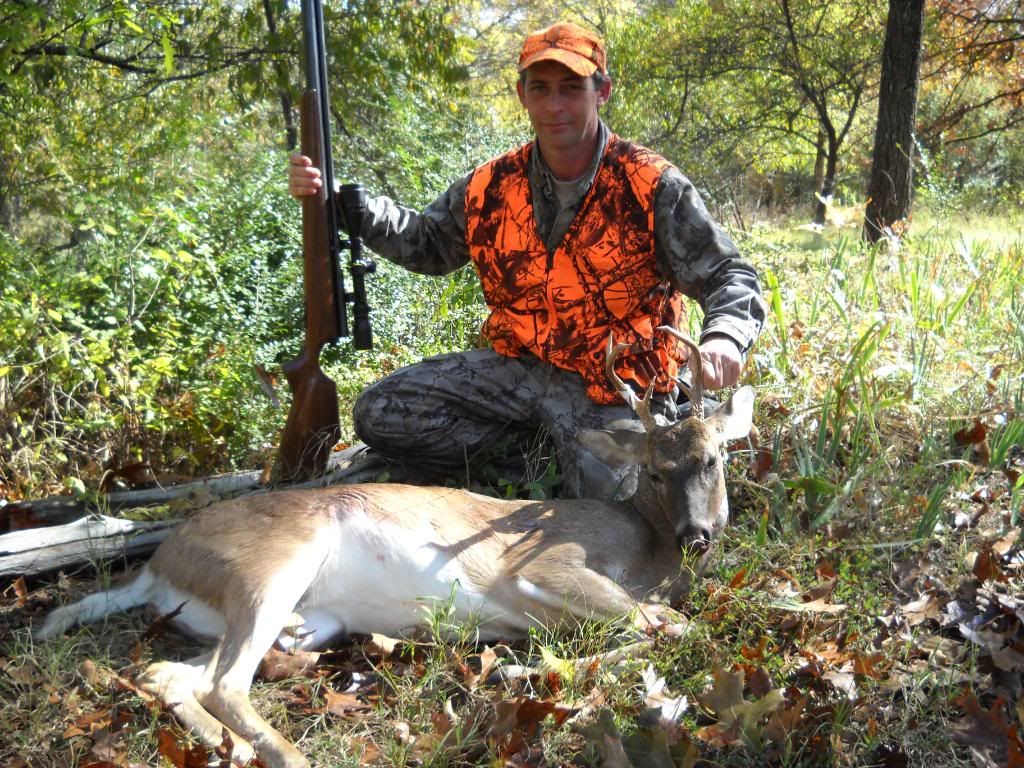 [/IMG]
Shot at 35 yards with the .458 Quackenbush set up to muzzleloader configuration.
Used the 325 ballistic tip and it dropped on the spot.
That usually happens when you hit the spine.
Yep dosen't look like it but it was quartering away and caught the spine.
Good and bad....it dropped but messed up my ballistic test in part.
Looked good though as it passed from the shoulder into the chest cavity before striking heavy bone.
[IMG]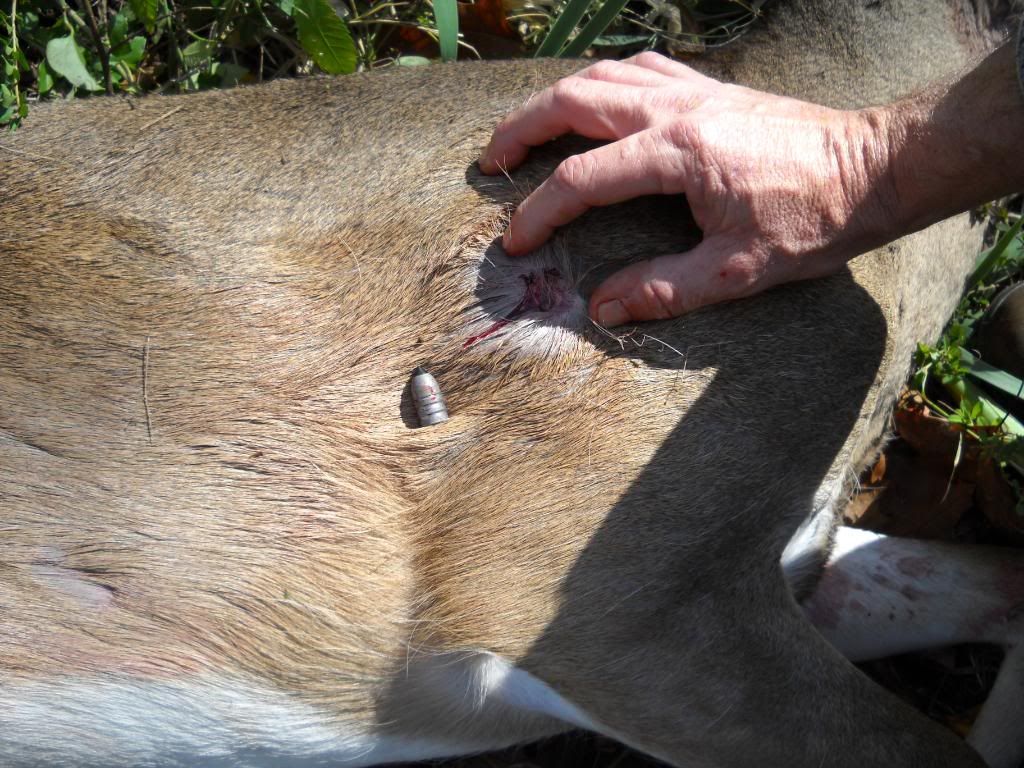 [/IMG]