For sale are the following airguns:
Jack Haley .58 caliber carbine with custom wood stock - $900 shipped
The wood stock has some scratches near the front of the trigger guard, and some very small handling marks. Rated at 95%.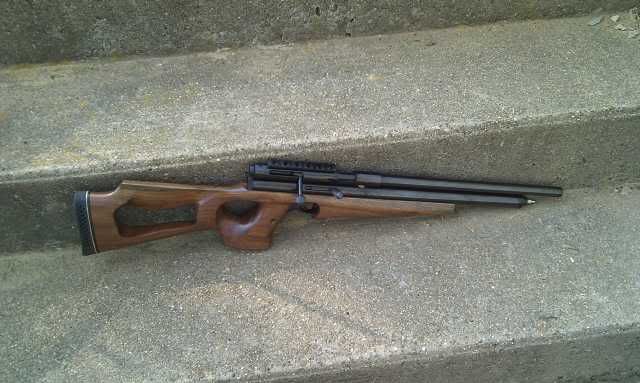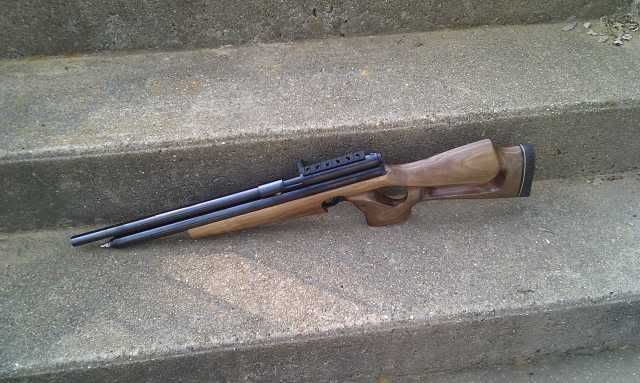 Jack Haley .308 carbine in 1399 stock - $550
Very light rust on knurled cocking knob, small scratches here and there. Rated at 90%.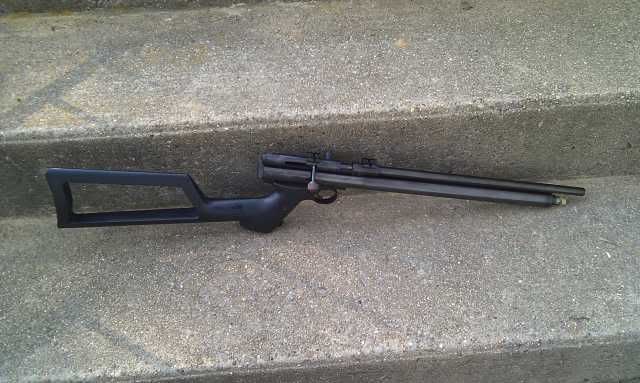 Quackenbush .50 Bandit carbine - $850 shipped
Excellent condition, light, with shorter barrel than standard .50 Bandit (about 24" I believe". Rated at 95%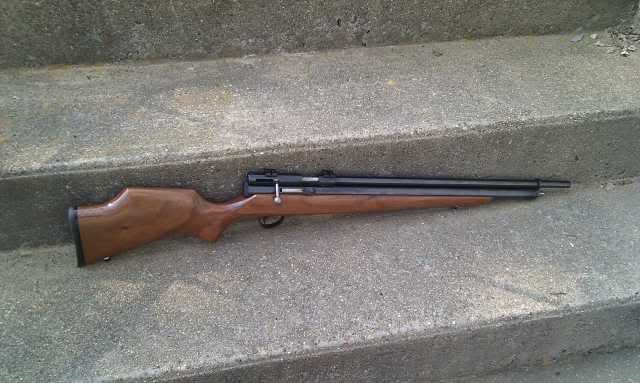 Quackenbush .308 Deluxe w/moderator - $1300 shipped (this one comes with nice stippling on the forearm and pistol grip area. 98% condition. Moderator is attached via 2 grub screws, so end of barrel has scratches where mod has been attached and removed a number of times.
Wonderful condition, a real eye-catcher. Rated at 98%. Moderator is near 100% finish condition.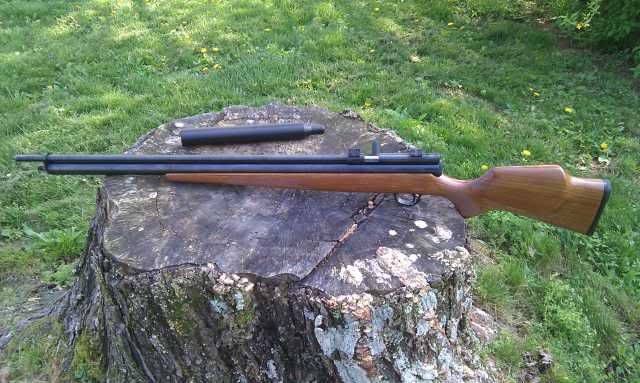 I have not shot these particular guns.....they came in on a package deal. Both Dennis and Jack are well-known and will back up their products.
I take Paypal, credit cards, money orders, and will hold your check for clearance if you wish.
First "I'll take it" that shows up here gets them. These won't last long, so get them while you can. They are posted also on the yellow forum classifieds, so I'll compare time stamps if there are two or more claims to a particular item.
Randy
http://www.adventuresinairguns.com