.....and some help from Lowe's and a farm supply company.
Stain is Minwax red mahogany #225 (I think) on an oak board.
A 6" piece of 1" diameter wood, which fits snugly into the compression tube.
[IMG]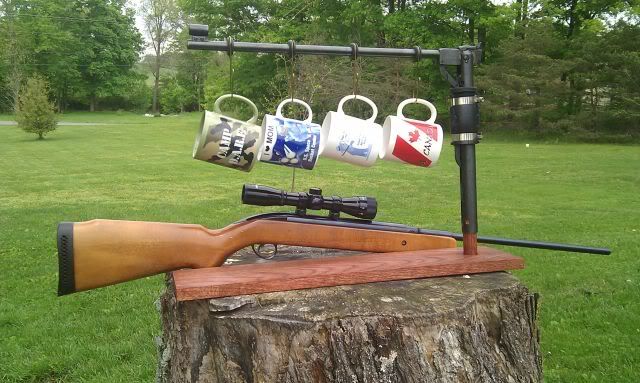 [/IMG]
[IMG]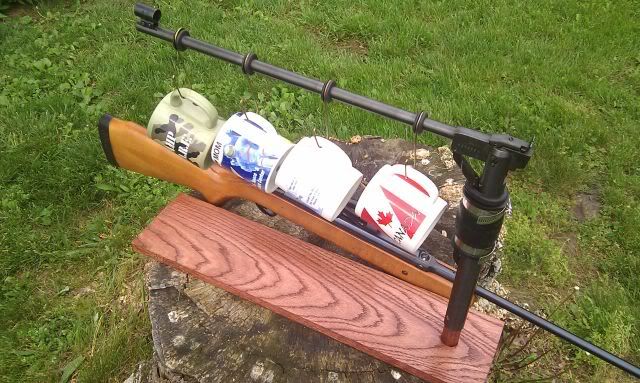 [/IMG]
The action is a CZ 630 in .177 caliber, and if you have all the parts, it will still shoot! Just take the rack apart and put the guts back in, and you are good to go.
You could mount the action on a longer pole for a target holder in the yard if you wanted.
I wonder if a .22 action would stand up to heavier mugs.....I'm told the .22's are stronger.....
I'll bring it to Arkansas and put it on my table!
Randy
http://www.adventuresinairguns.com