Caught these two starlings this morning with my new-to-me Evanix Blizzard. Shooting 28.5 gr. Korean domes, this gun puts out about 55 fpe.....devastating to a starling.
It is accurate, quiet for its power level, and cycles very smoothly. Bob had this one up for sale, and I'm glad I bought it. It's in good cosmetic shape and should prove very handy in squirrel season.
[IMG]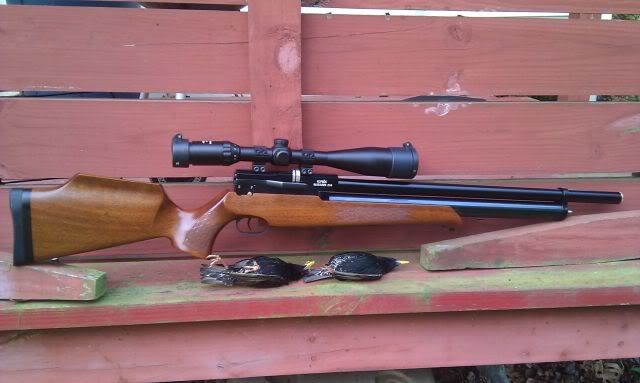 [/IMG]
[IMG]
[/IMG]
I must say, the Korean manufacturers are coming along with some really nice stuff lately. The Conquest we shot at Malvern was a neat item, and I'm looking forward to what else they come up with.
Now, go shoot some starlings of your own!
Randy
http://www.adventuresinairguns.com