***** Offer withdrawn *****
Dwight asked me to post this for him...He's moving to Oregon in the next couple of weeks and is putting up his .308 corsair for sale...He has decided to keep the 909s...
He will take $450.00 plus shipping for the gun...
[IMG]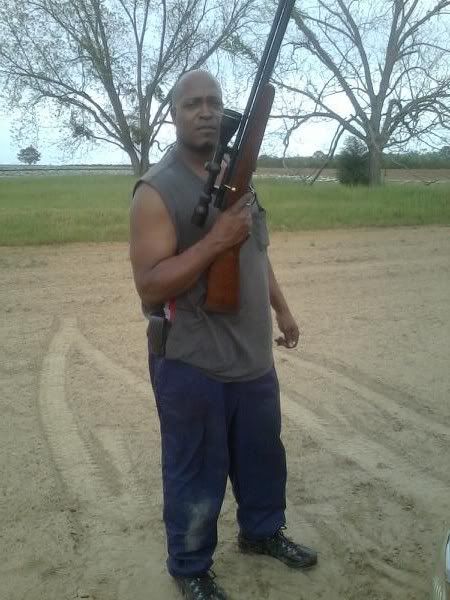 [/IMG]
This pic is of the gun with Dwight holding it up a couple weeks ago when we were doing some shooting...I've only shot the gun myself at 50 yards, but for even me it was a one holer when using a rest...
It's only a couple of months old and to me looks brand new with no scratches...If interested in the next couple of days, let me know and I'll give you his phone number...