Nathan and I had a great time. I had a sore throat all evening from talking to all the folks wearing earplugs.
I wish we had a compiled list of where all the shooters were from.
There were people from Mexico , South Africa and Hawaii , plus all over the continental U.S. and Canada.
Lots of smiles looking up from the bench after pulling the trigger on a bigbore for the first time .
A number of those folks were state conservation agents . I can say it opened their eyes to a whole new world most had barely heard of if at all .
Thanks to Seth for sending the variety pack of bullets to display and shoot.
Usually the first question was "have you killed anything with it ?" and " how fast does it shoot?".
The response to the answers was usually "really?". We got the word out to a lot of educators who teach the young and old alike.
One question I got a lot of was " is it legal to hunt with?" . I always said yes it is thanks to that guy in the black shirt in the next booth .
Thanks for inviting me and Nathan down to shoot Ken. That was one sweet shooting range on top of it all .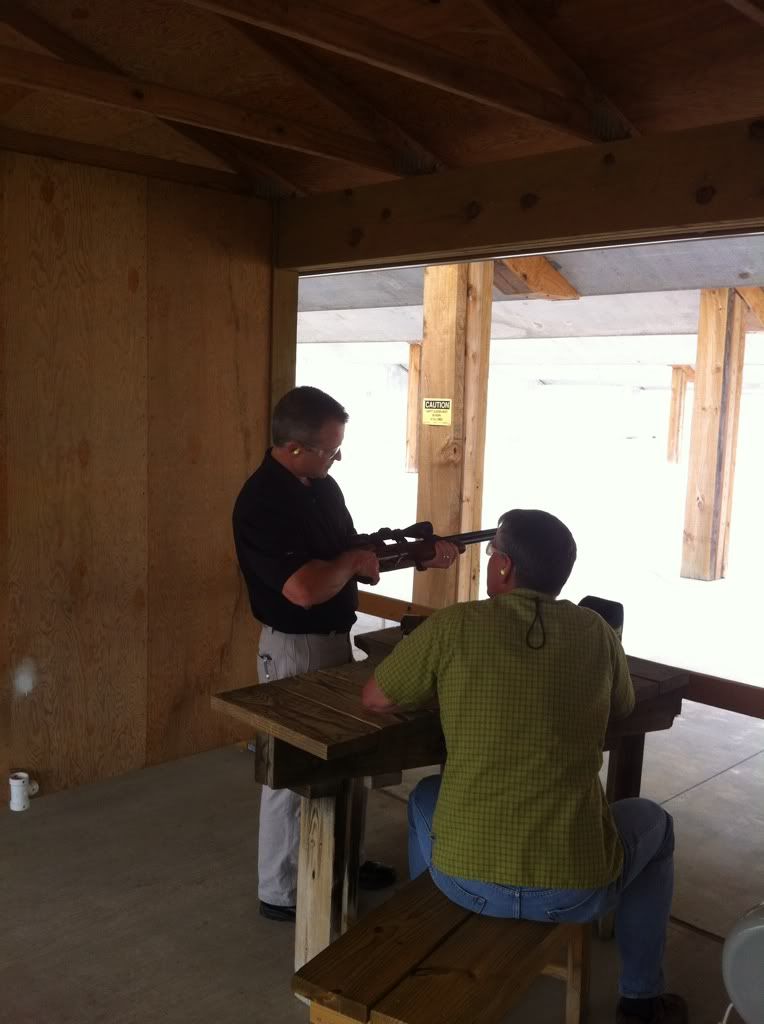 Heres Ken giving some direction to a shooter.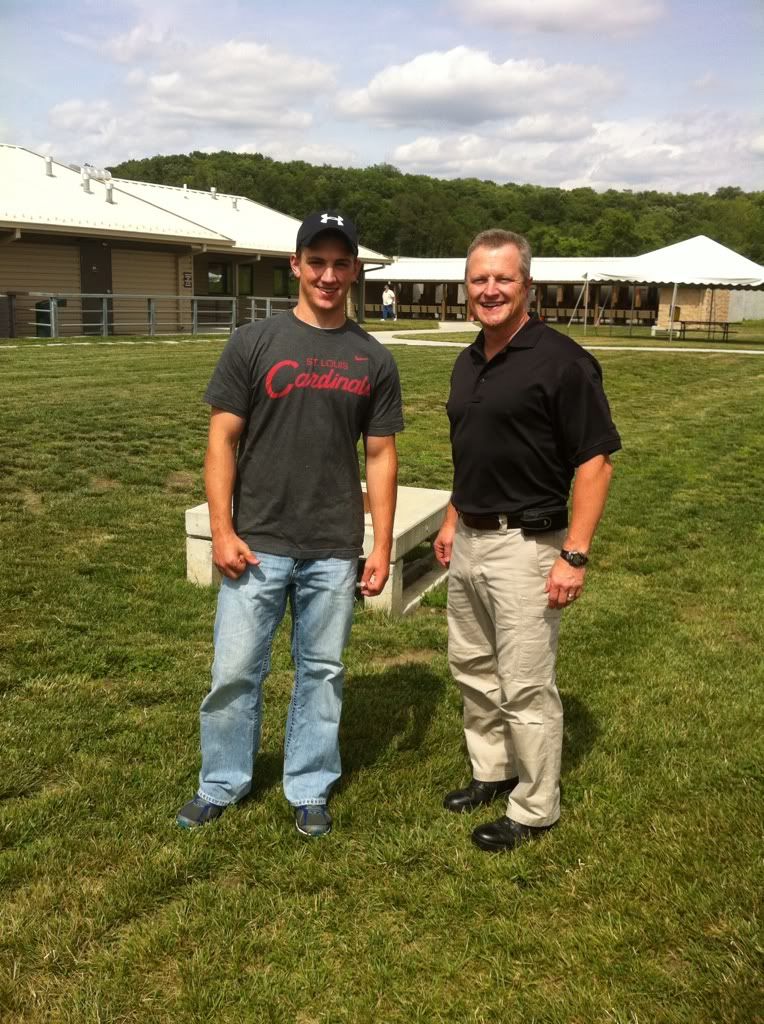 Ken and his son Jeff.
Here is what happens to a already worn target backer that receives the .58 treatment