Bought this 909 used a few months ago, I just built a new house and got settled in so now I have a little bit of time to shoot. This is my biggest big bore so far and the first tuned one. It was tuned by LI Bob by the first owner. I believe its doing 300 fpe. I got these bullets with the gun I believe they are 200 gr. .454 size from cowboy bullets. I tried some 250 gr. too they didn't shoot quite as good. The trigger on the gun is not to my liking, if I could make it lighter this gun would be so sweet. Can anything be done to them?
Here are some 50 yd groups 3 shots each benched on sandbags, the first two are always the top ones close together, the tape you see is just under 3/4 wide". Scope is a Bushnell Elite 1.5-4.5x32 on high power.
[img width=359 height=600]
[/img]
[img width=359 height=600]
[/img]
Best group with first two touching!
[img width=359 height=600]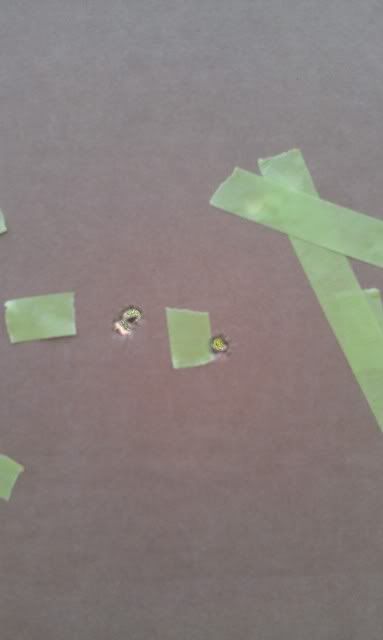 [/img]
Lee Brown, Chesapeake, VA