Just rolled in from Texas so I've been away for 4 days. According to the local news I was watching at the ranch, I was expecting my house to be laying on it's side and I would need a boat to get to it when I got back???? Turns out I have three small limbs down in my yard and my pool has almost 35 leaves in it. ???
I went to try out my new Dennis Quackenbush 308 big bore airgun on a pig. It works!! 28 yards shot at just after dark with a red LED spot light mounted to the scope.
[IMG]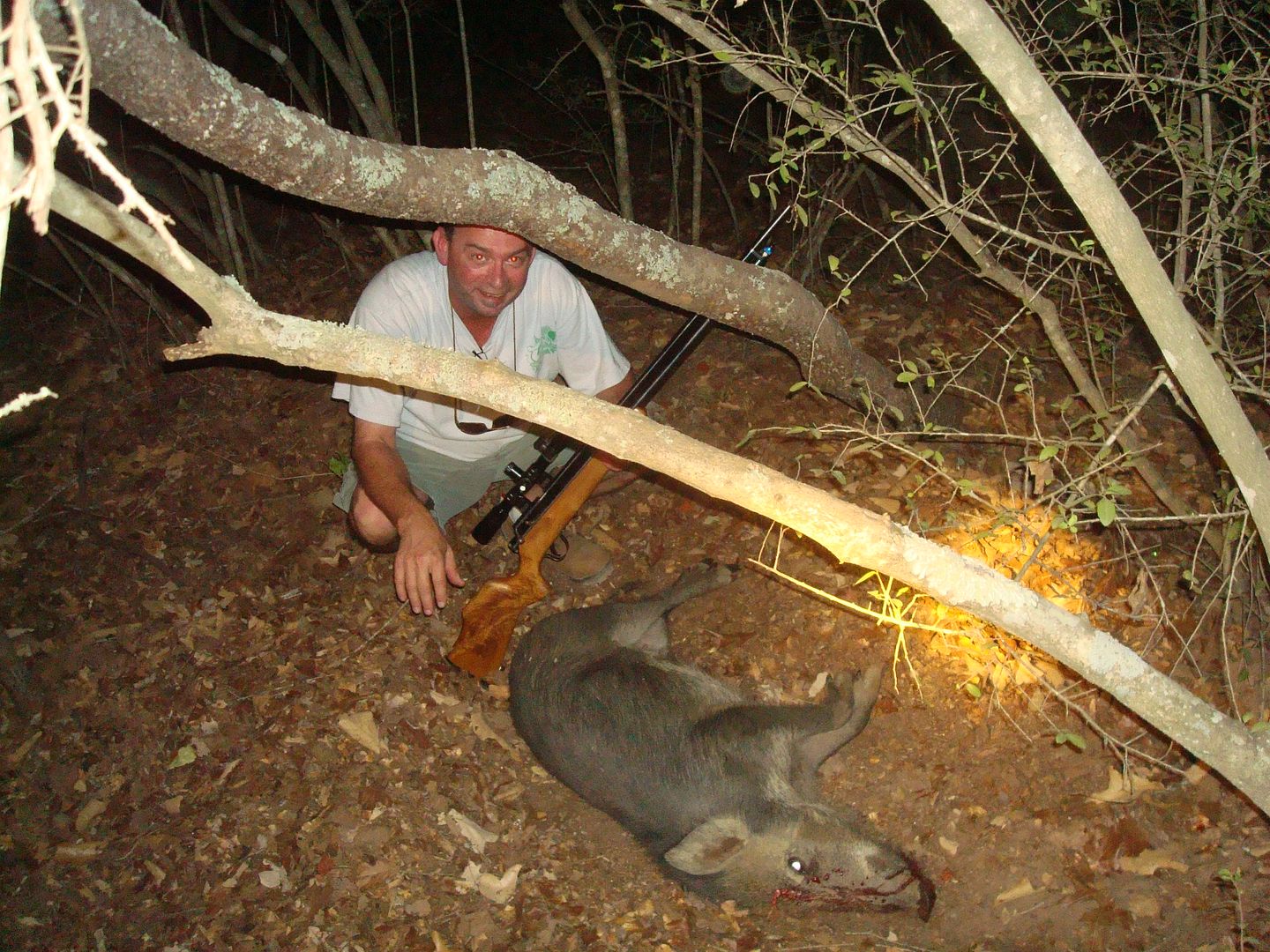 [/img]
It was hiding in the woods waiting for us to leave the area after spreading out corn.
[IMG]
[/img]
To make a long story short we hadn't even planned on hunting that night, we were just spreading corn for the next night. They surrounded us and we hid behind the Polaris waiting on one to get brave enough to come out. When it got dark I took this pose
[IMG]
[/img]
The the pig took 128 grains of lead between the eyes
[IMG]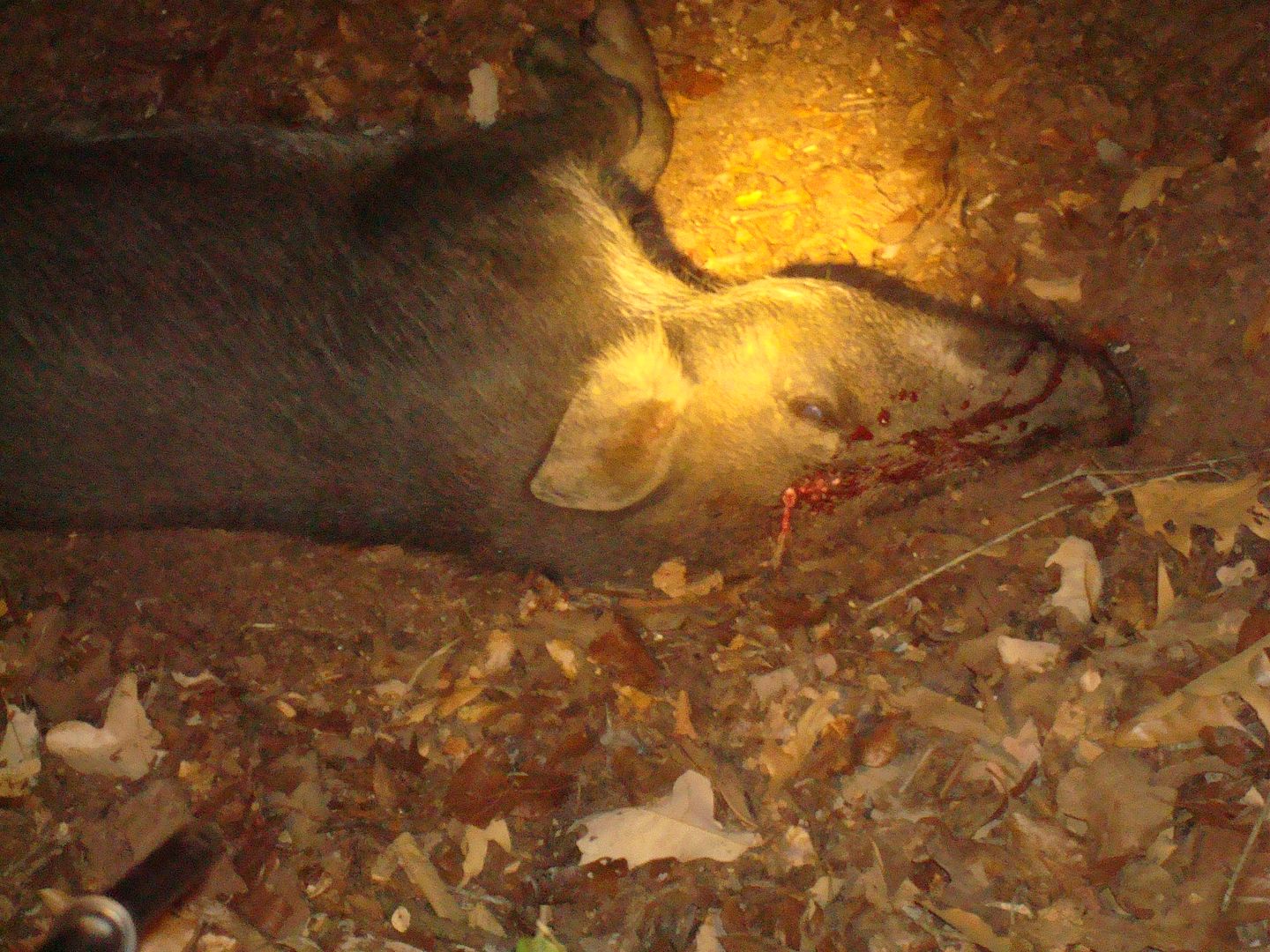 [/img]
It's a good thing too, didn't see another pig the next three days. I think they are still running!
I just want to say that this is the nicest airgun I have. It is serial# 238 and I got it used through Henderson and Mike in Hawaii. Other than a minor scratch it is perfect. Except I noticed it has a very slow leak somewhere. Who do I sen it to and get that part fixed. I freaking love it!!!