I'm an American but I have been living in Poland for the last 14 years. Here are a couple links to get you started.
Scroll down this page, to "pojazdy wojskowe" - "military vehicles" in Polish
rzeczywiste means actual vehicles
warsztat = workshop or WIP
galerie = gallery of finished models
FAQ - no translation needed
recenzje, zapowiedzi, zestawy = reviews, answers and sets
http://www.modelarstwo.org.pl/forum/index.php?sid=8041871facda0adff7ae0de9b1828c24
A more active forum can be found here, but unfortunately you need to register to see any posts. I looked on the website for a contact email but I couldn't find anything. Please email me off-board and I can help with registration, if you are interested.
http://modelwork.pl/portal.php
For 1/72 braille scale, look here:
http://www.smallscaleafvforum.com/forum/viewforum.php?f=29&sid=143f531b97cb04220d8d17b5df7e5665
At the end of February, I went to a show in Bytom, near Katowice. I didn't take any photos but I did find a gallery here:
http://nexus242.fotosik.pl/albumy/600278.html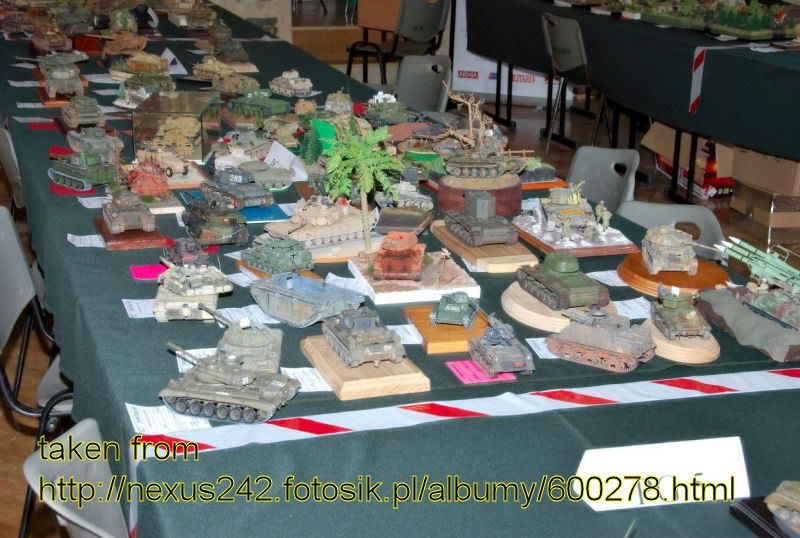 Lots of nice models. Armor seemed to dominate, with lots of dios. Interesting award system, no first, second, third, only medals.
Jeff