I have a diy affliction even when sometimes I could do better by buying I tend to go the do it myself
route anyway, but then that is half the fun for me. I do have a Harbour Freight 1X30 which has been
great for the $, but it has past its life expectancy.
The icing on the cake and also part of the fun is,so far I haven't spent a dime on this project and
probably wont till I start welding and adding nuts and bolts. Again that is just part of the game.
Call it "recreational therapy",
This was a good deal, just smaller than I need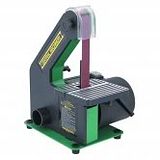 This was free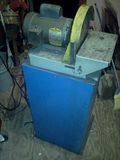 Also scored a small drill press since then.
I BRAKE FOR BISCUITS
and TRAINS