I think the problem was the igniter. It wouldn't glow long enough to trigger the sensor sends current to the solenoids to open the gas valve.
Anyway, I replaced the igniter, sensor, solenoids and belt. I plugged the dryer in, opened the gas valve, checked for leaks or obvious mistakes I might have made, set the timer and pressed the start button. Looking thru the peep hole I could see the igniter glowing bright orange for a few seconds and the "whumff" of a nice blue flame in the burner.
I advanced the timer to off and tried it another 3 times. Success each time. The final test will be catching up on 2 weeks of laundry today, but so far so good.
Thanks to the OT for the good advice.
Here's a pic of the parts replaced. Not a tough job, except getting the drum back in place w/ the belt and tensioner properly configured is tricky w/o helper.
[IMG]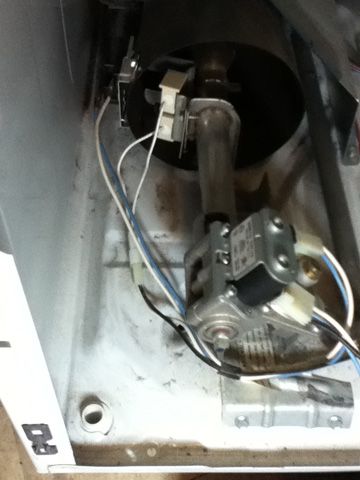 [/IMG]